Lauren Hébert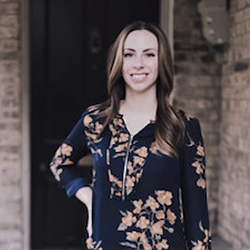 Corporate Emergency Manager, Bell Canada
Graduate Program in Disaster & Emergency Management, Master of Disaster & Emergency Management (MDEM)

Lauren Hébert is part of the Corporate Security Emergency Management team at Bell Canada Enterprises (BCE Inc.), which focuses on the safety and security of all employees, telecommunication infrastructure and assets across Canada and globally. As a Corporate Emergency Manager, Lauren is responsible for managing all high-risk incidents within her region (Ontario), along with conducting emergency preparedness activities such as employee training, awareness campaigns and exercises. Her incident portfolio is quite varied, from forest fires and floods to armed threats and protests. Some of these incidents are at the Provincial level, during which Lauren sits on the Ontario Critical Infrastructure Assurance Program – a group of telecommunication companies that work together during wide-scale provincial emergencies.
Lauren is looking forward to sharing her experiences in managing incidents at Bell, what emergency management may look like in the private sector, life on-call, and the importance of showcasing your enthusiasm.
Lauren holds a Masters Degree in Disaster and Emergency Management (MDEM) from York University, as well as a certificate in Security, Intelligence and Counterterrorism from George Brown College.
Before joining Bell, Lauren worked with Waterloo Fire Rescue, Canadian Armed Forces IA Company, and Halton Region Paramedic Services where she conducted work in both Emergency Management and Business Continuity.
Browse more Alumni profiles