William Kwan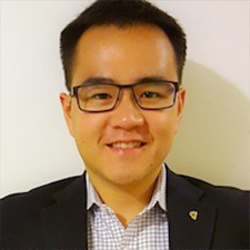 Human Resources Manager, Operations, LafargeHolcim
Human Resources Management, Bachelor of Human Resources Management (BHRM), Honours 2012

York was a great school where I spent four great years of my life learning and making lifelong friends, contributing to a truly amazing experience. Through an interdisciplinary and experiential learning approach, York's Honours Bachelor of Human Resource Management program prepared me to apply world-class HR best practices and theories to real-world contexts.
Currently working for LafargeHolcim, I leverage my academic and professional skills as Human Resources Manager supporting LafargeHolcim's Eastern Canadian business units. I enjoy numerous developmental opportunities in my varied areas of work, including leading human resources activities and initiatives, employee relations, performance management, retention, recruitment, compensation and benefits, learning and development, project management and analytics/process improvement.
LafargeHolcim is a company like none other. As the world leader in building materials manufacturing, there is a high level of expectation to provide innovative solutions. It is a dynamic environment with a strong focus on safety and talent development. At LafargeHolcim, there are limitless opportunities, both nationally and internationally, that support the development of the company's many skills and talents. With my York education and background in HR, I hope to continue developing my career and grow alongside my company.
Browse more Alumni profiles