York University expert explains how youths can shift to more engaging online activities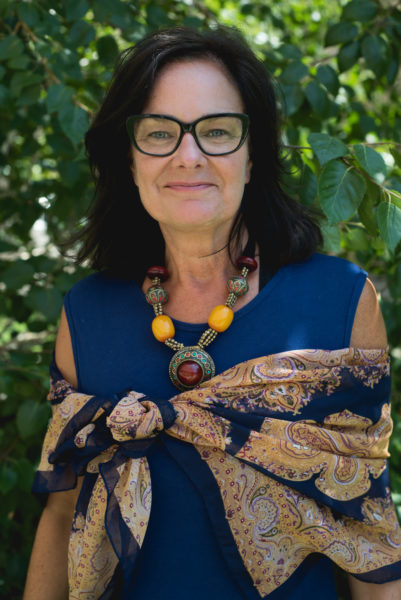 TORONTO, May 5, 2020 – Young people are playing endless video games and binge-watching TV shows during the COVID-19 shutdown, but that doesn't mean parents should be policing their screen time usage too much, says Faculty of Education Professor Kate Tilleczek.
The global pandemic has left Ontario's elementary and high schools closed, families at home in quarantine and students getting a double-dose of screen time – leisure time online plus teacher-led online learning, which began one month ago tomorrow.
Tilleczek, an expert on youths' social development and well-being, says it's usually recommended that parents set limits on screen time for young people up to 18 years old, but these are not normal times.
"Teens and young people in their 20s are stuck at home feeling like they've lost their whole life, while their parents are trying to cope with all the stresses of working from home and taking care of them," says Tilleczek, who is Canada Research Chair in Young Lives, Education & Global Good. "Parents need to know that their kids' increased screen time is not solely their responsibility. Young people need to take some responsibility too."
She is encouraging parents to start conversations with their kids to find out what they're actually doing online and what online platforms they're using.
"Parents need to figure out if what they're doing online is active, creative, educative or is it just digital junk," says Tilleczek. "Talk to them about whether what they're seeing online is helping them socially, physically or emotionally. If the answer is no, then support them in  finding different activities that will do that."
But the worst thing parents can do is to snatch their phones or walk over to the video game console and shut it off.
"For parents going into this with a mindset that they're going to control the situation and they know better, it will fall flat," says Tilleczek, who is founder and director of the Young Lives Research Lab and for three decades has been examining the social lives of young people.
A young person who is online 24-7, getting inadequate sleep, missing frequent meals, and not going outside for fresh air or exercise, may have a serious addiction issue, she said.
But even those without a serious addiction will find it difficult to disconnect entirely from devices, which offer endless online entertainment. Instead, Tilleczek suggests that we begin by encouraging them to transition from passive screen time to more active screen time like going from binge-watching movies to playing video games remotely with friends. the benefits of active screen time are more learning, more human engagement, and more creativity.
Tilleczek is available to explain how parents can talk to young people about screen time and can share tips for switching to more active online time, including:
Create choreographed TikTok videos as a family
Write an online blog, journal or story about being in quarantine
Play video games online with friends and family using the talk feature
Video chat with loved ones and use the filters to make it fun
Play educational online games, even ones that allow you to play with others
York University champions new ways of thinking that drive teaching and research excellence. Our students receive the education they need to create big ideas that make an impact on the world. Meaningful and sometimes unexpected careers result from cross-disciplinary programming, innovative course design and diverse experiential learning opportunities. York students and graduates push limits, achieve goals and find solutions to the world's most pressing social challenges, empowered by a strong community that opens minds. York U is an internationally recognized research university – our 11 faculties and 25 research centres have partnerships with 200+ leading universities worldwide. Located in Toronto, York is the third largest university in Canada, with a strong community of 53,000 students, 7,000 faculty and administrative staff, and more than 300,000 alumni.

York U's fully bilingual Glendon Campus is home to Southern Ontario's Centre of Excellence for French Language and Bilingual Postsecondary Education.
Media Contact: Vanessa Thompson, York University Media Relations, 647-654-9452, vthomps@yorku.ca