TORONTO, May 22, 2020 – The 2020 hurricane season will have above-average activity levels, according to the Canadian Hurricane Centre. The Environment and Climate Change Canada agency provided the seasonal outlook this morning.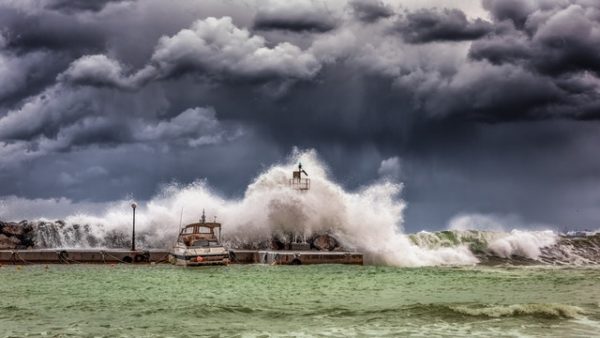 "The late May outlook for this year's hurricane season reminds us that despite our disaster attention span being consumed by COVID-19, like clockwork, seasons change and the risk for typical seasonal disasters remains," says Professor Jack L. Rozdilsky, an expert in disaster management and emergency response.
Rozdilsky is available to comment on related topics, including how emergency preparedness, response and management need to change.
For example, individuals should adapt by adding hand sanitizer and masks to their 72-hour disaster preparedness kits, Rozdilsky says. Authorities are planning to rearrange public hurricane shelters to accommodate for social distancing by increasing the available floor space from 20 sq. feet to 100 sq. feet per person. As category 4 and 5 hurricanes are deadly, the predominate objective would be to get people out of dangerous coastal surge and wind zones, he says, and then secondly, deal with COVID-19.
York University champions new ways of thinking that drive teaching and research excellence. Our students receive the education they need to create big ideas that make an impact on the world. Meaningful and sometimes unexpected careers result from cross-disciplinary programming, innovative course design and diverse experiential learning opportunities. York students and graduates push limits, achieve goals and find solutions to the world's most pressing social challenges, empowered by a strong community that opens minds. York U is an internationally recognized research university – our 11 faculties and 25 research centres have partnerships with 200+ leading universities worldwide. Located in Toronto, York is the third largest university in Canada, with a strong community of 53,000 students, 7,000 faculty and administrative staff, and more than 300,000 alumni.
York U's fully bilingual Glendon Campus is home to Southern Ontario's Centre of Excellence for French Language and Bilingual Postsecondary Education.
Media Contact: Gloria Suhasini, York University Media Relations, 647-463-4354, suhasini@yorku.ca