Dr. David M. L. Sills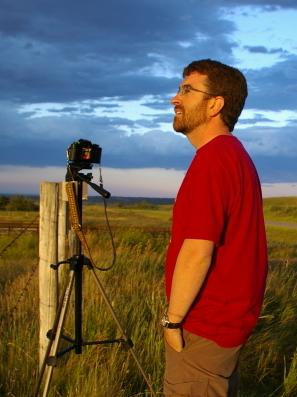 Photo by Pat McCarthy


NOTE: I am now Executive Director of the Northern Tornadoes Project at Western University!


Please visit the NTP website or my personal website for more details.



Here is some old stuff that I'll leave up here for now...


SOLMA 'bolt from the blue' case here.


Lake-breeze front locator charts here.



Canadian Enhanced Fujita Scale (EF-scale) rating guide REVISON 1 (English here, French here)



Geographic region names for Northern and Southern Ontario (English PDF here, French PDF here, English JPGs here)

Canadian Enhanced Fujita Scale (EF-Scale) training deck (English here, French here).


10-min mesoscale boundary analyses for the 21 Aug 2011 Goderich supercell tornado event here.


Mesoscale analyses from the BAQS-Met IOP showing detailed daily lake breeze evolution
here
.

Photos of the EC Automated Mobile Meteorological Observation System (AMMOS) in action

Chase2004 "web book" documenting my first chasing trip to the US

A Lake and Land Breeze Primer (Updated)

The 1997 Effects of Lake Breezes on Weather (ELBOW) Experiment (1998)

ELBOW 97: July 14, 1997 sensitivity study using MC2 model

MC2 modelling results for July 2, 1997


The views expressed here are mine and reflect the official position of only me.
---
|Home| |Research Interests| |Current Research Projects| |Group Members| |Other Links|
Last update: February 2020