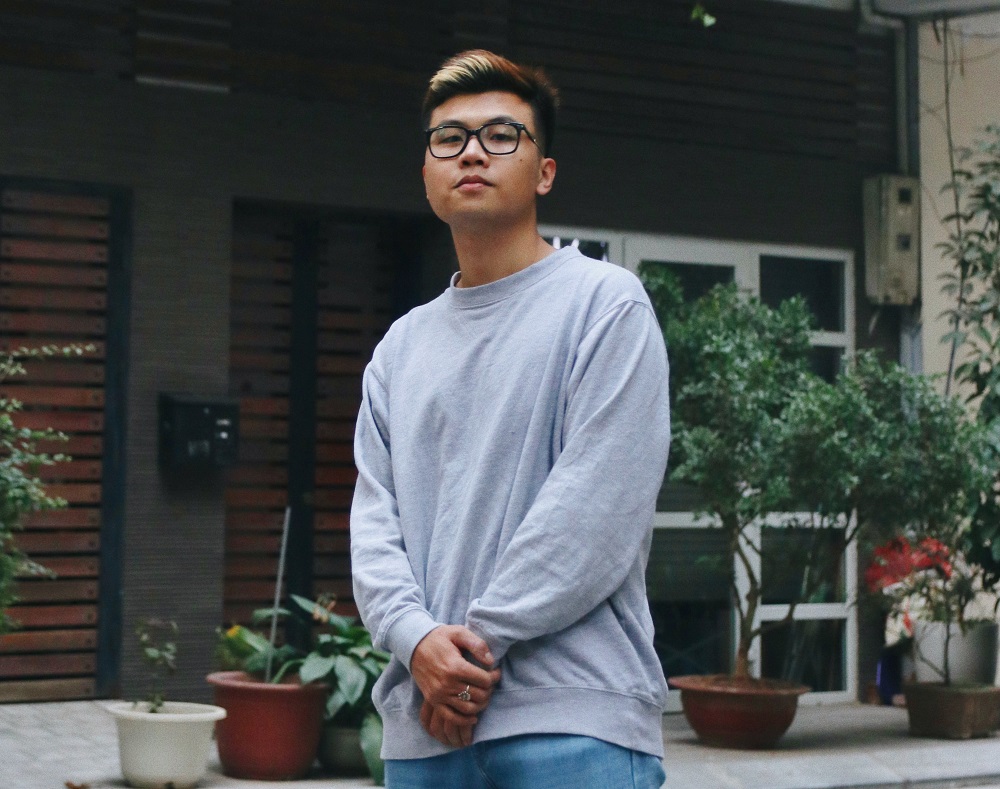 "As a Vietnamese international student, my journey to studying at York is a bit of fate. When I was applying to study abroad, my target was the United States. I planned all the steps to pursue a degree there, but you can't plan out everything in life, can you? When President Trump was elected I felt America would become unstable. I looked at other options and one of them was Canada – but, specifically Toronto. I knew it to be a diverse, dynamic yet peaceful and stable. Among all the universities, I chose York because of Harry Potter! The series had the most influence on me growing up, and York looks like Hogwarts.
I chose to study Business Systems Analysis, and though it isn't my greatest passion and technology is not easy for me, I believe that the greatest struggle will give you the greatest strength. This major supports and elevates my future career: marketing, something I am exploring now at York International.
`I have grown the most in my life at York. I have learned so many things, inside and out of the classroom. I met so many extraordinary individuals who have become a major part of my life. I have progressed a long way on my journey of exploring the world and myself. York has also given me many opportunities. All of my work experiences were connections I made at York. I am proud to say that going to York is one of the best decisions of my life.
I never imagined one day I would take classes from a university in Canada, virtually in my own bedroom back home. How crazy is that? But 2020 has led to unexpected directions and situations. Initially, I felt a bit fortunate to be able to study virtually. I could progress with my degree, while enjoying life in my home country with family and friends. Then it struck me hard. The time difference is challenging, there were unfamiliar exams, and different course structure was presented to accommodate virtual interaction. This has been by far the most challenging academic experience I have ever been through.
However, no hardship lasts forever, and it all depends on your attitude towards it. I change my daily schedule to fit the course schedule; I have been learning and practicing studying and working virtually, as well as communicating and cooperating with my colleagues at York International. I find more ways to develop myself. COVID might delay life; however, don't let it stop you. Everything happens for a reason and it is always an opportunity to grow.
Compared to most people, my life is not as challenging. However, one event had a huge impact on my personality - my parents' divorce. They separated when I was in primary school. At that time, I didn't really understand what happened, and why my family was broken. Sometimes, I thought it was my fault. I envied other kids who had a complete family. After the divorce, my parents were extremely responsible for my younger sister and I. My dad would come for dinner at least twice a week, so that we wouldn't feel a lack of paternal care. My mom loves us with all her heart. At first, I thought my family was broken. But actually, it is still complete, just in another way. I started to cherish happiness around me more. And I love my life more than ever.
One of my greatest fears in life was oblivion. I was afraid of being forgotten, and I would be nothing left but dust after I die. There will be no legacy, and I would be drowned in the inevitable stream of history. I naively thought that I had to achieve greatness to be remembered.
However, through time, that fear has transformed. There was no defining moment; it changed day by day, little by little, through the mold of millions of thoughts about the fear in my mind. Witnessing people come and go in my life, I realized the importance lies not in how you impact the whole world. It's about how you impact the world around you: your family, friends, loved ones, and yourself. What matter most is how you treat them. And when you are gone, they will remember you as a good child, brother, friend, husband and a good man, who brings positive energy, laughter and joy not as someone that brings misery and tears.
And that is what I believe to be my path.
I would like to send a message to my future self:
Hello future self: Thank you for always striving to be the better version of yourself! Remember, if you can go on People of YU, you can achieve anything you want! Try your best, give everything you have, and there will be no regrets! And don't forget to enjoy the ride: cherish people around you, look for little magical happiness in life. And stay hydrated. Go to the gym. Keep rapping. That's all, Duy!
Hope this will make your day!"
Duy Troung
International Student
4th year, BCom ITEC - Business Systems Analysis
Faculty of Liberal Arts & Professional Studies