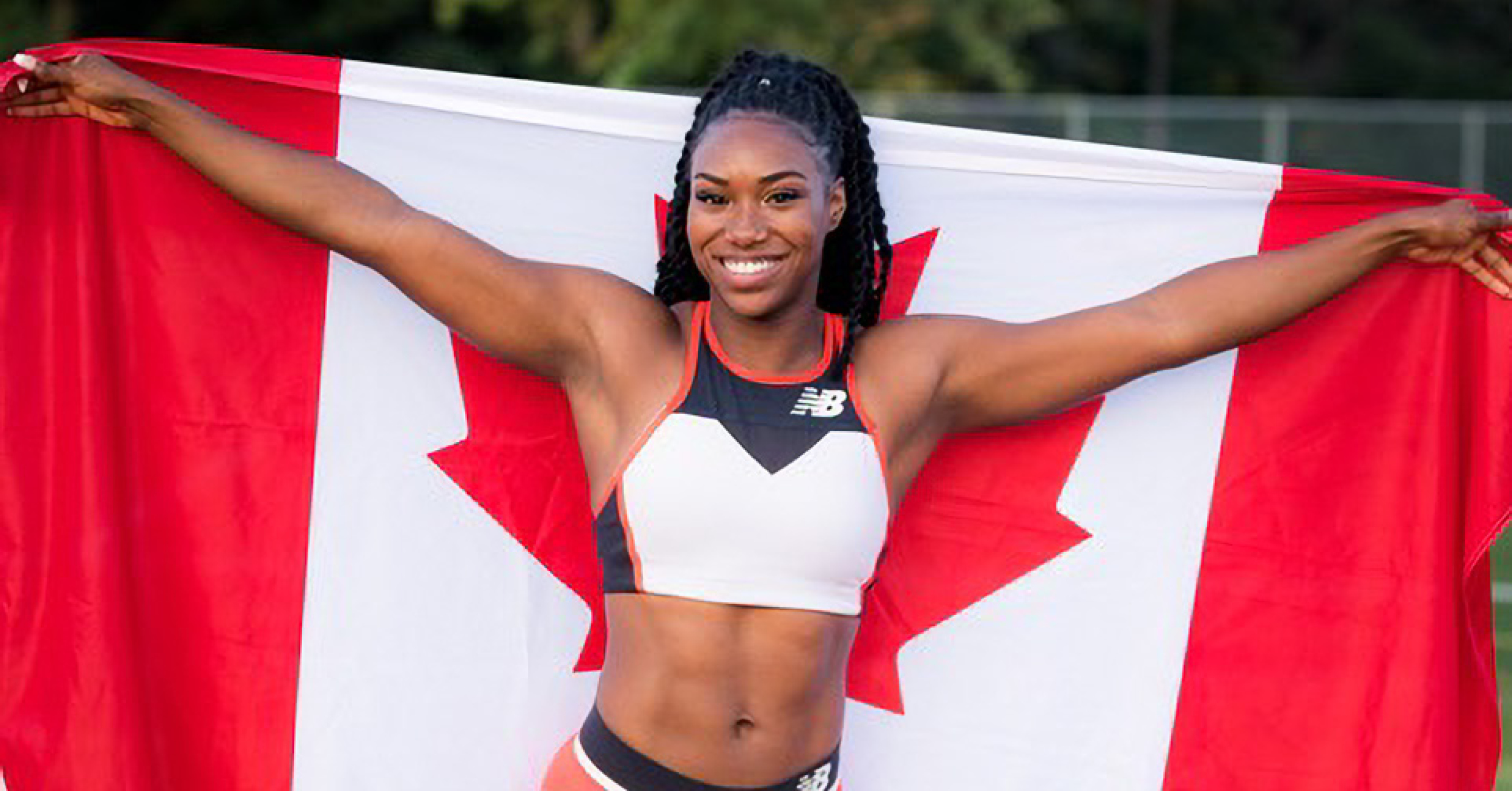 York: What is a defining moment in your life that has shaped your path?
Khamica: A defining moment that has really shaped my path was four months ago, when my mom passed away. She was just the person that really helped to inspire, impact my journey on and off the track.
I will remember her words forever. She really helped me to refine my purpose, and in times when I felt like giving up, in times when I was dealing with a lot of injuries, and times when I doubted myself.
My mom was the one that was able to pick me up, and just remind me that she believed in me. Losing her was hard, but it has given me a different type of motivation and drive to live on her legacy.
York: What made you fall in love with the sport of track?
Khamica: I fell in love with the sport of track because it was something that just came so naturally to me. Running was just something that I knew that I was good at, it was instinctive. And I just love that when I run and I'm trying to push my body beyond its limits to go faster and faster, it's like a break from reality.
I just love the intenseness of it. I love the competitiveness of it. I love having the ability to travel and represent my country. I love that I can push my body to its limits, and just keep raising the bar and challenging myself to see how much faster, how much better can I get.
York: Is there anything you've learned from sport that you apply to other parts of your life?
Khamica: I've learned a lot about self-identity. And I think that really applies to life because while you're chasing a dream, you're chasing a goal. And while you're on that journey, you're going to fail many times. With the myths of failing and injuries and setbacks and obstacles, even with this sport, it has taught me that yes, I can fail, but it doesn't mean that Khamica the person is a failure.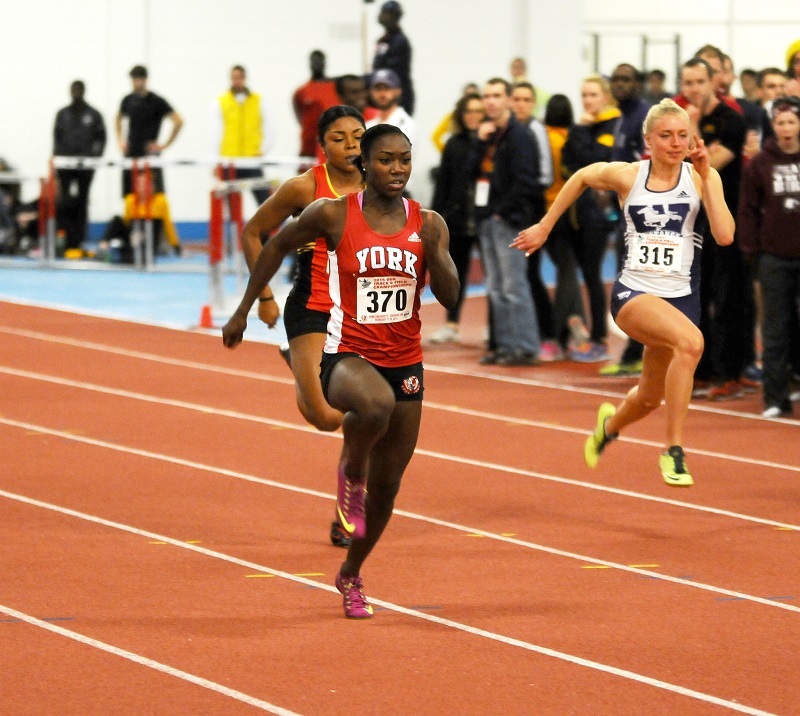 York: How has York shaped your path from both an athletic and academic sense?
Khamica: York grew on me. I didn't expect to have the type of experience that I did, especially being a part of a varsity track team. I didn't expect that I would really enjoy the years that I got to run for York.
Track and Field is such an individual sport. I run 100 meters, so it's just me on the line most of the time. But to be at the CIS, which I think is called USport now, and the OUA championships, and to be along the side of the team and cheering for everybody, it felt bigger than just yourself. You were so happy to see other people accomplishing their goals, and improving their performances. So it was just really nice to be a part of that team.
Academically, I didn't have the same type of experience as many other students, because I was traveling so much, but during my last few years at York, my teachers were so accommodating. They allowed me to do distance learning, which meant I could pursue sport 100% and be traveling and as busy as I was, and they still do well academically.
York: Is there a memory from your time at York that stands out?
Khamica: In 2014, it was my first year with the Varsity Lions team. And a really impactful moment for me was watching the men's track and field team win their title. Being part of that team, and witnessing all the athletes that worked so hard, the coaching staff, I was so happy for them.
Another personal memory for me was when I got to speak on behalf of former York President Mamdouh Shoukri at his farewell event. He did a lot in terms of his involvement with sports, and he was so involved and active in the athletic department and in our lives. I was honoured to be chosen person to speak on behalf of the President.
York: You are passionate about social justice and activism. Can you talk about why that's important to you and the ways you're creating positive change?
Khamica: Last summer I co-founded Meet My Melanin because we wanted to create a safe space and a platform where people can feel seen, heard, and known in all spaces.
I've personally experienced racism within my sport. I've just had so many experiences that I felt like with the rise of the Black Lives Matter movement, this was the time where the world was paying attention.
I realized that I have a voice, and experience, and I want to be able to share that, so that the younger generation can be impacted completely different and so that they don't have to go through these same obstacles.
We go into local schools and speak to students and teachers to improve that environment so that students feel included and understand diversity. As they transition into university or the workforce, they feel seen and understood. It's been an amazing journey. I just love that we can educate, inspire and impact.
Khamica Bingham
Team Canada, Athletics