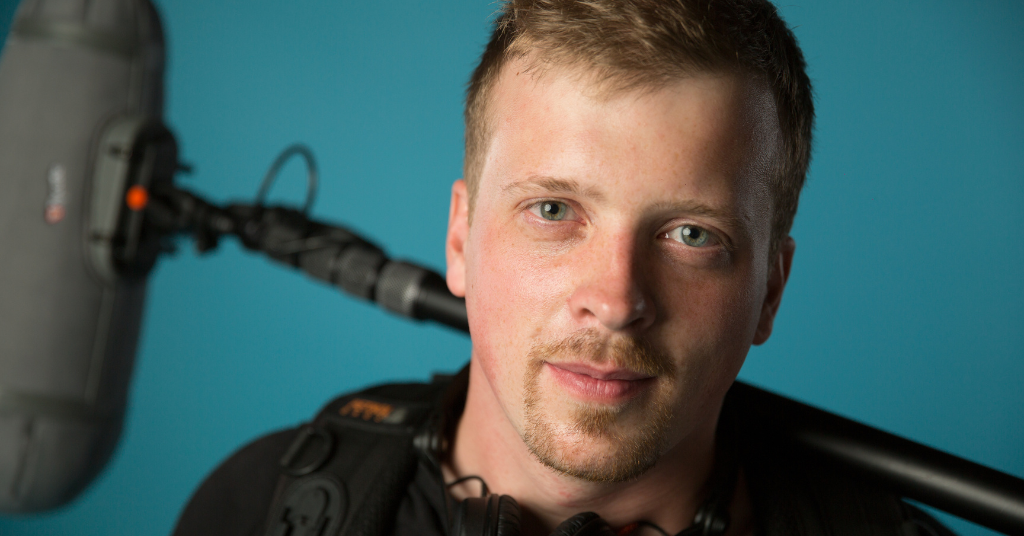 I remember applying to York University during my last year of high school. I had a interest in medieval history and paramedicine, but film was my real passion. When I saw the application pool for the Film program, I was nervous as only 50 get in out of thousands of applicants.
Going through the application process was amazing. Every time I went through to another round within the application process it felt like being on "America's Got Talent". When I finally met with professors, I shared with them my love for film, sound and music, among other things, and shortly after I found out that I had been admitted to the program. That day, I was crying and my mom, who supported me through the application process, was also crying – I did it!
During my first year I got involved with Tatum College, frosh week, student counsel and everything in between. When it came to my studies, it became clear I wasn't going to be a director or cinematographer, but I did like sound from my experience in being in my high school's band. During my first audio class, I would sit in the sound booth for hours, doing layers, working on music, and more. At York, the Sound Program is run by Professor Steve Monroe and he is an incredible mentor and fantastic professor. Steve really ignited my passion for sound, he would say "I'm here to teach you, I'm here to help you get better, and I want you to succeed in this".
Through the program, York gave me the tools, training and real-life experience to pursue sound in a professional capacity. As I progressed through the program, others recognized I was good at it. Within the Film program, as soon projects begin filming, you can work on multiple films at various levels; from students in different study years than you to different genres. You get real-life trial and error experience. York also gave me access to top tier equipment, I was working on sound devices equipment and great labs, and I had this entire equipment shop available with instructors and other people to be able to help me with it.
During my time at York I was able to save enough money to purchase my own equipment, and following Steve Monroe's guidance, I made the decision to launch "Adam Clark Sound". I had a team of people working with me and it allowed me to gain people management skills, negotiations and other business-related skills. I specialized in digital media, linear with the rise of YouTube marketing. Soon after, I met my now business partner, Aaron, who is a post-sound designer while I am a location sound recordist by trade. We eventually made the decision to formally partner as we complimented each other well professionally, and that's how Toronto Sound was born.
In the film industry, if you're good at what you do, and you're organized, then you can take leaps. At Toronto Sound, we've worked on a variety of outstanding projects, from Drake's music videos to WestJet commercials. Most recently, we worked on a film called Scarborough which lit up the Toronto International Film Festival. My days at York taught me to put my best foot forward regardless of the situation, even when I'm exhausted from a long flight or working a super long day. I recognize that I am a representative, not just being trusted by the University, but in the sense of my own willingness to be positive and passionate about what I do. Since leaving York, I've started a scholarship through McLaughlin College, lectured on campus, and am happy and willing to support any way I can when York calls on me. York gave me the opportunity to find out who I was, but more importantly, empowered me to be myself and show the world what I can do. In addition, York lit the passion for it and it is my duty now to keep that passion going and show others all that you can achieve when you pursue your passions.  
Adam Clark is a veteran in the film/television/documentary and commercial industry in Toronto. With an honours Bachelor of Fine Arts in Film Production from York University, Adam has more than 10 years of international industry experience under his belt as a location sound recordist and over 1000 credits to his name. Within the industry, Adam has earned a strong identity for excellence within Toronto's film and sound industry. Adam is the co-founder of one of Toronto's leading providers of post and location sound -- Toronto Sound (www.torontosound.ca).