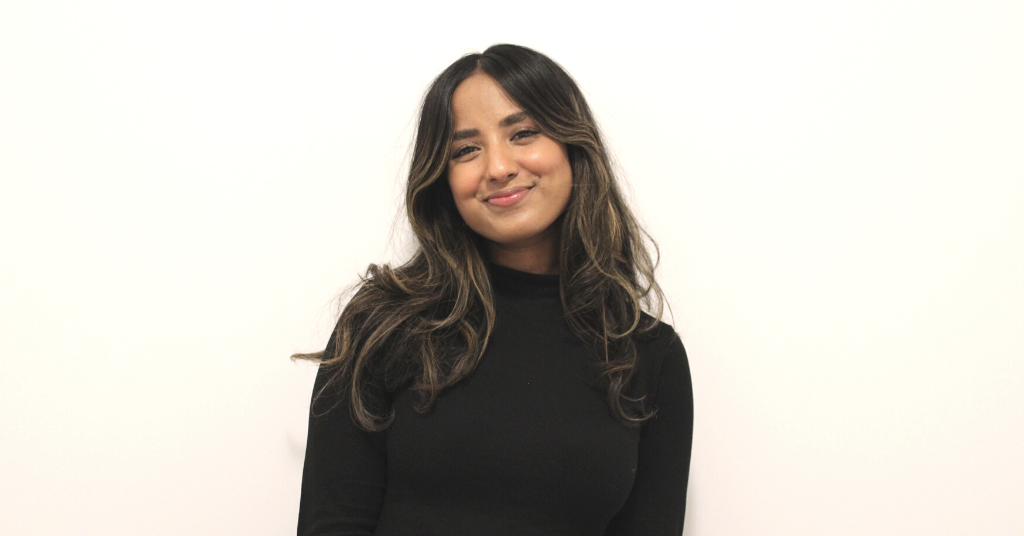 I started studying Financial & Business Economics at York University in 2018 as an international student. One thing that was important to me at the start of my journey was to be involved within the community. Right away I made it a priority to be part of a couple of clubs.
In my second year, right before the pandemic, I learned about the work-study program. I applied to a couple of different options and got accepted in the Faculty of LA&PS. What I loved about the work-study program was how I could balance school, gain professional experience and earn at the same time. As an international student, supporting myself financially was key so having work blend into my day-to-day helped incredibly. I was also able to make a lot of connections, and those are the connections who helped me get to the job I have now. As I wanted to continue working in marketing at York, the job opening at YSpace was an excellent opportunity and fit.
YSpace is the innovation hub of York and it supports entrepreneurs within the York community and fosters partnerships which the University has. As I am the Marketing Coordinator there, my responsibility is to ensure that marketing strategies are streamlined, support various social media accounts and engage audiences within the different groups which YSpace serves.
In addition, I am a fitness influencer and and this came from my involvement in extra-curricular activities while I was a student at York. With my content, I try to be motivational and inspire my audiences to prioritize self-care and their mental health. The University is an integral and foundational place for inspiring this journey, and why Tait McKenzie is really close to my heart. Tait makes it comfortable for students to experience, or give a chance to, their passions and that's important. It is an open and supportive community, and my favourite thing about York during my studies.
As an international student, I had a hard time in the beginning with giving myself the opportunity to branch out and create my own networks. I gave myself the push to experience new things by setting the goal of trying one new thing a month. It was very scary at first, but I focused on going through with the commitment I made. From there, I made connections and nurtured relationships with every opportunity that came my way. Being part of the community is so important. The connections that you make, and fostering those relationships, help you transition to what you want to pursue after graduation.
Lamisaa Mahmud moved around a lot while growing up, from Bangladesh to Australia and Dubai, finally making her way to Canada to pursue her Bachelor's Degree. Being an international student came with its challenges, but she used it as my motivation to make an impact in the lives of those around her so that they could have it a little easier. Thus began Lamisaa's journey to support other international students through their transition as an International Student Success Ambassador at LA&PS, York University. Her desire is to continue making a difference in advocating mental health and living a healthy lifestyle through her personal social accounts. Lamisaa is highly motivated by helping others and hopes to continue doing so in the future through all her endeavors.