Have you recently inherited the job of monitoring your site's analytics? Has your boss asked for data about what's "really" going on with your website? Maybe you're curious about Google's Analytics tool, but just don't know where to start.
This site will orient you to Google Analytics and how to use it to your advantage. It covers the basics, including:
where to find specific types of information
how to organize your data
what information this tool will and won't track for you
how to accomplish basic tasks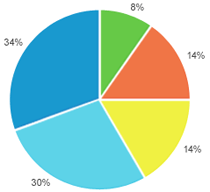 Did you know? York has approximately 5 million publicly available pages on the yorku.ca domain!
Useful Links
Google's Analytics Help Centre