Ready to take on the world? Start here.
Glendon is a leader in bilingual teaching and research in Toronto.
Here, you can create your own experience with a focus on positive change, languages* and hands-on learning opportunities for global impact.
*Knowledge of both English and French is not an admission requirement for most of our programs, provided you are proficient in either one of them.
Meet Ian Roberge, Glendon's Interim Principal, who shares a little bit about what makes Glendon so special and why students choose our campus.
Virtual Tour
While life on campus may look a little different moving forward, here's a glimpse of what Glendon has to offer.
Programs, Certificates & Graduate Studies
Our immersive and hands-on programs are designed to give you the competencies you need to succeed. You will develop a well-rounded academic base, plus sought-after skills – critical thinking, research, and communications – that are prized in today's global job market. Our grads have the language credentials and international perspectives that set them apart in the workplace.
We are the ONLY university campus in Canada to offer bilingual or trilingual International Bachelor degrees across all of our programs.
If you pursue an Honours BA or BSc at Glendon, you may jointly pursue an Honours Minor program offered at the School of Arts, Media, Performance and Design, and the Faculty of Environmental and Urban Change, except where a similar minor is offered at Glendon.
Whether you're interested in Business & Economics; Education; Government & Law; Human & Social Sciences; Languages, Culture & Translation; or Sciences, we have the program that fits your needs.
---
New Cognitive Neuropsychology Stream
Earn valuable hands-on experience with the Cognitive Neuropsychology Stream, now proudly offered within the Glendon Psychology program. You'll study the relationship between the brain and behaviour in this opportunity that co-ordinates practical research opportunities between Glendon students and affiliated hospitals and health centres.
Dual Degree – International Studies & emlyon business school (France)
Get the chance to study for two years in Glendon's flagship International Studies program, followed by two years at France's #1 business incubator, the emlyon business school. This program allows you to combine a business education with a liberal arts background, bonified by Glendon's trademark excellence in French-language training and international experience.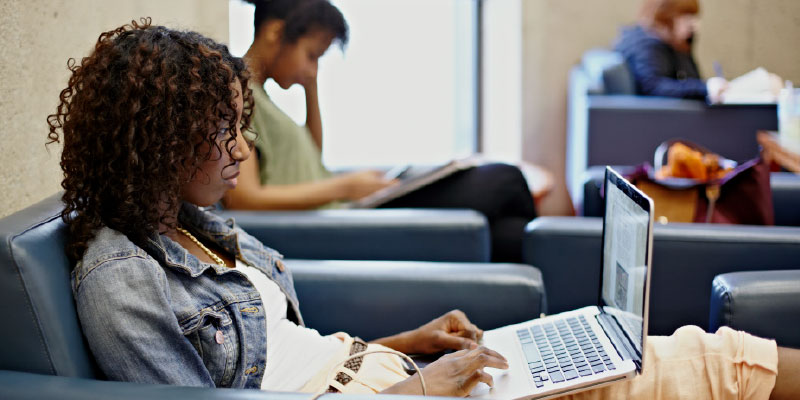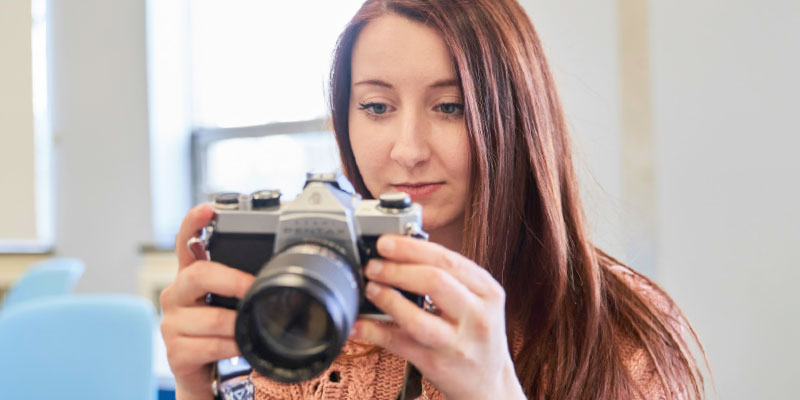 Drama and Creative Arts
Glendon's new Honours BA in Drama and Creative Arts allows students to specialize in either Drama or Visual Arts, with a personalized blend of classroom study and studio/performance opportunities. Students will work with histories and concepts in the visual and performing arts and build practical skills through hands-on projects in the Glendon Theatre and Visual Arts studios.
Bachelor of Education Option for Future FSL Teachers
Addressing a provincial need to prepare more well-qualified French as a Second Language teachers, York University's Faculty of Education at Glendon offers a Bachelor of Education for future FSL teachers in a concurrent degree program. Glendon's bilingual campus and excellence in language education provide the ideal setting for this program, while French immersion placements set the program apart.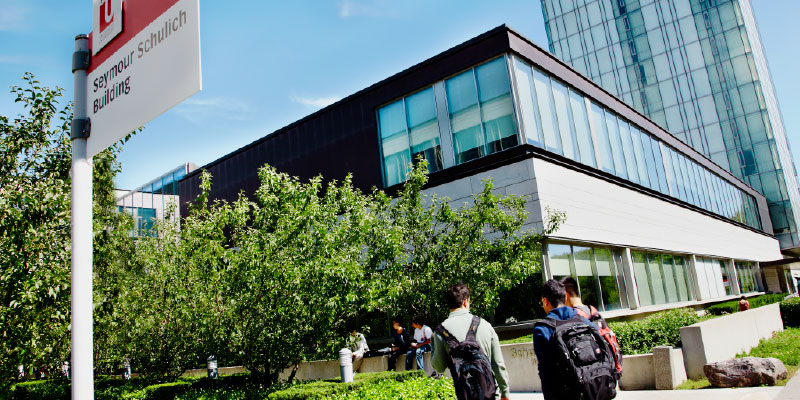 Glendon–Schulich 4+1 Pathway
To help prepare you for management roles, Glendon has partnered with York University's Schulich School of Business to offer the 4+1 Pathway to Master of Management (MMgt). High-achieving students can build on their four-year undergraduate program of choice with the one-year MMgt degree, which provides a solid base in management fundamentals.
Political Science 3+2
The Political Science Department and the Master's in Public and International Affairs (MPIA) have put in place a new program that will allow the best political science students to access the MPIA after their third year of study, and then complete their BA and the MPIA in five years instead of six.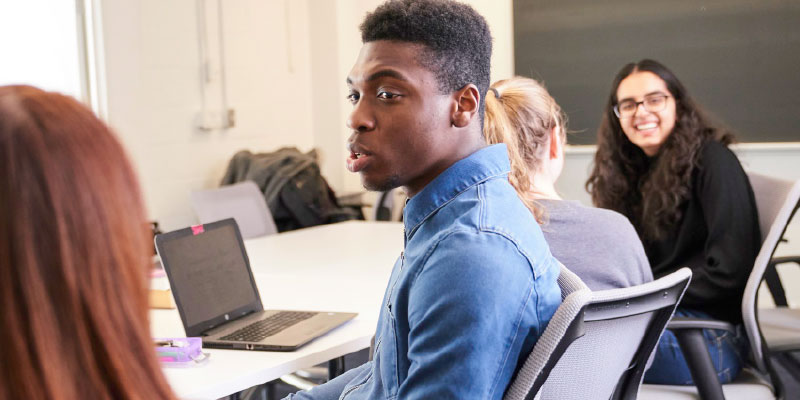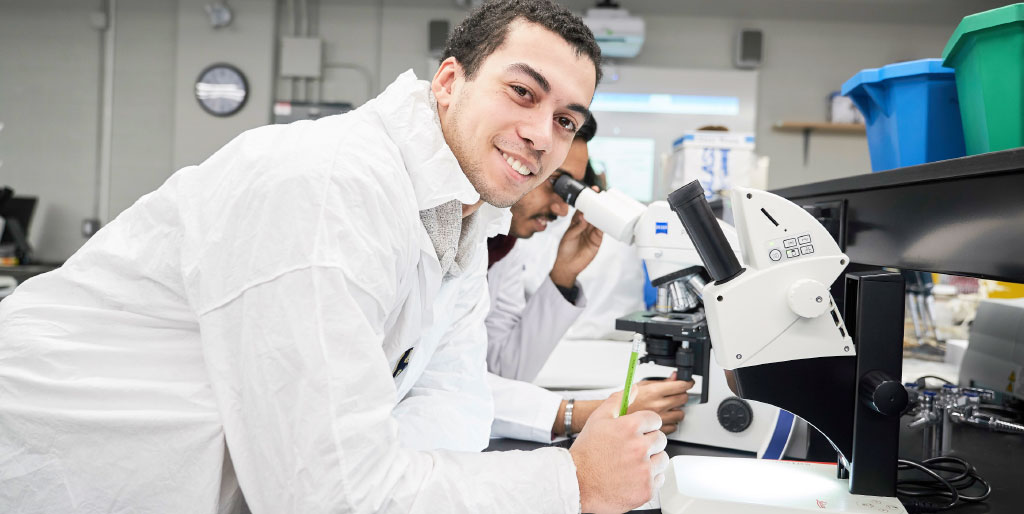 Research & Innovation
Glendon is vibrant with research. We offer students lots of freedom to collaborate and explore their fields of interest, right at the undergrad level. All of this crucial work is supported with grants, fellowships and awards.
Discover our work and help us make a positive impact on the world.
Meet Our Professors
At Glendon, you'll learn from exceptional engaged professors, who all speak both English and French, and have your personal well-being and academic success at heart. Their research and work directly informs their teaching, to keep you up-to-date with the latest trends and information. With their many accomplishments and active research, they're working in their fields and are excited to share that knowledge with you.
Here are some of the amazing professors you will meet at Glendon.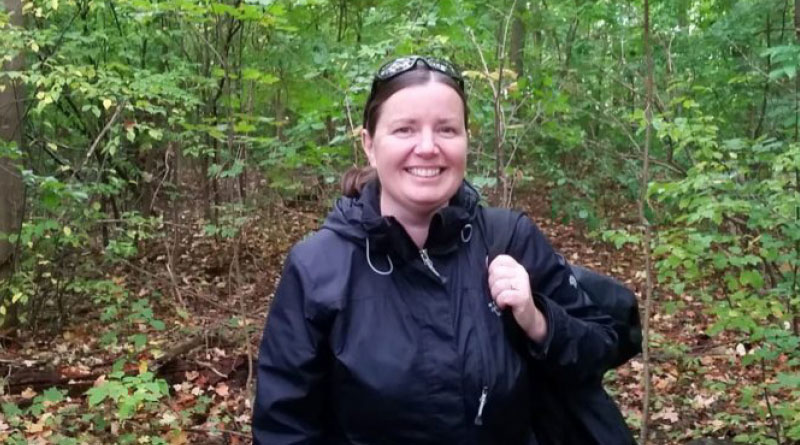 Field Work Opportunities in Biology
Fascinated by nonhuman primates and in understanding the complexities of competition and co-operation within social groups? Primate behavioural ecologist Valérie Schoof's research explores the costs and benefits of male dominance in these animals. Passionate about field work? Laura McKinnon's work takes you out of the classroom to explore the Glendon forest grounds while studying the ecology and evolution of migratory birds.
Learn more about our Biology program.
Exciting News in Communications
Alison Harvey – whose dynamic research focuses on inclusivity, justice and accessibility in digital culture, with an emphasis on games, social media platforms and creative work – joins Glendon as an assistant professor of communications. The author of Gender, Age, and Digital Games in the Domestic Context (2015, Routledge) and Feminist Media Studies (2019, Polity), Harvey is committed to critical community-engaged scholarship.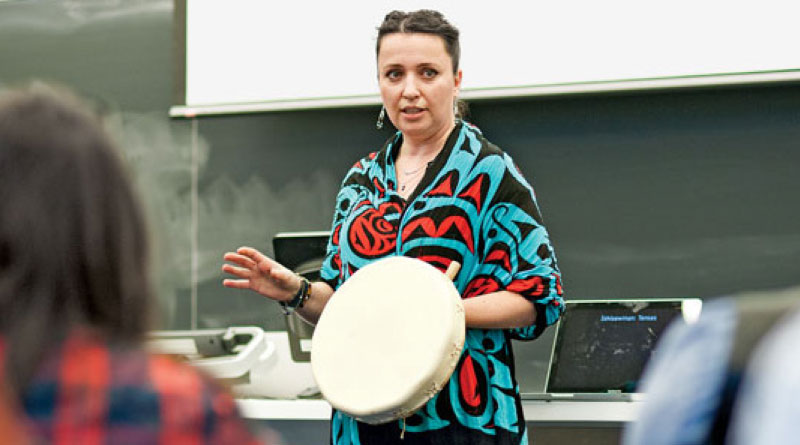 Indigenous Expertise in Sociology
Teaching linguistics at Glendon for over 10 years, Maya Chacaby recently joined the Sociology Department full time. Chacaby is Anishinaabe (Ojibwe) Autochtone from the Kaministiqua region; a proficient speaker of her language, Anishinaabemowin; a traditional ceremonial person; two-spirited, an anti-colonial writer; a human-trafficking survivor; a former street kid; dyslexic; a provincial policy analyst; and (most importantly) a pro-gamer.
Bilingual entrepreneurship and innovation training
Associate Professor Angelo Dossou-Yovo teaches management and entrepreneurship courses in the new Glendon/emlyon Dual Degree program in International Studies and Business Administration. His research interests include the growth process of small businesses, innovation systems and international entrepreneurship. Dr. Dossou-Yovo's work focuses on helping students innovate and become entrepreneurs through the Entrepreneurial Skills Passport (ESP), a bilingual entrepreneurship and innovation training program offered through Glendon's unique initiative GENIAL (Glendon ENtrepreneuriat et Innovation À L'international) that he created.
Your Language Advantage
Hear about the benefits of bilingualism from Glendon Interim Principal, Ian Roberge, and from our students.
Glendon Interim Principal, Ian Roberge, shares insights on how a second language can benefit you, and the many ways Glendon supports your learning.
Aidan was able to reclaim his French-Canadian heritage at Glendon and by 4th year, was able to take all his classes in French.
Already bilingual when she started at Glendon, Ameidy loves that she was able to consolidate her bilingualism skills while studying at Glendon, and even learn other languages from students with diverse backgrounds.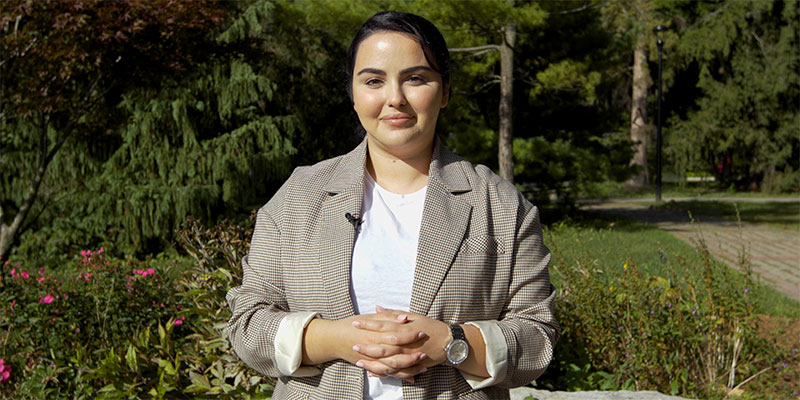 "As a francophone transfer student from an English-only university, I was thrilled to have the opportunity to reconnect with a French-speaking community from all around the world at Glendon."
— Anna, Political Science, class of 2019
Learn more about myths and facts of language learning, and how Glendon supports your language learning journey.
Bilingual Benefits
If you're looking to impact the world through a global career, a second language can be a significant advantage. In an interconnected and rapidly changing world, there is an increased need for a multilingual workforce and the ability to conduct business in more than one language is becoming critical. Bilingual people often hold higher positions and earn better incomes than monolinguals in the same industry. Our goal is to help you reach an intermediate level of proficiency in a second official language by graduation, even with little to no experience at the start.
Support for Your Skills
No matter what level you're at, we have lots of resources to help support your language journey at Glendon. Put your language skills into practice with these supports.
Student Life
Enjoy the park-like natural environment of our campus and the company of a diverse, close-knit community of students from over 100 countries. Join a club, explore your career options and take advantage of all the features Glendon offers.
Student-Run Clubs & Organizations
With 30+ academic, cultural and linguistic clubs at Glendon and 300+ at Keele to choose from, you can satisfy your passion or explore a new one. Join in annual social traditions like the Snowball Formal and the Winter Carnival too.
Career & Skills Development Centre
Benefit from our various career events to network, discover the job market and possibly find your next job.
Our annual bilingual career fair is where you can meet hiring managers, network with Glendon alumni and like-minded students, improve your résumé and get a professional headshot – all in one place.
95% of Glendon students surveyed agreed with the statement: "I am confident I will graduate with the knowledge and skills I need to be successful in the job market."
88% of employers are satisfied and very satisfied with Glendon students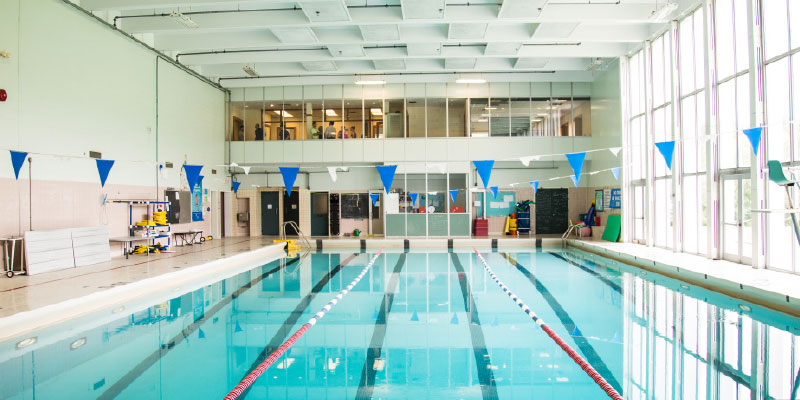 Glendon Athletic Club
The GAC is a 55,000-square-foot full-use fitness facility on Glendon campus, complete with a pool, indoor driving range, boxing and group cycling studios, and outdoor tennis courts. Did you know that the GAC was the first practice facility of the World Champion Toronto Raptors?
Residences
Live just a short walk from class. Residence rooms are guaranteed to all first-year students who apply before June, with 90% of those being single rooms! Upper-year students, also called Dons, who live in the buildings plan activities and provide support and resources.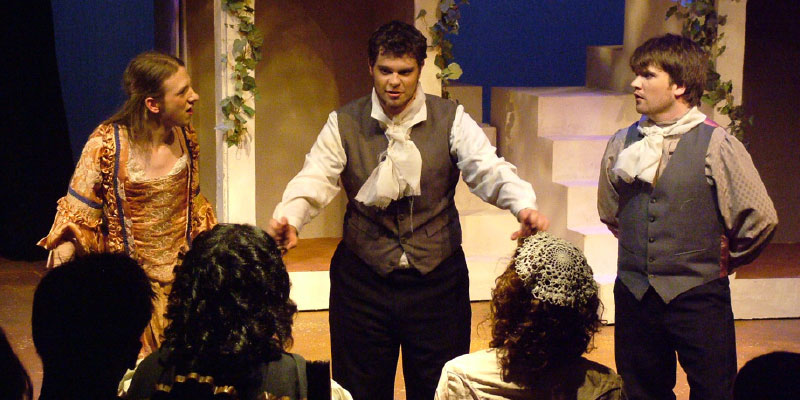 Our Vibrant Arts Scene
Showcase your talents at Lunik Co-op, our student-owned, student-operated café. Participate or take in a show at Théâtre Glendon put on by Lion Heart Productions, a company of student directors, stage managers and actors. GDT is our student recreational dance team, which performs everything from hip hop to tap to soca.
Hear from Our Alumni
Our 17,000+ alumni are working in diverse fields and contributing to communities across the globe in areas that cover:
Law
Teaching
Government
Health care
Business
Meet recent grads who are finding success.
Recently graduated from Communications at Glendon, Marie Gomez landed a sought-after position as a video journalist with City News Winnipeg.
A bilingual analyst at the Council of Ministers of Education, Canada, Liam Bekirsky credits the interdisciplinary thinking he acquired during his Glendon Bachelor of Arts (BA) in French Studies and History as a way to help him in his role every day. In his role, he needs to consider the various needs of stakeholders involved in his projects in order to effectively manage and resolve issues of data comparability across provinces and territories, in order to improve the quality of the data he reports on, which ultimately affects the quality of data that is leveraged to determine improvements to our education systems.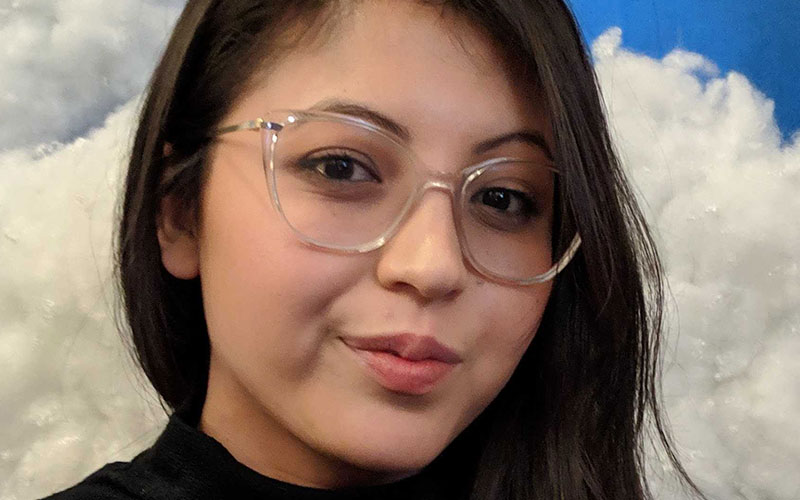 Caitlyn Ngu appeared on Dragons' Den with her hiring platform startup, HireUp, and was offered a $250,000 investment. In 2013, Ngu graduated from Glendon with a BA in French studies. "Liberal arts degrees are flexible, so don't be afraid to explore positions that interest you," she advises.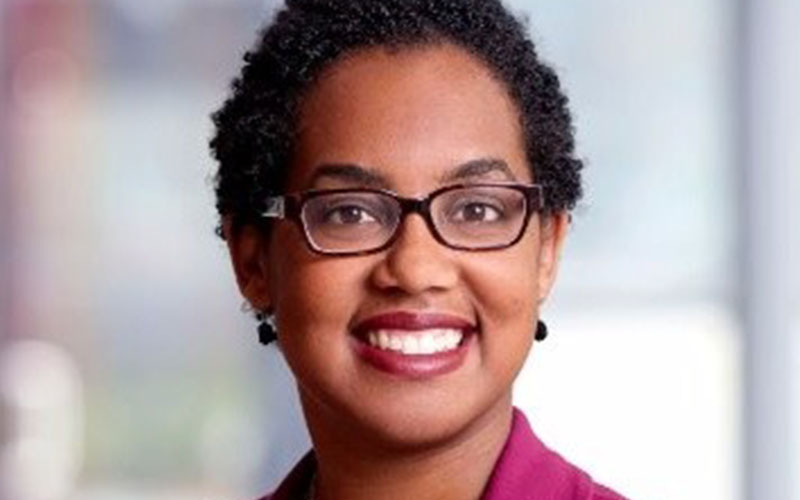 Promoted to Director of strategy and operations at PwC Ventures in just three years, Mélissa Romulus Lisanti has a BA in Political Science and International Studies. She credits her success to a Glendon education that valued diversity of thought, cultivated a deep curiosity about the world, and taught her how to think holistically about problems on multiple levels.
Meet Our Students
Glendon Virtual Network (coming soon)
You will soon be able to easily connect with a current student by booking a timeslot in the calendar. Students from a variety of our programs will be available to chat with you and share about life at Glendon.
Get familiar with all Glendon has to offer.
We'd love to meet you!

Want to stay in touch?
Drop us a line!

Apply Now!
Start your global journey with Glendon.