Follow your passion in the program that has been on the cutting edge of gender and women's studies — in Canada and around the world — for over three decades. In innovative bilingual courses, you'll explore issues relevant to women's lives in the present and the past from an economic, political, social and cultural perspective, with particular attention to how race, ethnicity, class, ability, and sexual orientation have defined women's experiences. You'll learn from renowned professors who are specialists in their fields and will encourage you to develop critical thinking and creativity in your studies.
Skills You'll Learn
---
Develop awareness of the obstacles women and other marginalized groups have overcome throughout history and their impact
Understand how differences in gender, race and sexuality shape society and our concepts of history and identity
Approach questions of gender and sexuality from a local and transnational perspective
Solve professional and personal challenges
Careers
---
As a graduate of Gender & Women's Studies, you are well-equipped to become a leader and changemaker. You can choose to pursue grad studies or obtain additional qualifications. Here are a few examples of possible career paths:
Community/youth worker
Human rights advocate
Policy researcher
Family therapist
Journalist
Politician
Health policy planner
Labour relations specialist
Women's rights advocate
Historian
Teacher
Mediator advocate
Non-governmental organizer (NGO)
Visit the Career Centre for more career options in Gender & Women's Studies.
Hands-On Experiences
---
Apply the concepts and theories you're studying to real world challenges. Engage in guided practical experiences in the classroom, workplace, community and abroad. These are some opportunities for Gender & Women's Studies students.
Participate in the activities of our on-campus Women and Trans Centre, a positive space that offers seminars, activities and reference services, and works to promote the preservation of all human rights.
Volunteer in a local organization, such as Supporting Our Youth or Nellie's.
Attend a department-sponsored event, such as International Women's Day.
Consider completing an exchange abroad or with one of our partners universities in Quebec.
Admission Requirements
---
Ontario Secondary School Diploma or equivalent, with average* of mid-to-high 70s
A minimum of six 4U or 4M courses, including 4U English (ENG4U) or FRA4U
A combination of U and M courses; OACs are accepted
Proficiency in English OR French
* Average is calculated based on the top six 4U; 4M or DU courses
Check out the full requirements
Student Supports & Programs
Glendon Campus prides itself on being a supportive community that goes the extra mile to ensure you get the help you need. See some of the resources Gender & Women's Studies students use the most.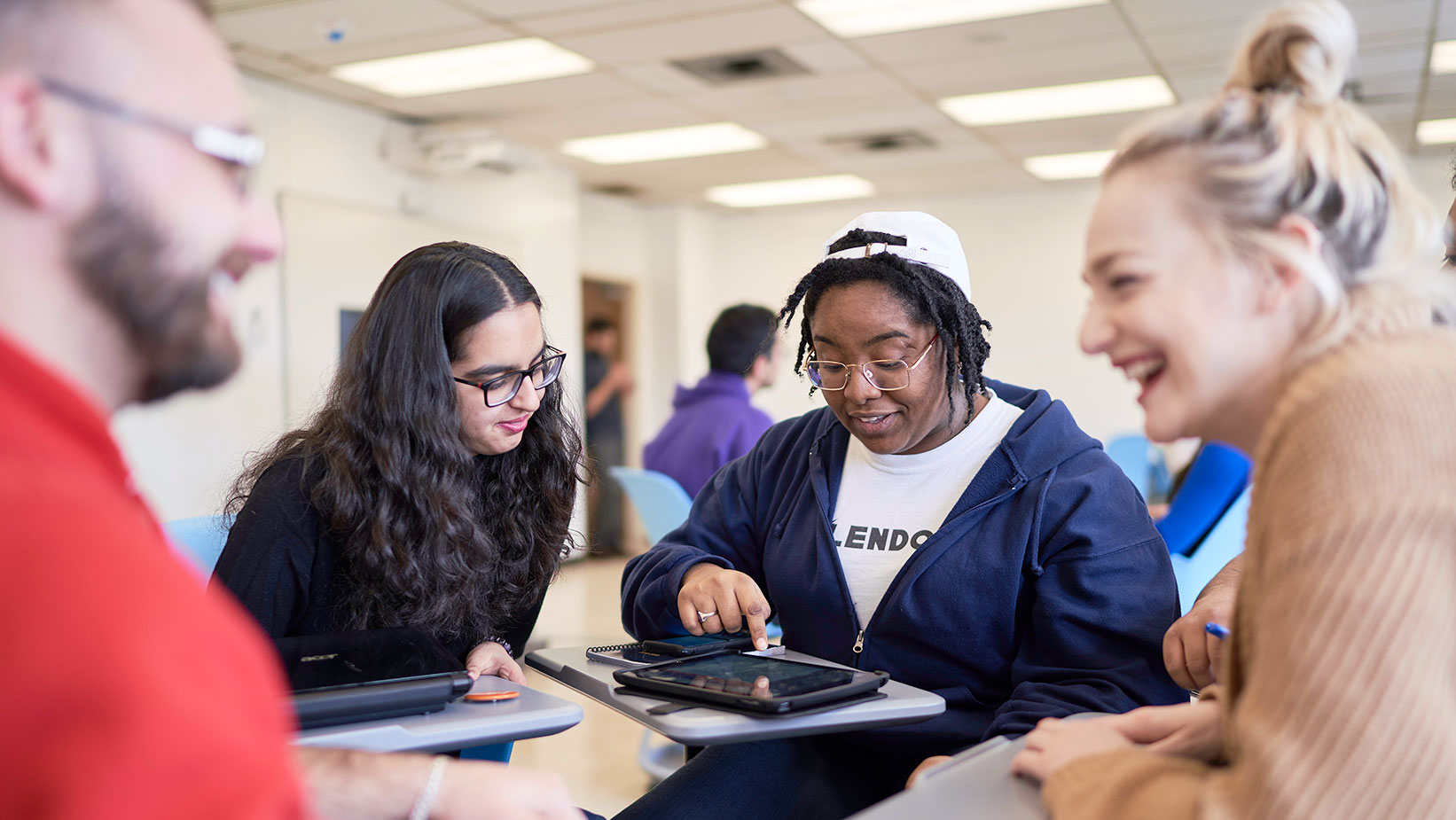 Meet Your Professors
You'll study with top-notch professors
Gertrude Mianda, a specialist in women and development, globalization and African immigrant women in Canada.
Jacinthe Michaud, is a specialist in social movements and the feminist movement.
Michael Palamarek, is a specialist conceptions of labour and language in Critical Theory; feminist theory; Marxism and queer theory; conceptions of sexuality in Critical Theory.
Any François specializes in the promotion of equality and social justice in contemporary societies through the development of global anti- discriminatory strategies.
You will meet the following Contract Faculty teaching in the Program:
Roshan Jahangeer; Elena Basile ; Stephanie Latella
News & Events
Get involved on campus and in the community to meet fellow students and boost your Glendon experience.

Apply Now!