Engage deeply with your world — study racial inequality, human migration, gender discrimination, poverty, Indigenous reconciliation and climate justice. Influence and participate in societal change in a meaningful way as you investigate how people live as individuals and connect as groups, how societies are organized and how they change over time. In small classes within a uniquely bilingual environment, you'll experience close mentorship with award-winning faculty members who are active in research and connected with local and global communities.
Skills You'll Learn
---
Comprehensive knowledge of social causes and issues, and their consequences
The ability to conduct both qualitative and quantitative social research
An understanding of diversity and equity in contemporary society and institutional settings, especially issues of racialization, gender and disability, and intercultural awareness
Careers
---
As a Sociology graduate, you are well-equipped to become a leader and changemaker. You can choose to pursue grad studies or obtain additional qualifications. Here are a few examples of possible career paths:
• Civil servant
• Criminal justice system worker
• NGO worker
• Educator
• Polling and survey expert
• Environmental activist
• Researcher
• International development consultant
• Social services worker
Visit the Career Centre for more career options in Sociology.
Hands-On Experiences
---
Apply the concepts and theories you're studying to real world challenges. Engage in guided practical experiences in the classroom, workplace, community and abroad. These are some opportunities for Sociology students.
In your courses, conduct observations in local Toronto neighbourhoods and connect with community institutions, such as religious, environmental, immigrant services and cultural organizations.
Get involved with the Aboriginal Students Association and international advocacy organizations, such as Amnesty International and UNICEF.
Take advantage of our exchange arrangement with the Sociology department at Université Laval in Quebec City, where you can study for a semester or a full academic year. Courses taken in sociology are counted for credit toward a Glendon Sociology degree.
Admission Requirements
---
Ontario Secondary School Diploma or equivalent, with average* of mid-to-high 70s
A minimum of six 4U or 4M courses, including 4U English (ENG4U) or FRA4U for applicants from French-language high schools
We accept a combination of U and M courses and OACs
Proficiency in English OR French
*Average is calculated based on the top six 4U; 4M or DU courses
Check out the full requirements
Student Supports & Programs
Glendon Campus prides itself on being a supportive community that goes the extra mile to ensure you get the help you need. See some of the resources Sociology students use the most.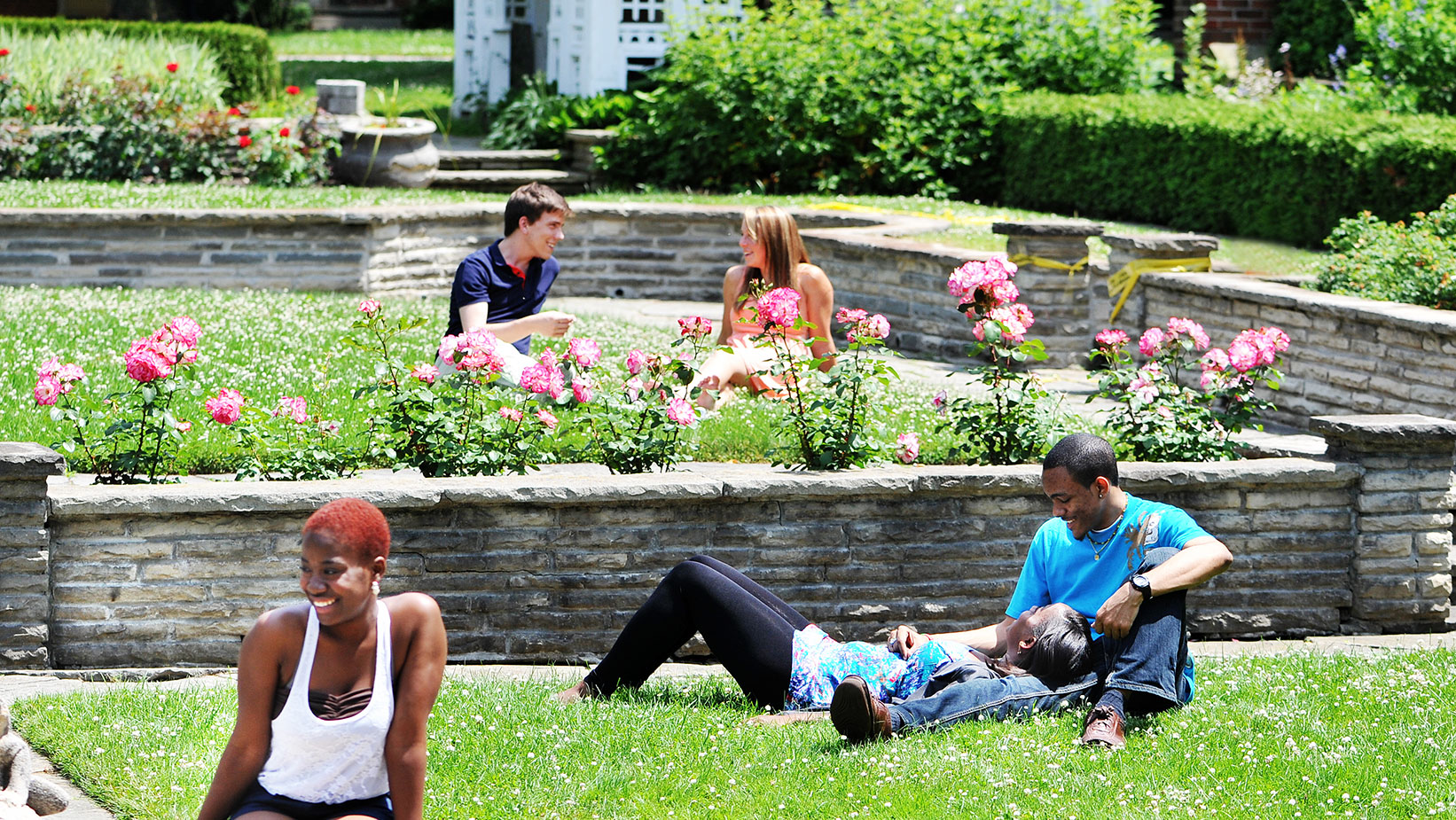 Meet Your Professors
You'll study with the guidance of a faculty that's committed to the pursuit of excellence in teaching and research. The strong sense of community in our small bilingual liberal arts department offers a supportive environment for you discover and examine our social world.
News & Events
Get involved on campus and in the community to meet fellow students and boost your Glendon experience.

Apply Now!