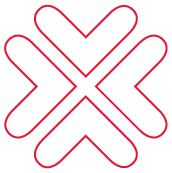 Our program is empowered by a welcoming and diverse community of students with a uniquely global perspective. Together we are making things right for our communities and our future.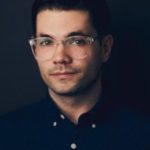 Adam Cook earned his BA at UBC as an Outstanding Graduate in 2014 where he was the inaugural recipient of the Mark Harris Memorial Scholarship in Film Studies. His film criticism has been published in numerous outlets and his current writing can be found on his Substack journal, Long Voyage Home. Adam has worked on the programming teams of various film festivals, including VIFF, TIFF, and Hot Docs. His scholarly interests include textual analysis, aesthetics, ontology, phenomenology, and videographic approaches to theory and criticism. Adam's current project explores temporality and heightened embodiment in the work of Tsai Ming-liang.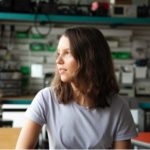 Cléo Sallis-Parchet is currently researching media art preservation through archival methodologies. Her research explores the ephemerality and variability of media art and its impact on preservation practices for artists and archives. Additionally, she is investigating the role and responsibility of the institution in preserving, transmitting, and extending the life of vulnerable media. With a deep interest in community building and collaborative programming, Cléo has organized arts projects across Canada since 2014. She worked at InterAccess, British Council Canada, and the Contemporary Art Galleries Association (AGAC) managing a range of programming – from educational programs, contemporary art fairs, to digital projects. She holds an Honours BA in Art History & Film Studies from Concordia University.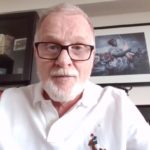 Gordon Tough holds a Bachelor's degree in Radio and TV from Ryerson, and an MBA from York, and did a semester in the NYU grad film program. He is currently completing a BA in Spanish at York. He has long since retired but during but his career life, he has worked in both Canada and the US in many media areas such film and video editing, broadcast studio design, construction and management, and satellite engineering, He also spent a several years in Venezuela during the Bolivarian revolution but was forced to return home to Canada when things became very bad. Gordon views Cinema Studies is a great opportunity to examine what he has always enjoyed: movies.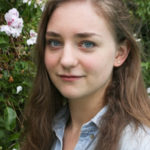 Hannah Schallert is a media and dance researcher, artist, and administrator. She holds an Honours BFA in Dance from York University, and is currently pursuing her SSHRC CGS-M funded MA research into the movement design and aesthetics of Science Fiction space battles. Hannah's research interests include animation, experimental film, Science Fiction, media history and philosophy, and expanded understandings of the body and choreography in relation to technology. From 2015-2017 she was a member of the Sensorium Centre for Digital Arts and Technologies student caucus. Hannah's choreography, film, and video work has been presented at festivals and galleries in Toronto, including dance: made in Canada/fait au Canada, Dancemakers/RT Collective, and Beaver Hall Gallery. She is currently a member of Immer and Roses artistic collectives.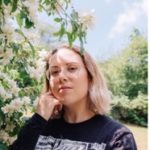 Hannah van Buuren earned her BA in Motion Picture Arts at Capilano University where she produced various award-winning films, including Think Again (iGen Festival). Her current research analyzes contemporary television series, primarily focusing on the manipulation of linear temporality as a way of exploring the mediation of trauma and assault. Her other research interests include feminist filmmaking and subjectivity, counter-gazes, broadcast temporality and trauma studies.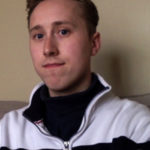 Hayden Bytheway's research spans a range of theory, criticism, filmmaking and videographic approaches. He earned a BA Adv. in Film Studies from the University of Manitoba, where he focused mainly on comparative studies between film, literature and music. A writer, composer, actor, editor, and avid film-goer, Hayden's research focuses primarily on popular film and mid-century European cinema. Other research interests include studies of media consciousness, music in cinema, and French philosophy.
Natalia Orasanin earned her BA in English at Ryerson University. Her current research focuses on the pre-revolutionary and post-revolutionary landscapes of Yugoslav "Black Wave" cinema. Natalia's other interests include landscape in cinema, poetry and poetics, and experimental filmmaking.
Content for Tab 2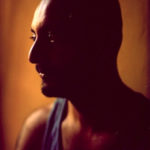 Abdullah Qureshi is a Pakistani born artist, educator, and cultural producer. Within his practice, he is interested in using painting, filmmaking, and methodologies of collaboration and organization to address personal histories, traumatic pasts, and sexuality. Through his on-going doctoral project, entitled Mythological Migrations: Imagining Queer Muslim Utopias, he examines formations of queer identity and resistance in Muslim migratory contexts. In 2017, Qureshi received the Art and International Cooperation fellowship at Zurich University of the Arts, and in 2018, a research fellowship at the Center for Arts, Design, and Social Research, Boston. In 2019, he joined the Center for Feminist Research, York University, Toronto as a visiting graduate student, and is currently a Doctoral Candidate at Aalto University in Finland. Website: www.abdullahqureshi.org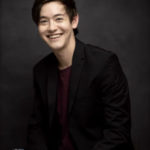 Beau Han Bridge is a Chinese-Canadian filmmaker and theatre director. In 2017, he created Midtwenties Theatre Society, a non-profit theatre company based in Vancouver, BC, to produce original plays that focus on millennial stories and coming-of-age themes. Since then, Beau has produced plays, short films, dance films, and graduated from SFU School for the contemporary Arts as a fellow film student. His most recent co-directed dance film The Threshing Floor (2021), done in collaboration with respected choreographer Rob Kitsos and Composer Mauricio Pauly, is set to premiere at the 2021 Dancing on the Edge Festival in July. He is also very grateful to have been awarded a SSHRC Canada graduate scholarship to develop an original thesis film that explores his Chinese Canadian roots through an interdisciplinary lens of chamber cinema and theatre scenography.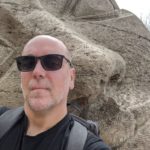 Don Bapst (donbapst.com) is an award filmmaker, playwright, screenwriter, and novelist. His work experiments with form and function to explore the search for self and community in the polarizing age of electronic communication. Don's translation of Gabrielle Wittkop's The Necrophiliac was called a masterpiece by The Guardian, and he is the recipient of the Best Up-and-Coming Toronto Filmmaker at the 2010 Inside Out Film Festival. Born in Chicago, where he received a BA at Columbia College, he obtained his MFA from Brooklyn College, where he studied under the mentorship of Allen Ginsberg. Don has also lived in San Francisco, Los Angeles, Phoenix, London, Paris, Montréal, and Ouagadougou. In 2011, he became a Canadian citizen and currently resides in Toronto with his husband.
Drew Lint is a filmmaker, originally from Sweets Corners, Ontario. He received a BFA in Film Production from Ryerson University's School of Image Arts. His debut feature film, M/M, a queer psycho-sexual thriller set in the nightlife scene of Berlin, premiered at Slamdance Film Festival in 2018. Drew received a special jury mention for the Emerging Canadian Director award at the Vancouver Film Festival and was long-listed for the Director's Guild of Canada Discovery Award for M/M. He participated in the Toronto International Film Festival's Filmmaker Lab in 2019.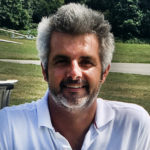 Emmanuel Albano spent 15 years in advertising commercials across Europe. Coming to Canada he created "Frames," a stereoscopic dance film that screened at the opening of Norman McLaren retrospective at RVQC festival in Montreal in 2015. In the last 5 years he's been exploring immersive media. He made his first Dome-show back in 2007 in Italy, and rediscovered the form in 2014 with SAT (The Society for Art and Technology of Montreal), an artist residency. There he explored Virtual Reality, developing his first VR experience iBoxVR which won several awards and screened at the Marché du Film in Cannes. In 2018, Emmanuel was invited to join the delegation representing Canada at the World VR Forum in Switzerland. At that time, he co-developed a composting software for immersive video. Emmanuel says that he enjoys getting his hands by dirty exploring technology to find new ways of expression.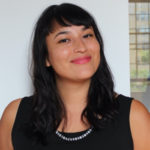 Jamie Whitecrow is a self-taught artist and filmmaker from Seine River First Nation, Treaty #3, based out of Toronto, ON. She enjoys a multi-disciplinary creative practice that includes writing, visual art, music, filmmaking, and performance. She has an educational background in philosophy and Indigenous community development. She works as a coordinator at imagineNATIVE Film and Media Arts Festival for tour programming and special community projects, and is board member for the Liaison of Indie Filmmakers of Toronto.
Jessica Johnson graduated from Simon Fraser University in 2016 with a BFA in Film Honours and an extended minor in Archaeology. Her works tend towards experimental and contemplative approaches to landscape and space. She is pursuing an MFA at York where her research is focussed on gender, poverty and unconventional approaches to narrative. Her project Milk Rainbow is about living in poverty as a child, single parenting, and Canada's first official poverty line.
Jharol Mendoza is a Colombian filmmaker who produces most of his works based on his family's history in order to understand how violence and mysticism has shaped their lives. Jharol initiated his bachelor's degree after being awarded a full-ride scholarship from the Colombian Federal Government. Jharol's short films have been premiered and awarded in several film festivals including FICVIÑA and FICCI. In 2020, Jharol was one of the juries of the connection competition of the Bogoshorts Film Festival. At this moment, Jharol is developing his first feature film, a documentary about his great uncle's life.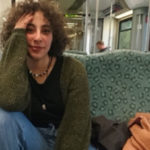 Karel Malkoun has always been fascinated by the undecipherable species known as human beings. By driving the viewers to simply "feel", she believes that they can become more empathic and start noticing the magic behind an every-day detail. After graduating from Notre Dame University—Lebanon, in 2017, with a BA in Radio/TV, Karel wrote and directed two short narratives and one work-in-progress short documentary. Her short fiction "Words and Lights" was selected in many Film Festivals. She also worked as 2nd and 1st Assistant Director on two feature films, many music videos, shorts… Wanting to grow, to play with different genres and to control her overflow of ideas, her MFA thesis project will tackle the themes of identity and perception of reality.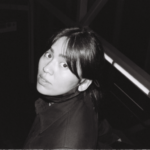 Kunsang Kyirong graduated with a BFA in 2D+Experimental Animation from the Emily Carr University of Art+Design in 2020. Her writing and filmmaking experiment with documentary and fiction, while combining elements of animation and live action throughout her process. Kunsang is pursuing an MFA at York where her research is focused on narratives that exist within the intersection of class and immigration.
Kurt Walker is an experimental filmmaker from Vancouver, Canada. He makes movies concerned with place, experience, and connection.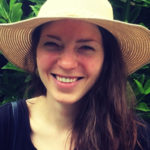 Laura Gladwell is an "emerging" writer, filmmaker and musician from Toronto. After a prolonged stint in Europe, performing her own songs, singing backup for a German cult figure you've never heard of, and teaching English to toddlers, she returned home to pursue a career in screenwriting. So far, Laura's works for the screen include the short comedies Brunchophobia, Young Love and The Vacation. She is currently developing a dramedy series inspired by her experience of moving back in with her parents as a married adult, and shopping around her feature screenplay, Ich bin Jim—the urgent tale of a German dubbing actor who switches bodies with Jim Carrey.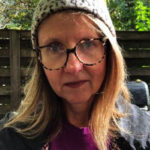 Lea Carlson has been working as a costume and set designer in the film industry for the last 25 years. Carving out a niche in the world of independent features, her design work has been seen in the films of Sarah Polley, Don McKellar, Atom Egoyan, Bruce McDonald as well as many European-US-co-productions, including the Oscar Nominated "Room". She is a 5 time 5 CSA/Gemini awards nominee. She first began making films while working on masters degree in Landscape Architecture at U of T. Her work tends towards experimental and poetic, exploring ideas of landscape and place and the interconnectedness of systems and things.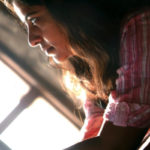 Leena Manimekalai is a poet and an independent filmmaker. Known for 'Sengadal/The Deadsea' (Cinema Verite, 2011) on Tamil refugees, 'Is it too much to ask' (mockumentary, 2017) on Transgender rights, 'White Van Stories (docu-feature, 2013) on enforced disappearances in Sri Lanka, 'Goddesses' (documentary, 2009) on gender justice, her award winning films across genres and lengths have been widely screened in about hundred prestigious international film festivals. Leena is a recipient of Charles Wallace Art Award, the EU Fellowship and the Commonwealth Fellowship for her work in Cinema and Gender. She has published five poetry collections and is currently editing her non-fiction feature 'Rape Nation' that traces the lives and struggles of rape survivors across the Indian Subcontinent. 'Maadathy - an unfairy tale', her recent fiction feature on invisible lives if members of the Dalit caste, has started its journey at 24th Busan International Film Festival with a follow up of good selection of festival selections and awards. Her thesis will be on radical love.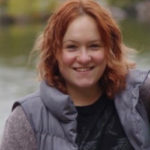 Lizz Hodgson is a BA graduate and current Masters where she specialized in documentary filmmaking. While studying, Lizz was also commissioned to direct a feature-length documentary film on the topic of Wind Energy in Canada, produced by the Centre for Atmospheric Change. Lizz has been working as Art Director on the award-winning web series Out With Dad and performed assistant casting director duties for major Canadian television series such as Lost Girl & Bomb Girls. While Lizz is off set she works with adults with diverse abilities to help upgrade their digital media skills connecting students with pathways to employment within related field.
Maya Vukov graduated from York University with a BFA in Film Production in 2020. She is interested in narrative fictional storytelling, currently working on making short films. She likes films that are very character-driven, psychologically intimate and provocative.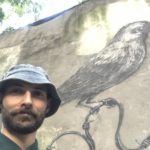 Born in 1985 in Moscow, Russia, Michael Miroshnik, and his family immigrated to the state of Israel after the fall of the iron curtain. He's a film production BFA graduate from Tel Aviv University, cinematographer and focus puller for the past 11 years on commercials and music videos as well as on Internationally acclaimed TV Serials and Narrative Motion Pictures. His own short films and music videos have received awards at "Sundance", "AFI Fest", "IDFA", "The Los Angeles Short Film Festival", "Split International Festival of New Film", "Delhi Shorts International Film Festival" and "The Tel Aviv international student film festival". His documentary work concerns current social issues such as "Oriented" (2015) - an exploration of the complex Palestinian LGBT identity in the heart of Tel Aviv, "White Noise" (2019), an intimate look into the lives and chronicles and of 3 major Alt-Right internet influencers (Richard Spencer, Mike Chernovich and Lauren Southern) and "Cryptocracy" on the rise and global influence of bitcoin billionaires with Roger Ver.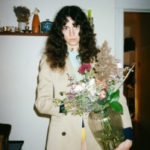 Nora Rosenthal is a writer and filmmaker. She was a writer-in-resident at the Can Serrat International Art Residency in El Bruc, Spain, as well as at the inaugural Momus Emerging Critics Residency in Montreal. Previously Cult MTL's arts & culture editor, she is the editor-in-chief of a new international culture and porn magazine launching in the fall of 2021: Rat Chat. Her darkly comedic documentary Family Death Trip (2018) screened at POP Montreal, and she produced the official music video for Basia Bulat's "Your Girl", recognized in the Prism Prize Top 20 for Best Canadian Music Videos in 2020. She is presently at work on a docu-fictional dance film starring her parents, everyone close to her, and the actors she's hired to replace them.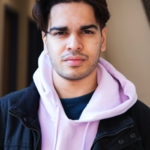 Pranay Noel is a narrative filmmaker with a BFA in Film Production from York University. His works are realistic character-driven drama/comedies often centred around coming of age stories. Born in Mumbai, raised in Mississauga, identity and legacy are key themes in his MFA thesis work. He is inspired by the work of Kenneth Lonergan, John Cassettes, Lars Von Trier and the Dardennes. He has a low-budget, improvisational shooting sensibility and loves camcorders.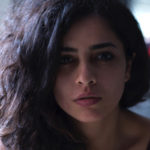 Rojin Shafiei is an Iranian interdisciplinary artist/filmmaker living and working in Toronto. In her works, art is a vehicle for the translation of cultural messages and is used to present diverse feminine subjectivities. She presents these themes both through a literal documentary style and as symbols. Rojin received her BFA in Intermedia from Concordia University in 2017 and has screened her work internationally in various festivals such as les Rendez-Vous du Cinéma Québécois (Canada), Festival International de Vidéo de Casablanca (Morocco), Limited Access Video Festival (Tehran) and Instant Vidéo Numériques et Poétiques (France). In 2019 she was the Venice Lands Art Prize candidate in Treviso, Italy and she won the grand prize of Startupfest/Artupfest section in July 2018 for her piece "I wait for the time."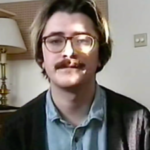 Ryan Steel is an independent filmmaker and animator from Treaty 1 Territory (Winnipeg) interested in exploring the intersections of experimental, documentary, and fiction filmmaking. His work is informed by his DIY sensibilities and obsession with analog images.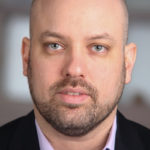 Tim Dotan earned his BFA with honours in film production at York University. He has written and directed several short films and a video art project. His recent short film Woodland focuses on depicting the interplay between a person's internal and external world. A short project he conceptualized and produced titled Try A Little Tenderness screened at over 30 festivals and won 5 awards. Tim is interested in exploring the connection between cinema and philosophy.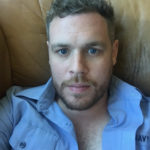 Walter Woodman is a filmmaker who is making films about computers and copyright. He is currently helping the internet write an autobiography about itself.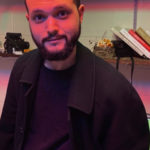 Born and raised in Toronto, Zachary Goldkind is a filmmaker, festival programmer and burgeoning scholar. He holds a BFA in Screenwriting and is pursuing his MFA with the intention of practicing experimental/narrative synthesizing. Structuralism, and its rhythmic tonality, influences this methodology most of all. Further, Zac's studies directs him down a trajectory of subjects including: Cultural Imperialism, Image Historicity, Aesthetic Theory, as well as Marxism—that's heterogeneous, materialist qualities allow for formalism to be a study not only of affect and semiotics, but systemics, too. Images excite him, his favourite colour is a hot pink, and he hopes to god that other people might be interested in all this, too.
Content for Tab 3
Aaron Tucker is poet and novelist, whose most recent collection, Catalogue d'oiseaux, is forthcoming from Bookhug Press (Toronto, Spring 2021). Currently, he is an Elia Scholar, a Doctoral Scholar in the VISTA Lab, and a 2020 SSHRC Joseph-Armand Bombardier recipient. His graduate work studies the cinema of facial recognition software, machine learning and artificial intelligence. In addition, he is a sessional instructor at Ryerson University, where he is a member of the Ryerson University Library Collaboratory, and a Research Fellow at the Ryerson Centre for Digital Humanities.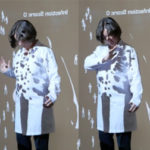 Alison Humphrey plays with story across the fields of drama, digital media, and education. After starting out as an intern at Marvel Comics, she produced one of the first ever online alternate reality games for Douglas Adams's Starship Titanic, initiated one of the earliest transmedia in-fiction blogs in a TV series, and co-created two interactive, live-animated theatre projects: Faster than Night (Toronto) and The Augmentalist (Silicon Valley). Her Vanier-CGS funded research explores how a science-fiction transmedia storyworld (shadowpox.org), co-created with theatre students on four continents, can empower youth civic engagement and public health problem-solving. The project premiered during the World Health Organization's 70th annual assembly in Geneva, Switzerland. Website: alisonhumphrey.com.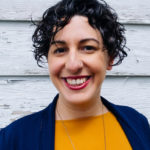 Claudia Sicondolfo's research interests include film festivals, screen publics, youth and digital media cultures, decolonizing research methodologies, and affect within the creative industries. Her Vanier-CGS funded doctoral research examines educational and community outreach strategies of various Canadian digital screen institutions, collectives, and film festivals. By focusing on digital and mobile technologies and pedagogical curation tactics, she interrogates contemporary engagement discourses involving identity-based communities, youth and emergent media artists. Claudia has published in Public Journal, Senses of Cinema and various book anthologies. She has worked intimately with educational communities across Canada and has published educational companion curriculum for interactive and traditional documentaries.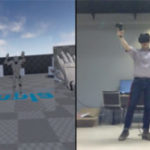 David Han is a media artist, scholar and educator whose work employs emerging technology to explore the boundaries between computation, cinema and new media. His current doctoral work examines the unique affordances of virtual reality (VR). Building upon research in media studies and cognitive science and inspired by early formalist experimentation in filmmaking, his research creation project aims to contribute to an understanding of the defining characteristics of this new medium and expand the range of possibilities for creative practice in VR.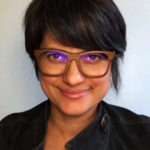 Debbie Ebanks Schlums is a multidisciplinary artist exploring themes of migration and anti-colonial actions through community engagement, materials, and conversation. She was a founding member of the Out of a War Zone and To Lemon Hill Collectives, both addressing the Syrian refugee crisis. Her doctoral research focuses on memory preservation methodologies of the Jamaican Diaspora through the co-creation of a community archive. She is a recipient of the Susan Crocker and John Hunkin Scholarship in the Fine Arts, Ontario Arts Council and Canada Council Visual Arts Grants, and is an Elizabeth Greenshields Foundation Fellow. Debbie studied Visual & Critical Studies and Fine Art at the California College of the Arts, has a Joint BA in Philosophy and Political Science from the University of Waterloo, and an MA in International Relations from the Graduate Institute of International Studies and Development in Switzerland. She was Co-Director of the Fabulous Festival of Fringe Film from 2016 to 2020 and Co-Producer of Saugeen Takes on Film.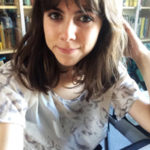 Emily Collins has a BA in Comparative Literature and Culture from the University of Western Ontario and an MA in Arts and Culture from Maastricht University in the Netherlands. More recently, she completed an MA in Cinema and Media Studies at York University. Her SSHRC-funded interdisciplinary Masters project examined the intersection of cinematic representations of space, place and landscape with gender and feminist film strategy within the films of Agnès Varda. Emily has worked across arts and culture institutions in local and international settings, including the Walter Phillips Gallery at the Banff Centre for Arts and Creativity; Festival Scope in Paris; VUCAVU in Toronto; and the Toronto International Film Festival. Her areas of interest include feminist film theory, sound studies, sound in film, women filmmakers, and film festivals. Her PhD dissertation is tentatively titled "Listening for Gender: Resistant Soundscapes in Contemporary Feminist Film."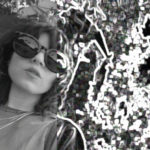 Federica Foglia is a transnational visual artist, editor and writer. She is interested in issues of immigration, displacement, assimilation, post-humanism and finding a visual language to represent these experiences. She holds a BA in Multimedia Languages and Computer Skills for humanities: History of Art, Theatre, and Cinema from the University of Naples L'Orientale and is currently attending York University to complete an MFA in Film. Her short films Exit/Entrance (2015) and Fantassút (2016) have screened and won awards at film festivals around the world, including Camerimage, Big Sky Documentary Film Festival, Toronto International Film Festival, Reykjavik International Film Festival and the Human Rights Watch Film Festival. Her latest short Mix, Wildflower Seeds (2017) had its world premiere at the Anthology Film Archives - New York. She recently received the RBC Arts Access Fund Award for newcomer artists in Canada and was awarded the Premio Mediterraneo in Italy.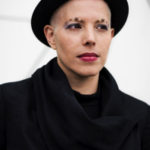 Galit Ariel is a TechnoFuturist, author and creative that gained a BA in Product Design from Central Saint Martin's College of Art & Design, an MA in Design Management & Innovation from Savannah College of Art & Design, and currently pursuing her PhD in Cinema and Media Studies focusing on Human-Computer interaction and Worldmaking with the use of emerging technologies. Galit explores the wild and imaginative side of immersive technologies and their impact on our cultures, behaviours and interactions. Galit is the founder of Future Memory Inc. futurememoryinc.com—a speculative design agency, a published author of 'Augmenting Alice—The Future of Identity, Experience and Reality' www.augmentingalice.com; a sought-after speaker featured at global conferences such as TED, The Next Web, SXSW, Fifteen Seconds, Slush Tokyo, FITC, The European Union, Bell Labs, and many more. She is also an RSA (Royal Society of Arts) fellow and several think tanks such as THE150 (that created the Copenhagen Catalog—150 principles for a new direction in tech).
George Turnbull is an award-winning stage and screen scholar and practitioner. He is currently appointed as the President of the Graduate Film Student Association at York for 2018–2019, and is Co-Founder and Vice-President of the York University Film Society. He is also the Audio-Visual Director at a local community organization. Prior to beginning his PhD at York, he completed his BA (Honours) and MA degrees in Film and Media Studies, summa cum laude. George began his studies in cinema and theatre at the Etobicoke School of the Arts (ESA) secondary school in Toronto. Growing up as a dedicated competitive dancer, it was at ESA that George discovered his interest and passion for dance films. He now writes and publishes in this field, primarily with The Dance Current. When George is not conducting research and writing, he can be found directing films and theatrical performances, choreographing and performing dances, helping with local film festivals, and teaching.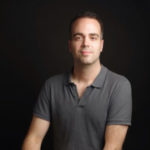 Justin Baillargeon is a VR/360 filmmaker, a SSHRC Doctoral Fellowship recipient and holds a B.A in Film Studies from Concordia University and a M.A. in Communication from the Université du Québec à Montréal. His doctoral research explores virtual reality, as well as 360 degrees curation and its distinct forms of spectatorship. He seeks to analyze spectator behavior and emotional involvement during various types of multi-sensory and embodied experiences whether seated, standing and room-scaled in different cultural contexts defined by commercial, educational and artistic objectives.
Kate Lawrie van de Ven research explores Toronto's many film festivals, their relationship to their urban communities and how different kinds of festival space impact understandings of Toronto as a particular kind of place: a festival city. Her broader interests include film cultures and curation; media literacy as a driver for social justice; and cinematic urbanism. She has published on spectacular representations of Paris and hotels and motels as cinematic purgatories as well as writing broadly for and about film festivals. She previously studied in the film departments at UCLA and Queen's University.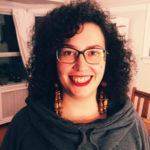 Lia Tarachansky is a Soviet-born Israeli journalist and filmmaker. Her award-winning films range in style from investigative to experimental and focus on marginalized communities in Israel and Palestine, their struggles for justice, and the ongoing anti-colonial fight for peace. She has worked for the BBC, The Guardian, TeleSUR, and The Real News and her work can be seen on Naretiv Productions (www.naretivproductions.com). In her PhD Tarachansky will be expanding on her documentary film work by examining the Colonial Gaze in cinema and in new media. She will be researching how indigenous communities in Canada/Turtle Island and in Israel/Palestine make visible spaces that are rendered invisible by colonialism. Alongside groups challenging invisibility of indigenous spaces, she will be co-creating Augmented Reality projects to 'return' villages, homes, and other sites, examining the impact of making virtually visible what is physically destroyed and whether that 'return' can challenge colonial collective denial.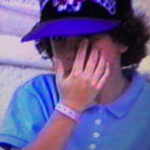 Marko Djurdjić currently has three degrees: a BA from McGill University, a BEd from OISE, and a MA from York University. He is currently working on his fourth. His research interests include media, education & pedagogy; teachers on film; social media and pop culture; "middle-brow" entertainment; punk and hip-hop in cinema; architecture in film; and the contemporary media and entertainment landscape during COVID-19. He has worked for festivals, private corporations, non-profits, cities, and schools. He's presented papers all over, and his next presentation (tentatively) will be at SCMS 2021, where he'll be reading a paper on screening practices, space-building, and self-regulatory behaviours involving elementary-aged day-camp campers. He just started another band (likely), and he's working on another paper (even more likely).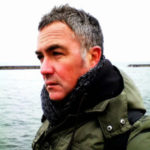 Michael Trommer is a Toronto-based producer, sound and multi-media artist; his experimental work has been focused primarily on psychogeographical and acoustemological explorations via the use of field recordings, infra- and ultrasound, as well as multi-channel installation and expanded video techniques. He has released material on a diverse roster of international labels and has performed and exhibited his sound, video and installation work throughout North America, Europe and Asia. He currently teaches at OCAD University in Toronto.
Michaela Pňačeková is an international XR artist, producer, a PhD student and ELIA scholar at York University. Her focus lies in the ways new media impact the real through interaction with algorithmic processes and artificial intelligence. Her first VR piece Symphony of Noise VR was exhibited at VRHam!, Reeperbahn Music Festival, IDFA Doc Lab Competition for Immersive Non-Fiction in Amsterdam 2019, LEV Madrid 2020, Geneva International Film Festival 2020. According to the Forbes Magazine, it was listed as one of the best XR installations of 2019. She has co-created an interactive predictive policing app Pre-Crime Calculator and produced three feature length documentaries (Border Cut, Waterproof, Scars) and two short fiction films. She is the German executive co-producer, of another mixed reality co-production Chomsky vs. Chomsky: First Encounter which premiered at Sundance Film Festival 2020. Member of the board of directors of Femme Futures Grant at Kaleidoscope, European Women's Association and Documentary Association of Europe.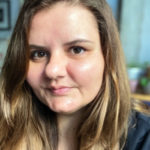 Slavica Ceperkovic is an artist and educator based in Toronto, Canada. Her contemporary art works have been shown in major museums including Palais de Tokyo, and Grand Palais in Paris. Her PhD research work is in volumetric video and virtual reality. Slavica holds a BFA in New Media from Ryerson University's School of Image Arts, a MFA from Le Fresnoy, Studio National des Arts Contemporains, and a MDes in Strategic Foresight and Innovation from OCAD University. Slavica currently teaches at Seneca College in the School of Media. (slavica.ca)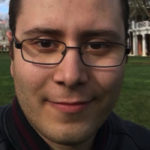 Theo Xenophontos holds a BA from the University of Toronto, having majored in both Cinema Studies and English, while minoring in History, and a MA in Cinema and Media Studies from York University. He has presented his work at conferences in Ottawa, Montreal, Albuquerque, and elsewhere. His current research is focused on creating a community-based audiovisual archive with members of the Cypriot Canadian diaspora. Beyond archives, his other areas of interest include film history, media archaeology, and experimental film & video.

Learn More
The Graduate Program in Film at York is an exciting environment to pursue innovative, socially engaging, career-ready education. Contact our Graduate Program Assistant to learn more.