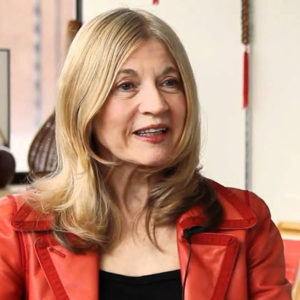 Gail Vanstone
Gail Vanstone
Gail Vanstone is the coordinator of the Humanities and Culture & Expression program at York University, Canada. She works at the intersection of feminist theory, new technology and women's documentary film production. She is the author of D is for Daring, a history of Studio D the feminist film unit at Canada's National Film Board; and, with Brian Winston and Wang Chi, The Act of Documenting. Her recently published essays include "'Scriptrix narrans': Digital Documentary Storytelling's Radical Potential" (2018) and "'I Wanted to Say How Beautiful We Are': Cultural Politics in Loretta Todd's Hands of History" (2014). She is a member of the Graduate Programs in Humanities and Interdisciplinary Studies.
Livy Visano
Dr. Visano is an award-winning teacher in the Department of Equity Studies (Human Rights and Equity Studies Program) specializing in critical human studies, critical criminology, critical legal studies and critical auto-ethnographies. He is currently working in the areas of Ontology and Critical Hermeneutics, Youth Criminality and Justice and The Differential Impact of Ideology on Identity as mediated by Institutions.

My current work extends my previous early analyses of law and culture by reassessing relevant legal theory (jurisprudence) and bringing new evidence to bear regarding the relationship of law and social justice. I argue that the ontological bases of Western "human rights), especially the foundation of twentieth-century patterns of equality are inimical to notions of individualized justice, let alone social justice. I have been examining the relationship between ideologies and identities as mediated by institutions. I have studied cultures in terms of the following empirical sites: a) multi cultures (race, ethnicity); b) subcultures (youth); c) occupational cultures (criminal justice system and education); and, d) dominant culture (media, pedagogy, law). My current inquiry (critical human rights), non-traditional intersectional approaches to conceptual critiques and critical analyses of substantive sites of oppression, seeks to make sense of the hitherto ignored relationship between law and social justice from various vantage points notably the pedagogy of praxis, dialectics of discipline and the primacy of peace.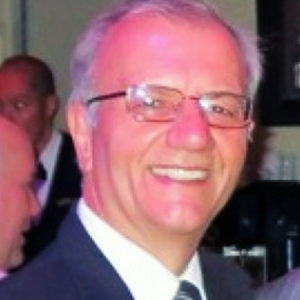 Livy Visano
Shafagh Hadavi
Shafagh Hadavi
Shafagh Hadavi is a pianist, composer, and visual artist based in Toronto. Her music has been featured in festivals, blogs, and radio stations across Europe, the US, and Canada, and also performed by Canadian artists. She has performed and collaborated with a number of musicians across different genres. Since 2014, she has worked with multicultural visual artists in Ontario on a project experimenting with the impact of music on visual arts. Her research spans across three disciplines: Music, Visual Arts, and Psychology with Professor Irene Markoff, Professor David Scott Armstrong, and Professor Joseph DeSouza.
VISUALEARS is an innovative interdisciplinary project, designed and curated by Shafagh Hadavi as the creative component of her Master's thesis which is supported in part by funding from the Social Sciences and Humanities Research Council of Canada. The project aims to explore music perception and cognition, as well as the experience of mood immersion through the visualization of music, a sonic, gestural phenomenon, by contemporary visual artists, and a consequent immersive experience of simultaneous music-listening and art-watching by a global, virtual audience.
Two different formats are presented in the virtual rooms of the VISUALEARS exhibition. One offers an immersive experience that includes both music and original works of visual art; the other, a non-immersive version, hosts only the visual works of art. She collaborated with 28 visual artists from around the world in response to 8 pieces of music ranging in styles and genres. The exhibition ran virtually through August and September 2021.
Shafagh is a recipient of the 2021 SSHRC grant.

Learn More
The Graduate Programme in Interdisciplinary Studies at York is an exciting environment to pursue innovative, socially engaging, career-ready education. Contact our Graduate Programme Administrator to learn more.