Holiday Message

For all the applicants who will be submitting their applications in December (or early January), please note that the University will be closed from Dec 23, 2022–January 3rd, 2023.

If you submit your application during that time, it will not be processed until the University re-opens, (and there will be a lot of applications coming in during that time for many departments). Admissions will process applications in the order in which you submit them. This will mean that if you submit your application late in the holiday break, it may be several working days before your application is up on the system.

If you want to continue to prepare for the admissions process during the holiday break, we would encourage you to work on preparing your documents, scanning all your transcripts into one document, working on your statement of interest, etc. so they can be uploaded as soon as your MyFile is created. You can also make sure your referees know that they will be getting an email request for a reference, (and they can prepare the letter ahead of time and then just cut and paste it into the e-form they are emailed.)

Please note: The deadline to apply is January 15th, however you will be able to upload documents for up to 2 weeks after the deadline as long as your application is in on time.
We will give you the tools to excel in your field with a strong foundation that comes from rigorous scholarship, the motivation that comes from an engaged mentor and the stability from solid academic and financial support.
Your Graduate Studies Advantages

Personal
The chance to engage with and learn from a community that is as passionate about your field as you are.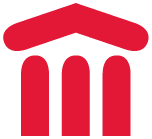 Career
People with graduate degrees have the lowest level of unemployment, the most stable employment rate, and the best employment prospects
Academic
The potential to contribute to scholarly dialogue and community building through attending conferences and publishing.

Learn More
The Graduate Program in Social & Political Thought at York is an exciting environment to pursue innovative, socially engaging, career-ready education. Contact our Graduate Program Assistant to learn more.