TORONTO, April 20, 2021 — With Earth Day 2021 on the horizon, York University researchers in the areas of environment and climate change are available to discuss the world's ecosystems, emerging green technologies and innovative thinking – the key elements of this year's theme, Restoring Our Earth.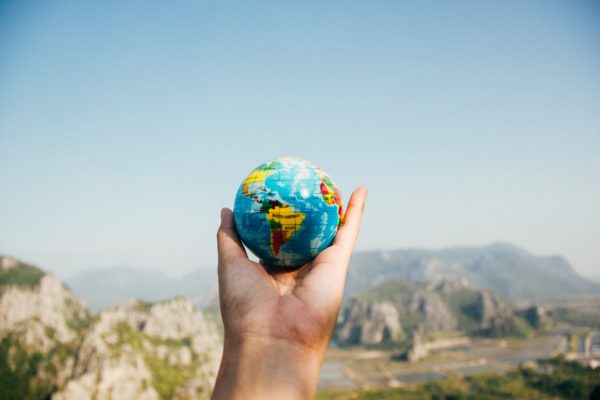 Kathy Young is a geography professor in the Faculty of Environmental and Urban Change and an Arctic hydrologist, who studies northern hydrology, microclimate, and the hydrology of extreme environments. She can talk about:
Northern wetlands, snow cover, and the effects of climate change and climate variability in the Canadian High Arctic
The impact of dust and volcanic ash on the hydrology of slopes and wetlands in Iceland
 Neil Tandon, assistant professor of atmospheric science at the Lassonde School of Engineering, studies climate dynamics. He uses a combination of models, observations, and mathematical analysis to investigate how motions in Earth's atmosphere and ocean influence climate.  He can speak to:
The processes driving long-term changes in temperature and precipitation
The processes driving long-term changes in extreme precipitation
The processes driving long-term changes in Arctic sea ice
Variability of the ocean circulation and its relationship to other aspects of climate change
 Tom McElroy is a professor in the Department of Earth & Space Science and Engineering at the Lassonde School of Engineering. He is a co-inventor of the Brewer Ozone Spectrophotometer and the UV Index, and can talk about:
Communicating Science
Ozone layer depletion
Ozone and climate change
 Eric B. Kennedy is assistant professor in the Faculty of Liberal Arts & Professional Studies and an expert in disaster and emergency management areas. He has done extensive field research on wildfire, and studies existing wildfire policy in Canada. He can discuss:
Climate change's impact on wildfire
Fire management and under climate stressors
Reform needed to fire management; challenges in learning to "live with" fire rather than just fight it
The provincial differences in fire management with conflicting pressures from the public, industry, and various levels of governments
Disaster and emergency policy that can make Canada and rest of the world safer
 Calvin Lakhan, a research associate and co-investigator of the Waste Wiki project in the Faculty of Environmental Studies and Urban Change, can discuss:
The grey area of going green and the dangers of green washing and misleading environmental claims
Poor recycling policy and environmental outcomes, including how recycling is now actually doing more harm than good, and is no longer sustainable given the current waste management systems
The socio-economic inequality that prevents poor and marginalized groups from participating in sustainable waste management practices
Gabrielle Slowey, associate professor in the Faculty of Liberal Arts & Professional Studies, and the director of Robarts Centre for Canadian Studies, is an expert in the politics of Indigenous peoples and the impact of unconventional resource extraction in Canada. She can speak to:
The political economy of land claims, treaties and self-government, especially in the Arctic and northern areas where resource extractions are prevalent
Indigenous rights in the contexts of climate change, environmental security, and community health
Laura Taylor, associate professor in the Faculty of Environmental and Urban Change, who teaches courses in environmental planning, urban and landscape ecology, and environmental design, is available to discuss:
Climate change and land-use planning
Environmental politics in urban and regional planning
Energy and emissions reductions
Toronto urban region as a microcosm of global issues related to environmental and urban change
Climate justice in planning, and resilience, for example, lessons learned from the 2014 floods in Burlington
York University is a modern, multi-campus, urban university located in Toronto, Ontario. Backed by a diverse group of students, faculty, staff, alumni and partners, we bring a uniquely global perspective to help solve societal challenges, drive positive change and prepare our students for success. York's fully bilingual Glendon Campus is home to Southern Ontario's Centre of Excellence for French Language and Bilingual Postsecondary Education. York's campuses in Costa Rica and India offer students exceptional transnational learning opportunities and innovative programs. Together, we can make things right for our communities, our planet, and our future. 
Media Contact:
Gloria Suhasini, York University Media Relations, 647.463.4354, suhasini@yorku.ca