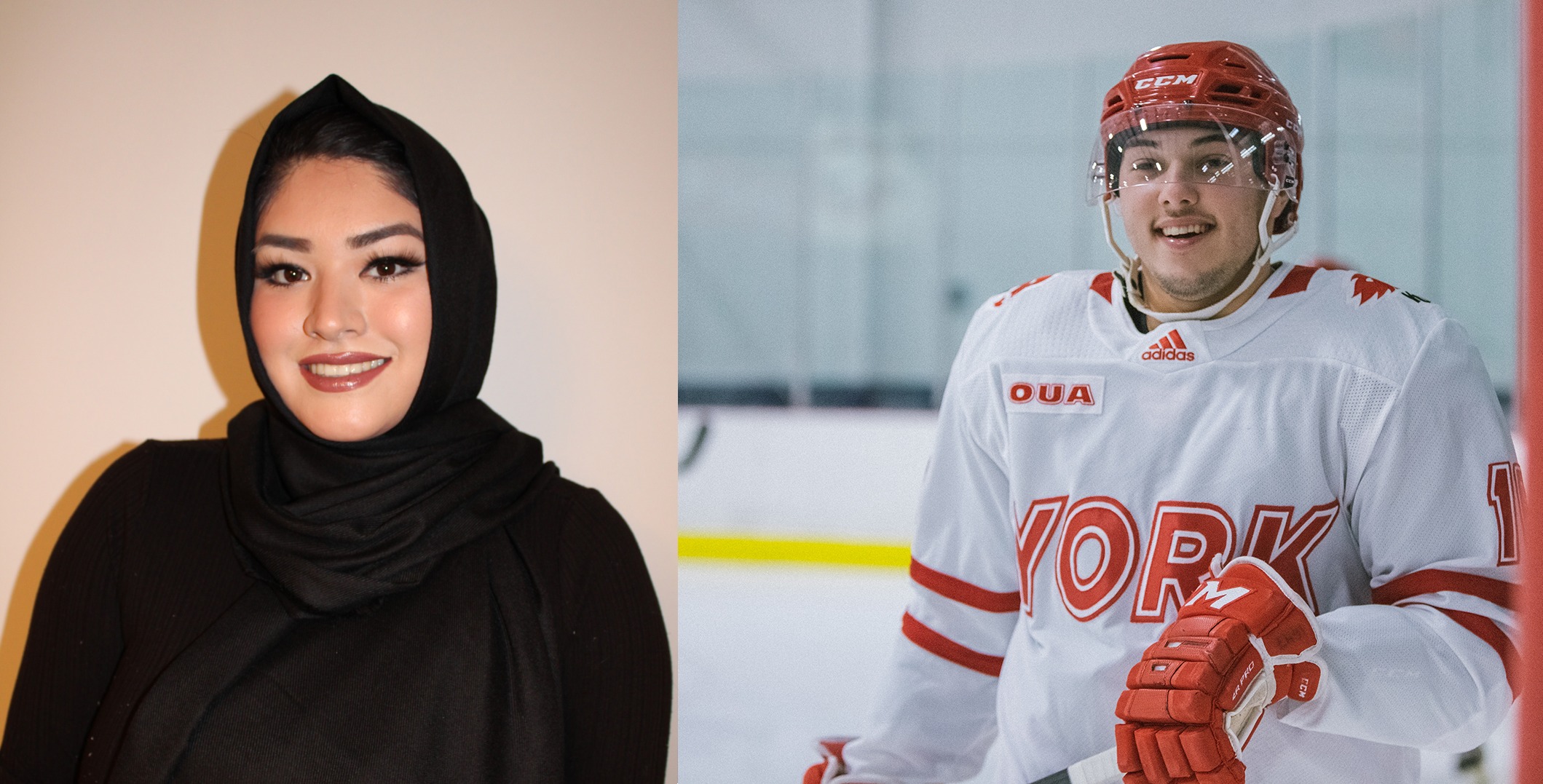 Home » Category Listing »
York U's Top 30 Under 30 graduates working together to tackle societal challenges and create positive change
As the child of parents whose life in war torn Afghanistan meant education was out of reach, Banin Abdul Khaliq was determined if she got the chance to go to university she would use the opportunity to make a difference in the world.
"My mother was pulled out of school at a very young age, elementary school, and my father didn't do more than high school in Afghanistan, so their education wasn't prioritized – it was a life of turbulence and war and violence," said Abdul Khaliq, 27, who moved to Canada with her mother when she was eight.
"For me, an education is a really big thing. It's not just to get a degree and go to work – it carries a lot more weight than that. When this opportunity arrived to pursue my education, I knew I couldn't take it lightly. It was something that I wanted to use to make positive change."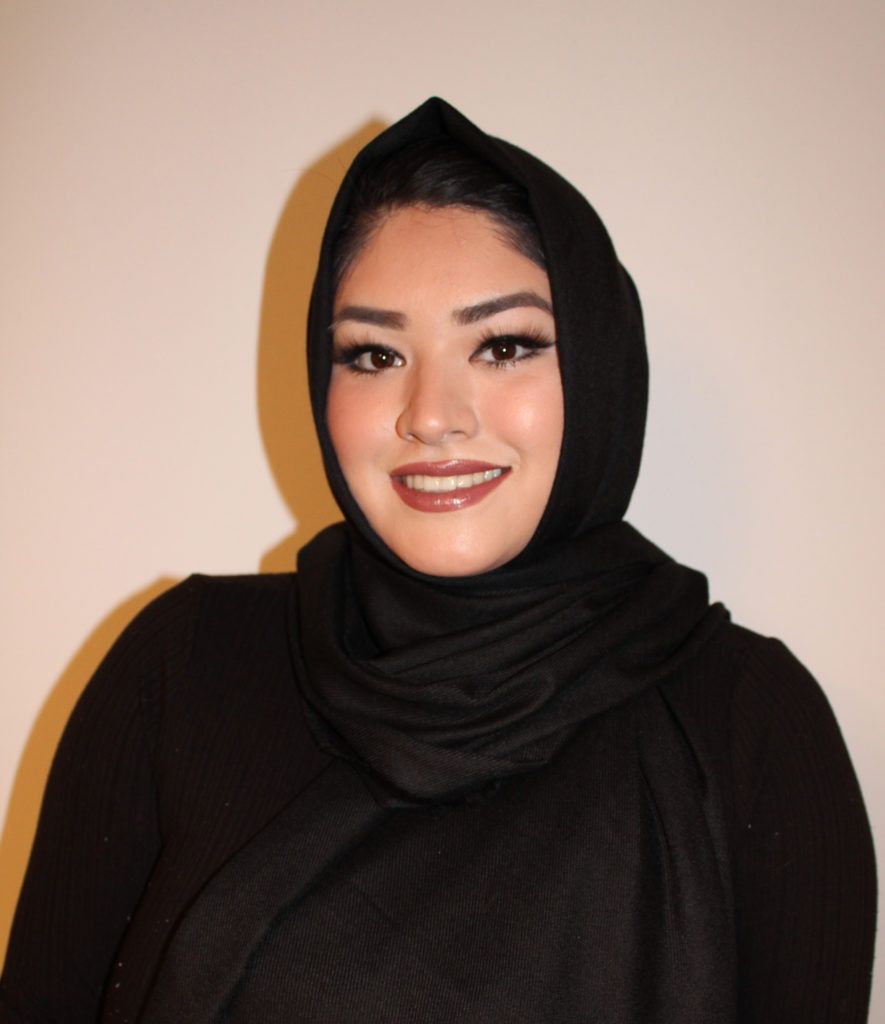 Today, Abdul Khaliq, who graduated from York with a psychology degree in 2016, is being recognized as one of York University's 2022 Top 30 Changemakers Under 30 for her work at the John Howard Society helping women who have been incarcerated reintegrate into society and her efforts to support the people of Afghanistan abroad and in Canada.
As a volunteer, she has advocated for action on the humanitarian crisis in Afghanistan as national outreach lead for the Canadian Campaign for Afghan Peace. She has lobbied Ottawa for humanitarian aid for Afghans now living under Taliban rule. She is providing mentorship to Afghan youth living in Canada, and she is spotlighting the work of Afghan writers and thinkers in the diaspora through her Afghan Rising Magazine.
It's the second year York has honoured 30 young graduates. Each one embodies the University's mission to create a community that works together to tackle the complex challenges in society. Each one is creating positive change in their own unique way.
Program coordinator Nicole Light says the Top 30 Under 30 initiative will live on in future years because there are so many inspiring York U graduates each year who deserve recognition.
"So many young graduates at York are doing so many amazing things to make the world a better place that it's difficult to narrow down our list each year to just 30," says Light, York's senior alumni engagement officer.
"It's so rewarding to know that as an institution we are playing a role in developing that kind of sense of purpose in the young people who come to York and that they are going out into the world and changing it for the better."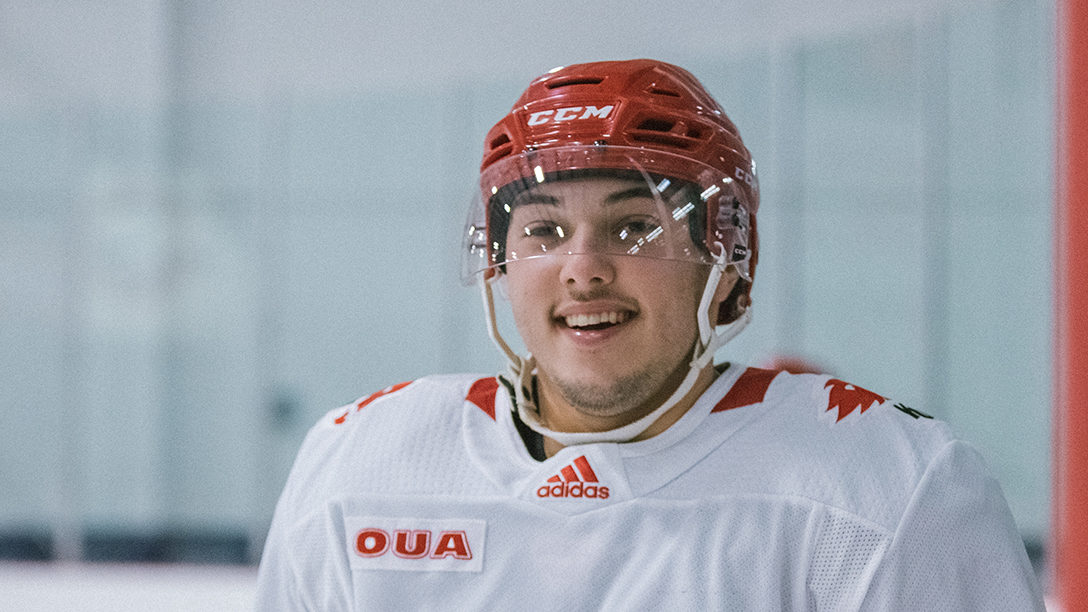 Kaleb Dahlgren, one of the survivors of the Humboldt Broncos junior hockey bus crash that killed 16 in 2018, says he has been motivated to help others since he was a young boy volunteering at a long-term care home. The tragedy reinforced his personal credo to always strive for good despite the emotional and physical injuries he sustained along with 12 others who lived. Creating positive change now partially serves as a tribute to the memory of those he lost.
"My intent is to make the world a better place," says Dahlgren, 24, who graduated from York with a Bachelor of Commerce last year. "Giving back fuels my soul. Helping others is what makes me feel fulfilled in life."
"The crash has further reinforced for me, that I need to continue what I'm doing and if I was the one to switch places with those who aren't here, how would I want them to live their life? I'd want them to pursue their passions and goals, take risks and make the most of life."
Before the accident, Dahlgren, who was diagnosed with type 1 diabetes at the age of four, founded Dahlgren's Diabeauties, which encourages other young diabetics around the world to reach their potential. His bestselling book, Crossroads: My Story of Tragedy and Resilience as a Humboldt Bronco, also sets an example of perseverance and hope, even in the face of enormous obstacles.
Today, Dahlgren has overcome a severe traumatic brain injury sustained in the collision to pursue his life-long dream of becoming a chiropractor. In May, he will have completed the first of four years of education toward that goal.
Abdul Khaliq says York U is a catalyst for community builders like her and Dahlgren.
"Everything I'm doing, whether it's work or volunteering I'm passionate about, that was really solidified at York University where we were encouraged to do more than what we did inside the classroom," she says. "When we were placed in the real world, I knew I had to pursue all these things and I knew I wanted to make some sort of change. Even if it was little, it didn't matter."
York's unique pairing of research and learning excellence with a deep commitment to inclusion, community engagement, and social and economic justice is the secret sauce in the University's ability to develop graduates who are catalysts for change, says Light.
Other young York U changemakers being recognized this year include:
An entrepreneur who is disrupting unethical and unsustainable practices of the fashion industry by creating biodegradable and carbon neutral textiles from food waste

A consultant for the UN World Food Programme who is helping to solve hunger issues globally, and

An MD/MBA candidate now at Yale University who drafted policy recommendations on mitigating inequities exacerbated by the pandemic for the U.S. Federal COVID-19 Health Equity Task Force.
The full list of honorees is available here.
Light encourages other recent grads to share their stories of how they are applying their knowledge to make things right when nominations open for the 2023 Top 30 Under 30 honours list next fall. Graduates can nominate themselves, or be nominated by others. The final list is chosen by students and other young alumni.