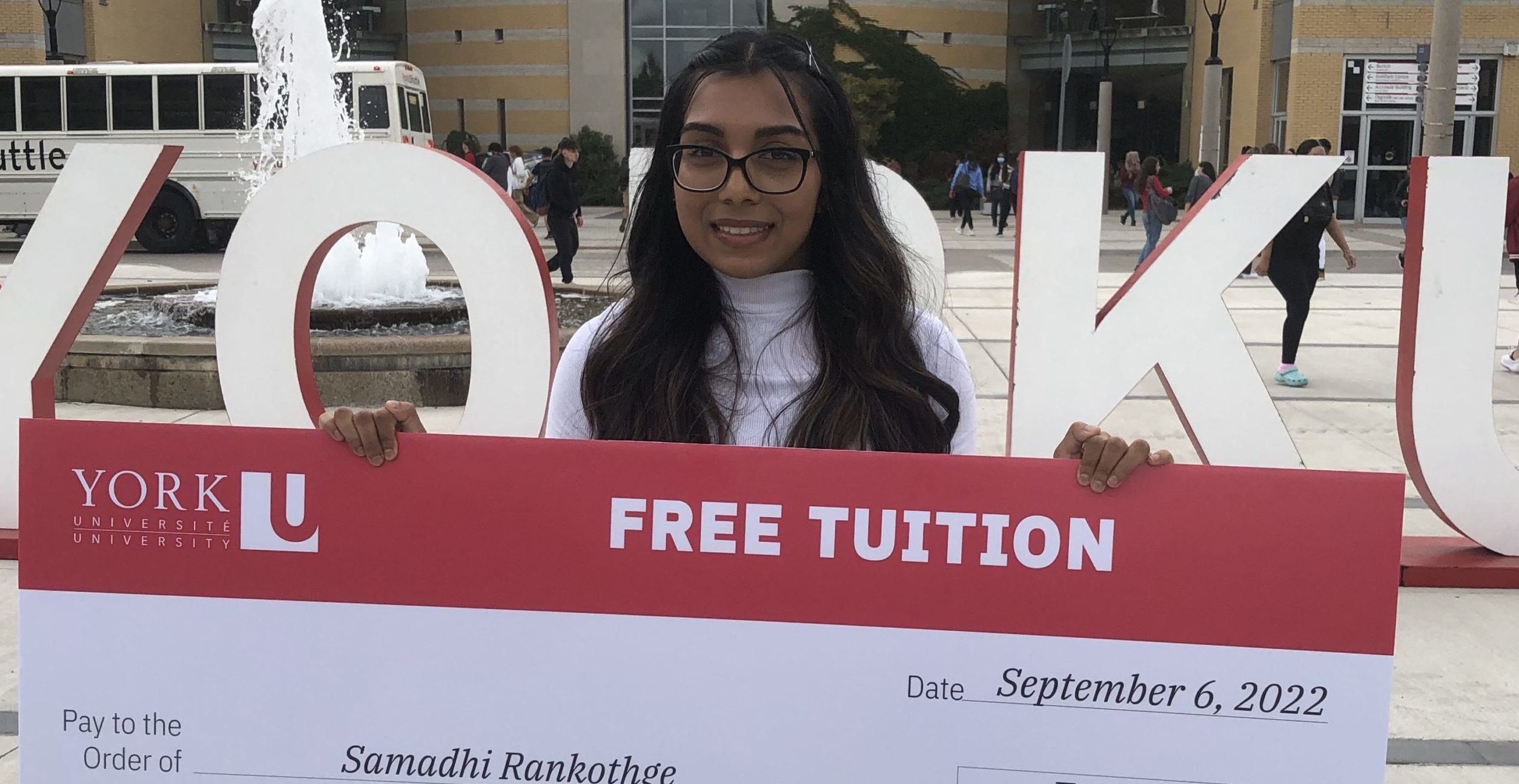 Home » Category Listing »
Etobicoke resident wins York University free tuition contest
Last week on impulse Samadhi Rankothge took a call from an unknown caller. To her surprise, it was not a persistent duct-cleaning company or another "CRA arrest warrant" scammer, but a York University representative calling to congratulate her on winning free tuition for the year.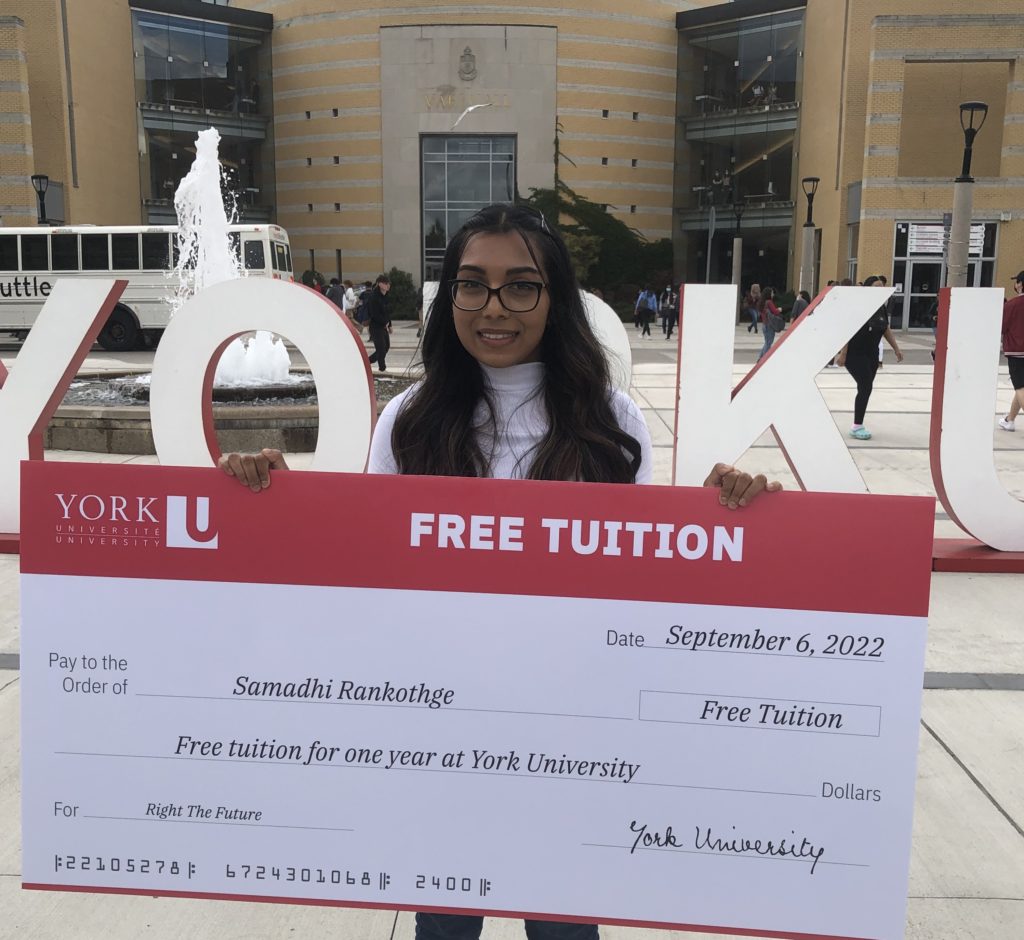 "I was so surprised by that call," says Rankothge, still reeling with excitement on winning this year's Right The Future free tuition contest — prize equivalent to a little more than $7,000 — that will help her to pursue the Health Studies program at York's Faculty of Health. "Having my tuition covered is one less thing I need to worry about, which allows me more time to focus on my classes and pursue my passions – both academic and nonacademic."
An Etobicoke resident, Rankothge chose York from among all the GTA universities offering similar programs. She cites the program's comprehensive approach to health, with an emphasis on tackling societal issues, and for the University's proximity to home. She is particularly excited about taking courses that focus on informatics, public policy, and management.
She returns to York's Keele Campus this fall, after having attended the summer term. The 21-year-old student transferred from Humber College, where she was enrolled in a nursing diploma program and had the opportunity to test out the career during her clinical placement having passed her licensing tests. Rankothge came to realize that a career in bedside care was not best suited for her. So she decided to make the education and career pathway move to broader health sciences discipline.
"The pandemic was a catalyst for me to change my career path and consider other sides of health care," she recalls, nothing she completed most of my nursing education during the COVID-19 pandemic. "Spending nearly two years amid the pandemic made me realize that time will pass by regardless of what I choose to do and that there is no time like the present to follow your passions. I was forced to do some much needed self-reflection on what my values are, and what I am most passionate about."
Rankothge wholly believes she is on the right track now.
"Having patient care education and experience is extremely beneficial in pursuing a career in health studies. This gives me insight on patient-provider dynamics as well as allows me to better understand and determine the needs of the health-care system." She adds, "Patient care skills are not only for working directly with patients but can be beneficial in any social interaction – allowing me the versatility to work in a clinical or non-clinical role."
Born to immigrant parents from Sri Lanka who have impressed upon her that education is an empowering tool to accomplish greater things in life, Rankothge feels very fortunate that York will also play an important role in her road to success through higher education.
"I want a good life for myself and my family, at the same time I hope to have a positive impact on the society I live in and serve as a heath care professional," says a high-spirited Rankothge .