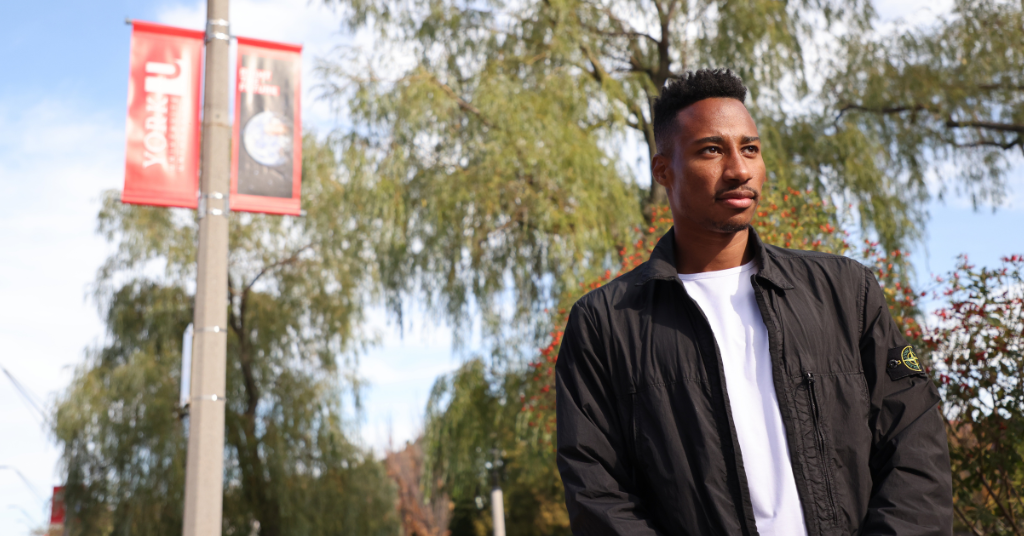 It's an amazing experience to return to York, and I'm just grateful for everything it's given me back and, you know, the memories I've been able to create, the friendships I have been able to create.
My experience at York University definitely helped shape my career in the way it helped me mature as an individual. I think it definitely helped me understand how important responsibility is. To make sure that you are meeting the standards you've set out for yourself.
I'm very excited to be able to represent Canada at a World Cup, and it's an experience of a lifetime and I'm just grateful to be a part of the historic team that's brought the country to the World Cup.
Mark-Anthony Kaye is a former York Lion soccer player and midfielder on the New England Revolution team. Mark-Anthony, born in Jamaica, recently represented Canada at the 2022 Fifa World Cup.