ISR has a full-time staff as well as faculty affiliates who hold academic appointments. The Institute draws other faculty at the University to act as collaborators and consultants for particular projects. In addition, the Institute employs over 100 professionally-trained interviewers on a part-time basis each year.
ISR offers an integrated approach to research planning, implementation and management. For each major study, a research team is assembled, matching the skills of staff with the needs of particular projects.
---
Management and Faculty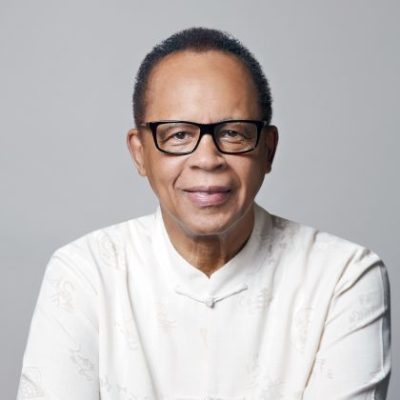 LORNE FOSTER, DIRECTOR
Lorne Foster is Professor of Public Policy and Administration. He has collaborated with communities and organizations in the not-for-profit, private and wider public sectors on various equity initiatives. He has also consulted extensively on anti-racism, human rights and equity issues with local and international governments. His books include Turnstile Immigration: Multiculturalism, Social Order and Social Justice in Canada (1998); Intercultural Relations (2002); Enhancing the Role of Municipalities against Racism and Discrimination (2010) Writing Justice: Voicing Issues in the Third Media (2011); Balancing Competing Human Rights Claims in a Diverse Society (2012); and Racial Profiling and Human Rights in Canada: The New Legal Landscape (2018). His current research focus is on human rights and public policy linkages in as they relate to the area of race and ethnicity.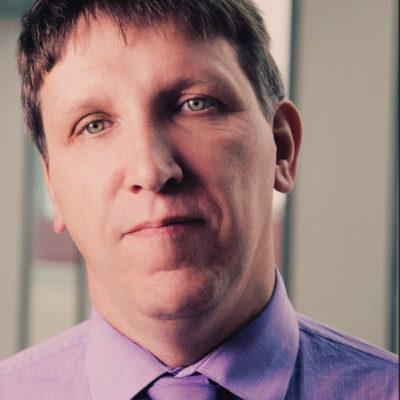 LES JACOBS, DIRECTOR, EMERITUS
Les Jacobs is Professor of Law & Society and Political Science. He is also Executive Director of the Canadian Forum on Civil Justice, the country's leading pan-Canadian think tank devoted to access to justice issues. He has held a range of distinguished visiting appointment at other universities including the Harvard Law School, Oxford Centre for Socio-Legal Studies, Law Commission of Canada, the University of California, Berkeley, University of Toronto, Emory University, and Waseda Law School in Tokyo. His many books include Rights and Deprivation (1993); The Democratic Politics of Vision (1997); Pursing Equal Opportunities (2004); Balancing Competing Human Rights in a Diverse Society (2012); Linking Global Trade and Human Rights: New Policy Space in Hard Economic Time (2014); and Privacy Rights in the Global Digital Economy: Everyday Legal Problems and Canadian Paths to Justice (2014). In 2013-2014, his survey research focused on two themes, legal problems in everyday life and growing economic inequality in Canada.
DAVID NORTHUP, DIRECTOR SURVEY RESEARCH, EMERITUS
David Northrup joined the Institute for Social Research at York University in 1980 and is Director of Survey Research, Emeritus. He was responsible for the implementation of major studies at ISR including the Canadian Election Studies. He co-authored the book Canadians and Their Pasts (2013) which reported on a national survey of Canadians. He was central to ISR's emergence as a leading survey provider on public health issues in Ontario in collaboration with the Centre for Addiction and Mental Health (CAMH), the Ontario Ministry of Health and Long Term Care and the Rapid Risk Factor Surveillance System (RRFSS). Mr. Northrup holds an MA and also taught survey research methods at York University.
RICHARD MYLES, ASSOCIATE DIRECTOR, DATA COLLECTION
Richard Myles is Associate Director of Data Collection. Rick first joined the Institute in 1986 as an interviewer and was appointed to the position of Telephone Lab Supervisor in 1987. In 1988 Rick left ISR to work as a buyer and quality inspector for a Montreal-based importing company and he worked onsite in over 10 countries in South East Asia. In 1989 Rick returned to the Institute and took over responsibility for the Institute's Computer Assisted Telephone Interviewing (CATI) programming. In addition to these duties, Rick is now responsible for supervising the data entry operations of the Institute and is the Institute's representative to the Computer Assisted Survey Methods Consortium at the University of California, Berkeley.
BRYN GREER-WOOTTEN, ASSOCIATE DIRECTOR AND ASSOCIATE COORDINATOR, STATISTICAL CONSULTING SERVICE
Bryn Greer-Wootten is Professor Emeritus in Environmental Studies and Professor Emeritus of Geography at York University. In 2002 he joined the consulting staff in the Statistical Consulting Service, where he is currently an Associate Coordinator, and in 2004 was appointed an Associate Director in the Institute for Social Research. Professor Greer-Wootten completed his PhD in Geography and Planning at McGill University in 1968. He has taught and carried out research in both quantitative and qualitative methodologies, with particular interests in all aspects of survey research, especially with respect to policy analysis in environmental and social policy areas. Current research projects include work on sustainability indicators, building on earlier ISR projects on perceived Quality of Life [social indicators], and how to incorporate such data into the policy formulation process, and theoretical studies of the relations between nature and society in environmental discourse.
BEN SAND, ACADEMIC DIRECTOR, YORK RDC
Ben Sand is an Associate Professor of Economics at York University. His research interests are primarily in Labour Economics. Particular topics of interest include the determinants of wage and employment, inequality, and occupation structure. Professor Sand received his PhD in Economics from the University of British Columbia. He joined York University in 2011 and previously held an Assistant Professor position at Copenhagen Business School.
---
Professional Staff
GREG HANSON, SYSTEMS MAINTENANCE AND COMPUTER SURVEYS
Greg Hanson joined ISR in 1991 as a Technical Consultant. Greg holds an MA in Geography from the University of Windsor. Prior to joining the Institute, he was a Research Assistant with the ARA Group in Toronto and a Project Manager at the Data Bank Research Group at the University of Windsor. Greg implements web-based surveys, maintains web-based services, provides technical support, programs CASES instruments, and manages select projects.
LILY LI, CATI CONSULTANT
Lily Li received her Master of Environmental Studies degree in 1999 in a joint program in Geography through the University of Waterloo and Wilfrid Laurier University. After graduation, Ms. Li worked as a Computer Assisted Telephone Interviewing (CATI) coder and statistical analyst at Pollara, Inc. Since joining the Institute in the spring of 2002 as a CATI programmer, Ms. Li has worked on many components of the data collection process, from questionnaire programming and testing, sample setup, maintaining field statistics, to data cleaning and file preparation. She is also responsible for the setup and maintenance of mail-out survey databases.
HUGH MCCAGUE, DATA ANALYST AND STATISTICAL CONSULTANT
Hugh McCague completed a BMath (Honours) in Statistics at the University of Waterloo, and an MA in Statistics and a PhD in Environmental Studies both at York University. He has worked as a statistician in both private and public sectors. He is a Data Analyst at the Institute for Social Research, and a consultant and instructor in ISR's Statistical Consulting Service. His work, research and publications concentrate on applications of mathematics and statistics in health and environmental studies, including the use of data at the Statistics Canada Research Data Centre at York University, as well as the on-going public health surveys of the Institute. He is the Secretary of the Southern Ontario Regional Association of the Statistical Society of Canada and the Southern Ontario Chapter of the American Statistical Association.
LIZA MERCIER, PROJECT MANAGER
Liza Mercier joined ISR in 2002 as Project Manager. She has a BSc in Health Studies from the University of Waterloo and a background in public health and academic based research. Liza provides project management on many of the Institute's health related telephone surveys such as the Rapid Risk Factor Surveillance System (RRFSS) and the CAMH Monitor. She also routinely works with York University faculty and administration to support data collection related to quality assurance as well as the evaluation of various University initiatives.
MIRKA ONDRACK, STATISTICAL CONSULTANT
Mirka Ondrack received her Masters degree in Physics from Masaryk University in the Czech Republic and spent two years studying Industrial Engineering at the University of Toronto. She has held the position of Programmer/Analyst at ISR since 1971. Ms. Ondrack is currently a consultant with the Statistical Consulting Service and also does custom programming and data analysis. She has been teaching courses on SAS and SPSS since 1981.
STELLA PARK, PROJECT MANAGER
Stella Park joined ISR in 2014 as a Project Manager. She has over 10 years of experience in conducting both quantitative and qualitative research projects at the local, provincial, and international levels on a diverse range of topics, including health, education, employment, and non-profit sector. Her work has been published in the Canadian Review of Social Policy, Canadian Journal on Aging, University of Toronto's Mowat Centre Research Reports, and Toronto Immigrant Employment Data Initiatives (TIEDI)'s Analytical Reports. Stella holds an MA in Sociology from the University of Toronto. At ISR, she is currently managing CAMH's Ontario Student Drug Use and Health Survey, the Second-generation Employment survey, and the YouthREX qualitative project. Stella also teaches NVivo (Qualitative Research Method) course at ISR.
MARIA SORGINI, BUDGET CO-ORDINATOR
Maria Sorgini joined ISR in August 2019 as a Budget Officer. She came to this department with over 15 years of Accounting experience. Here at ISR, Maria monitors budgets for ongoing survey projects and updates Project Managers about potential problems. She is the key resource and contact person for budget related issues between ISR and other university departments and facilities including the office of the Vice-President Research & Innovation and Finance Divisions.
---
Data Collection Staff
BILL CAMPBELL, SUPERVISOR
Bill Campbell joined ISR in 2000 as an Interviewer. He was later promoted to the position of Monitor and then Supervisor. His work experience includes working in call centres in the Toronto area, including BBM Bureau of Measurement and CMR. He also has worked in Data Coding and Data Entry at Gallup Poll Canada and at Decima Research. Mr. Campbell has a BA degree in Science and Technology Studies from York University.
DAVID LAW, SENIOR SUPERVISOR
David Law joined ISR as a Senior Supervisor in September 2002. He has an Honours BA in Political Science from York University. Mr. Law's background is in Market Research and various forms of telephone marketing. In the late 1980s, he worked for Decima Research as a Team Leader, where his interests in research first began. Prior to joining ISR, Mr. Law worked as a Call Centre Supervisor with Consumer Contact for four years.
SHANON LI, MANAGER, TELEPHONE DATA COLLECTION & STAFF SCHEDULER
Shanon Li has been at ISR since 2004. As a Manager of Data Collection, Shanon is fluently bilingual and at ISR is responsible for ensuring the French versions of data collection instruments, training materials and telephone research interviewer instructions are consistent with the original English versions. She also monitors telephone surveys conducted by French-speaking telephone interviewers to ensure established protocols are followed. Ms. Li also schedules interviewing staff and ensures that a well-trained bilingual interviewer is available and supervised on all shifts.
BETTY TAI, DATA COLLECTION ADMINISTRATIVE ASSISTANT
Betty Tai has been working at ISR since 2007. She assists in the processing of bi-weekly payroll of 150 part-time interviewers at ISR. She also assists in organizing ISR's short courses which are held three times a year (Fall, Winter, and Summer).