The Institute for Social Research undertakes research that engages interdisciplinary social issues through research methodologies that involve survey, quantitative and mixed methods research. It also provides research services within York University for students, faculty and senior administrators that supports these research methodologies and undertakes studies of the university community.
The primary aim of ISR is to conduct, support and disseminate social research using surveys and focus groups with a particular focus on social problems, population and public health, mental health, public affairs, and the York University community.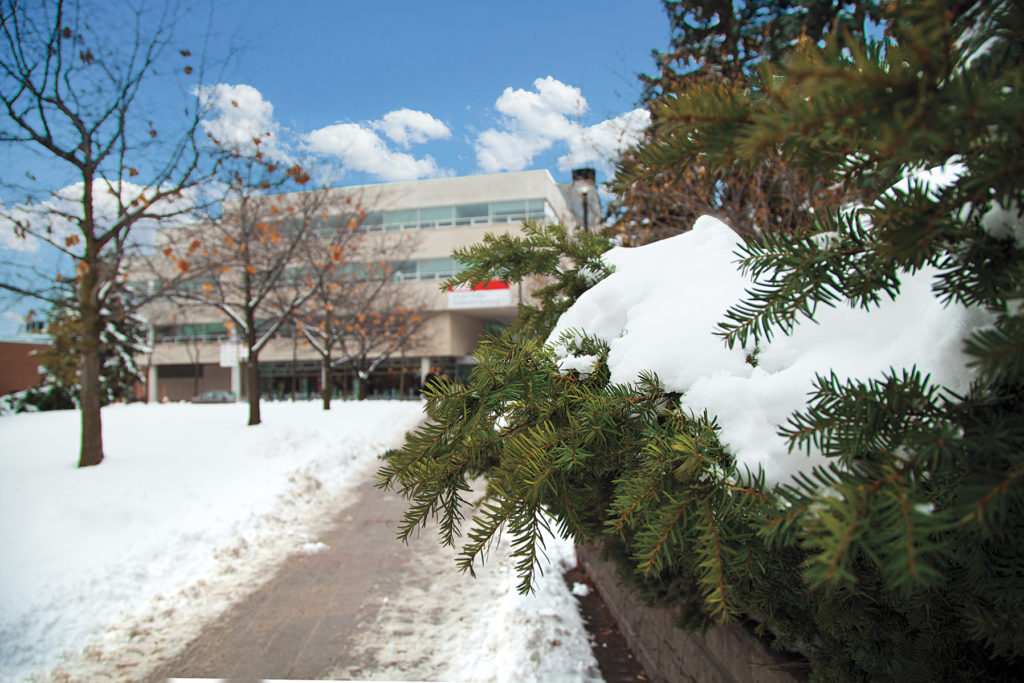 Survey Research
ISR strives for excellence in the design and execution of survey research. We have a particular interest in medium- and large-scale projects requiring expertise in sampling, questionnaire design, and data collection for repeated cross-sectional and longitudinal surveys.
We also have considerable experience in survey experimentation, in which the content and/or order of questions is varied systematically to gain methodological insights. ISR collects high quality, timely data with good response rates for a reasonable fee.
We offer survey research services using various methods of data collection:
TELEPHONE SURVEYS
For telephone surveys, ISR selects respondents by random digit dialing (RDD), followed by a random selection of respondents within households.
To maximize response rates and sample representativeness, our usual practice is to make at least 12 attempts to reach a household, on varying days of the week and times of the day.
Telephone surveys are conducted from our centralized Computer Assisted Telephone Interviewing (CATI) laboratory with 75 workstations. To ensure the quality of the data, supervisors monitor interviews in progress.
MAIL SURVEYS
For survey populations with known addresses, mail surveys offer an attractive, low cost means to gather data from well-defined populations. We have surveyed physicians, nurses, lawyers, students and voluntary organization members.
Critical to mail survey quality are carefully crafted invitations to participate and repeated strategically spaced efforts to reach respondents.
WEB SURVEYS
Increasingly, web surveys are an alternative or supplement to other methods of data collection. Web surveys are hosted on dedicated, secure, in-house servers.
Our web surveys employ carefully timed, repeated appeals to maximize response.
Textual responses are captured directly, saving transcription costs.
Data Management & Analytics
Data security and protecting respondent confidentiality are part of the training for all ISR interviewers. Interviewers also sign confidentiality forms. At the start of an interview, interviewers read our ethics statement to respondents and this is a constant reminder of the importance of protecting respondent confidentiality. Interviewers would be dismissed for a breach of respondent confidentiality.
The Institute's servers are locked in a windowless interior room within the locked ISR suite. There is only one entrance to the server room, each server is protected by an uninterruptible power supply with its own additional battery pack, and its location was planned so that the entrance way could be continually monitored via CCTV. The servers are not Windows servers which reduces the likelihood of a virus infecting the servers or a hacker gaining access to the servers. Additionally the servers do not run the IP protocol and are filtered at the switch to ensure they are not "visible" outside of ISR. A redundant server located in a second locked room mirrors the primary server protecting against a catastrophic hardware failure. Full backup tapes are run nightly and on a weekly basis a complete backup tape is moved off the site by a senior manager. ISR protocol demands that the server room stays locked at all times and key-entry access is limited to four authorized senior staff members only – no one else is permitted in the server room, including caretaking staff.
To ensure maximum data security and confidentiality, the CATI system used to conduct interviews is a DOS-based computer and the USB and CD/DVD drives are inoperable. These interviewer workstations have no internet connection and can only access ISR's dedicated data collection servers. Portable electronic devices, such as cell phones, "smartphones" and iPods are not permitted in the telephone labs – a common sense security measure strictly enforced at ISR.
ISR provides data entry services with quality control to ensure accuracy. Data management services are also provided including the creation of data files in various formats (e.g., SPSS, Stata, SAS), the checking and derivation of variables, and the merging of data files.
ISR provides data analytics services from research design, survey sampling through to weighting, analysis and the interpretation of results. A wide range of statistical methods are regularly applied involving complex samples, and cross-sectional and longitudinal data.
Qualitative Research
We use qualitative methods in survey design and for stand-alone projects. In addition to forming the base for qualitative studies of many types, focus groups are used to explore new issues or topics which are poorly understood and are a useful starting point for questionnaire design. As a tool to identify needs, to discover what people think when they make decisions, and to help understand why people think the way they do, focus groups are also useful in program and policy evaluation in all types of organizations.
Cognitive testing for questionnaire design utilizes think aloud interviews in which respondents are asked to describe what goes through their minds as they answer survey questions. Recordings or transcriptions of their accounts are used to assess and improve survey questions.
ISR also offers a number of short qualitative research methods courses, such as:
Qualitative Research Methods
Interpreting and Reporting Qualitative Data: An Overview
Conducting Focus Groups for Social Research
Using Computers in Qualitative Analysis: An NVivo 12 Workshop
ISR can also provide assistance to faculty members at various stages of their qualitative research process, including assisting with overall qualitative research design, assisting with in-depth questionnaire design, conducting in-depth interviews (telephone or in-person), interview transcription, NVivo data analysis, and/or writing summary reports. In the past, ISR has assisted faculty members with the completion of various large scale SSHRC-funded projects, including, the Canadians and the Past Project (2013), and Ministry of Ontario funded project, the YouthRex (2015, 2020) project. In addition, ISR research team conducts focus groups for York University's annual Cyclical Program reviews, and for special-topic projects, such as for York's Office of the Vice Provost Academic Working Group on Accommodations for Students with Disabilities.
For more information about Qualitative Research services at ISR, please contact Stella Park, Project Manager, E-mail: pstella@yorku.ca).For more information about purchasing NVivo software through York University student licence, please contact York's UIT Service, http://student.computing.yorku.ca/nvivo-windows-for-graduate-students/
Statistical Consulting
ISR's Statistical Consulting Service (SCS), made up of faculty members, graduate students and ISR staff, provides consultation on a broad range of problems in data analysis, research design and statistical computing, concentrating primarily on social science research. Consultation is without charge to the York community and on a fee-for service basis outside York.
Three times a year, the Statistical Consulting Service offers short courses on various aspects of statistics and statistical computing. Topics of recent courses include structural equation models (SEMs), visual methods for statistical data analysis, longitudinal and hierarchical data analysis, accessing Statistics Canada data, and the R statistical computing environment. SCS regularly teaches introductions to the SPSS and SAS packages.
SCS also presents a bi-monthly seminar on a different statistical topic every year and sponsors occasional speakers.
For consultation appointments and information about SCS, click here.
Short Courses
Statistical Consulting Service (SCS) offers short courses each term on various aspects of statistics and statistical computing, including regular introductions to the SPSS statistical package and the R programming language. Recent course offerings have addressed factor analysis, structural equation modeling, graphical methods for categorical data, and mixed models.
The Statistical Consulting Service maintains a regular schedule of office hours during the academic year. The Service primarily serves the York University community; for others, consultation is available on a fee-for-service basis. Please go to the Institute's SCS website to make appointments online with SCS consultants.
---
Check this website for upcoming short courses
---