Opportunity awaits in our multi-campus network
Since 1959, York University's reputation for breaking traditional boundaries has gone beyond just its academic programming and has taken shape in its dynamic and growing physical footprint. Spanning across the Greater Toronto Area (GTA) and the world, our interconnected network of core campuses and satellite locations invites students, faculty, staff, partners and the greater community alike to a welcoming and diverse community unlike any other while ensuring a high-quality York education is within reach no matter where our students may be located.
Keele Campus is a thriving community hub located along Toronto's north end with access to important economic and cultural centres throughout the GTA. Home to eleven unique Faculties and state-of-the-art academic, arts, technology and athletic facilities, Keele Campus provides a vibrant, large-scale campus experience for more than 54,000 students – along with faculty, staff, partners and the surrounding community – with unparalleled opportunities to learn and develop while exploring new ideas, gaining hands-on experience, and participating in events, initiatives and projects.
At Glendon Campus, York's historic first home, a focus on bilingual and trilingual programming that reflects Canada's cultural diversity takes centre stage in an intimate and picturesque urban campus in midtown Toronto. The warm environment hosts small classes that foster powerful connections between students, faculty, staff and the community. At the same time, flexible learning pathways and an international approach pave the way for graduates to make an impact on a distinctly global scale.
The latest addition to our campus network, the state-of-the-art Markham Campus will drive technology, entrepreneurship and innovation across all areas of knowledge and society. Opening in Spring 2024, this campus will be embedded in the heart of one of Canada's most diverse urban communities with academic programs and research reflecting the local economy and a one-of-a-kind environment where students can interact directly with employers, start-up companies and community partners from across York Region.
The expansive York community also extends beyond borders with a collection of satellite locations. These include: the 414-acre Las Nubes EcoCampus in southern Costa Rica, a landmark conversation project supporting the protection of biological, ecological and social values; the Schulich School of Business's high-tech Hyderabad campus in India; and several other locations, including the Osgoode Professional Development Centre in downtown Toronto, the TD Community Engagement Centre and Innovation York at IBM's Markham Headquarters. Together, the campuses and satellite locations that make up this multicampus network – along with the extensive collaboration and connection between them – serve as the foundation for a uniquely integrated York community equipped and poised to create positive change for future generations.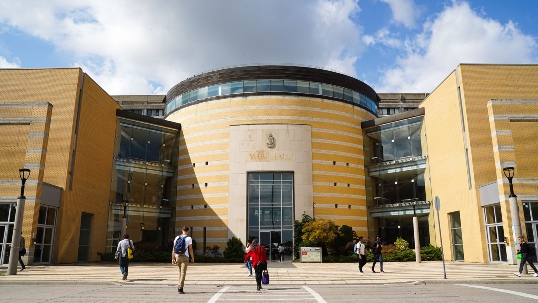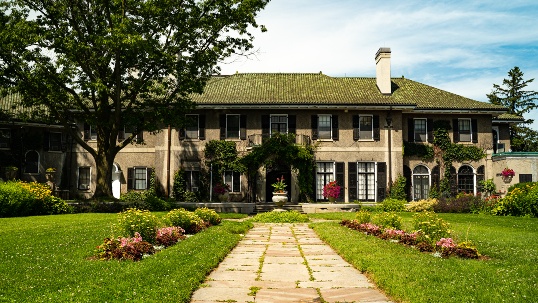 Markham Campus
(Welcoming students fall 2024)