TiF Reads: Three Books to Inspire
Congratulations to Nidhi Sachdeva and her pick, How Learning Happens, which emerged the victor after our three contenders went head-to-head at TiF Reads during this year's Teaching in Focus Conference!
In this blog post, we introduce you to three great books about teaching and learning, and the three York faculty members who champion them.
Nidhi Sachdeva, Contract Faculty, Department of Languages, Literatures and Linguistics champions How Learning Happens: Seminal Works in Educational Psychology and What They Mean in Practice by Kirschner & Hendrick (Routledge, 2020).
The book presents 28 seminal works (I prefer the word 'giants') from Educational Research and their findings on how we learn and what we as educators need to know to design effective instruction. The research described in this book is supported by overwhelmingly large bodies of evidence. Think of this book as a simplified, easy-to-use roadmap of the MOST IMPORTANT research on how learning happens, the implications and how it can be used in one's teaching practice. We are talking about foundational theories of instruction like the cognitive load theory, dual coding theory, differences between novices and experts, to name a few. The structure of this book and each chapter within is very unique. Each chapter:
reviews one seminal work that is at the basis of the topic,
explains why you should read this article,
provides an abstract of the article,
summarizes the article in simple language,
discusses implications for educational practice,
offers ideas on how to use the work in your teaching, and,
concludes with key take-aways – a very practical approach.
This text is a must read for every educator.
I chose this book to champion at this year's TiF Reads because the gap between educational research and classroom practice is a wide one and this book, published in 2020, has the potential to bring the two (research and practice) closer. And let's also face it – research papers are not the easiest (or for that matter most enjoyable) text to read and comprehend, especially when educators are often busy and overwhelmed with lesson planning, teaching and grading. Despite all this though, the importance and role of research in designing instruction can't be overstated. This book offers a way for us educators to engage with 28 key educational research articles in a language that makes sense for classroom practice. It offers a perfect foundation for anyone to be more aware of what it means to design evidence-informed instruction for long-term learning and retention. In my opinion, knowing how (i.e., instruction) to teach is equally important as what (i.e., content/knowledge) to teach. Educators know what they need to teach but the 'how' may or may not be there. Kirschner and Hendrick wrote How Learning Happens to fill this gap for us.
Nidhi has created five short videos summarizing some of the key concepts from this book. You can view them via YouTube here.
Tamara Kelly, Professor of Biology, Teaching Stream champions Inclusive Teaching: Strategies for Promoting Equity in the College Classroom by Hogan & Sathy (2022).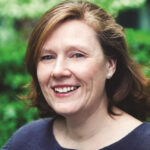 Inclusive Teaching: Strategies for Promoting Equity in the College Classroom is a book to help instructors make their classrooms more inclusive – that is to introduce them to teaching strategies that make their courses more accessible and equitable by addressing privilege and implicit bias and ultimately allow more voices in a class. The authors, Dr. Kelly Hogan (Biology) and Dr. Viji Sathy (Psychology), are the creators of the popular InclusifiED workshops and have captured much of the wisdom of their workshops in this book. Inclusive Teaching is also the story of the authors' ongoing journeys to cultivating a more inclusive teaching environment in their own classes, and through examples point to the value of teaching community in supporting instructor development.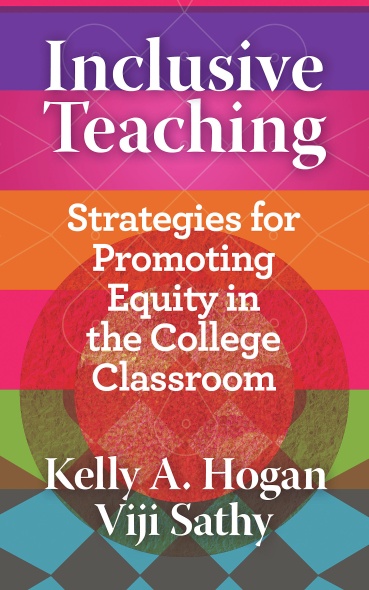 Broken up into seven easy-to-navigate chapters that build on each other, Inclusive Teaching is an engaging read that provides strategies at all stages of a course—from the course design process to end-of-term wrap up and self-reflection—to make your course more inclusive. Although it focuses on the practical aspects, there is still enough context, review of previous work and theory that it is a great starting point for people unfamiliar with the subject. Chapters are organized into logical subsections and each chapter includes a summary of the main points covered in the chapter, a go-to resource that you can return to again and again. This book is rich with tips and examples, so it might be easy to feel overwhelmed, but don't mistake this for a laundry list to check off. Instead, use the guidelines, such as increased course structure and aiming to weave inclusive practices throughout your course to set the foundation for your course and treat this book and its recommendations like a choose your own adventure in teaching using equitable practices.
Scott McLaren, Graduate Faculty and Associate Librarian champions The Slow Professor: Challenging the Culture of Speed in the Academy by Berg & Seeber (UTP, 2016).
Imagine you're having someone special over for dinner. You want everything to be perfect. You clean the house. You set the table with your best plates and silverware. You light candles. And you put on some soft music. And then you pop the two entrees into the microwave. What's wrong with this picture?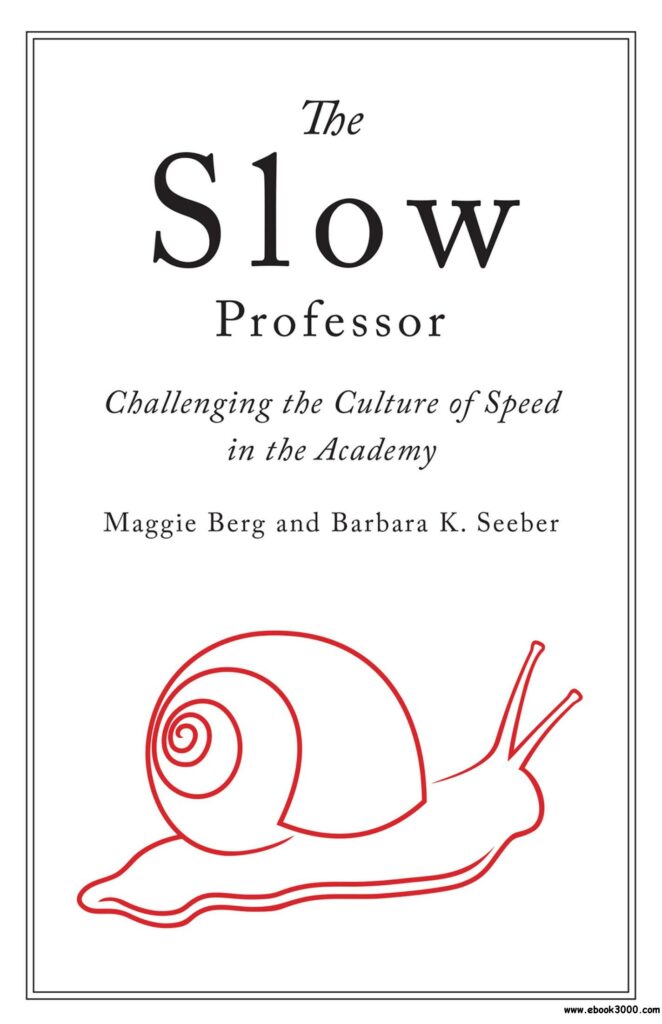 This little scenario foregrounds the central organizing metaphor at the heart of The Slow Professor: Challenging the Culture of Speed in the Academy by Maggie Berg and Barbara K. Seeber. Just like rushed microwave meals, life in the modern university is largely driven by institutional imperatives that seem to value nothing quite as much as speed, efficiency, and measurable outputs. Reflection, substance, purposefulness, and even the discipline of intensive reading itself have all fallen to the wayside in our rush to produce.
Drawing inspiration from the slow food movement, Berg and Seeber advocate for a renewed academic life that values depth, connection, and contemplation, just like a carefully crafted home-cooked meal. They highlight the importance of taking time to know students and to savor the intellectual feast of teaching and learning. Throughout the book, the authors offer practical strategies for adopting slower and more mindful approaches in the classroom. It's a must-read for educators seeking to enhance their pedagogy, arguing persuasively that the best teaching, like the best meals, cannot be rushed. Want to resist the microwave culture of academia? Let this book help you recover your enthusiasm for an invigorated academic and teaching life leavened by reflection, care, and intentionality.