The Office of Institutional Events was established in November 2021 and is part of the Division of the President. The team is responsible for organizing high-profile and impactful institutional events that celebrate key University milestones and achievements to enhance the University's reputation.
OUR MISSION
To create collaborative, innovative, and impactful high-profile events that enhance the institutional reputation; advance the priorities of York University, and act as a planning resource to the university community.
TEAM VALUES
Impact
Innovation
Responsive
Professionalism
Collaboration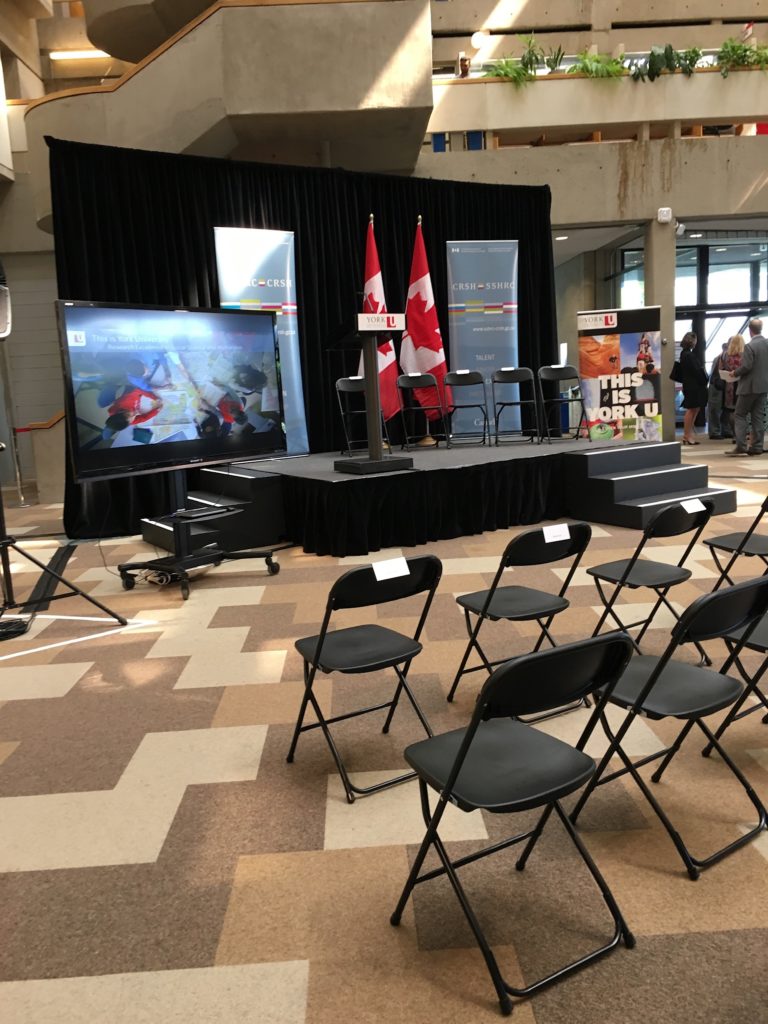 The portfolio of the Office of Institutional Events includes, but is not limited to, the following:
Circle of Scholars' Reception
Government Announcements
Community Events
Infrastructure Events (Groundbreakings and Building Openings)
Long Service Employee Recognition Reception
Hail and Farewell Celebration
Presidential Town Halls and Community Conversations
President's Staff Recognition Awards
University Retirees Celebration
Varsity Athlete Lunches
Board of Governors Celebrations
Spirit Day Celebrations
Events hosted by Vice-Presidents
Institutional Observances
Please visit our What We Do page for more info.
If you are planning an event, please let us know by completing this form: York University Event Information
---

Need Help?
Contacts us for support and to answer questions about your event.
---