The Office of Institutional Events assists in the planning and execution of high-profile events from conception, event planning, event execution to post-event evaluation. Our team supports the senior administration in the planning and execution of institutional events with services catered to each unique occasion.
The President and/or Vice-Presidents of the University must support the event in order for the Office of Institutional Events to action. In order to determine if your event fits within the scope of our portfolio, please review these guidelines or contact us to have a discussion.
---
Thanks to everyone – this was certainly a successful event! A lot of work went in to this and we want all of you to know how much we appreciate it.
— Stephen Gaetz, Professor, York Research Chair in Homelessness & Research Impact
---
Awards
York University hosts several award events annually. These high-profile occasions recognize outstanding accomplishments and contributions to York University. Award presentations can be accompanied by a formal dinner or reception, and may be hosted by the President or a Vice-President. Some of these awards include the President's Staff Recognition Awards, the Circle of Scholars Celebration, York University Research Awards Reception, and the York University Sustainability Awards. This is when we celebrate our best!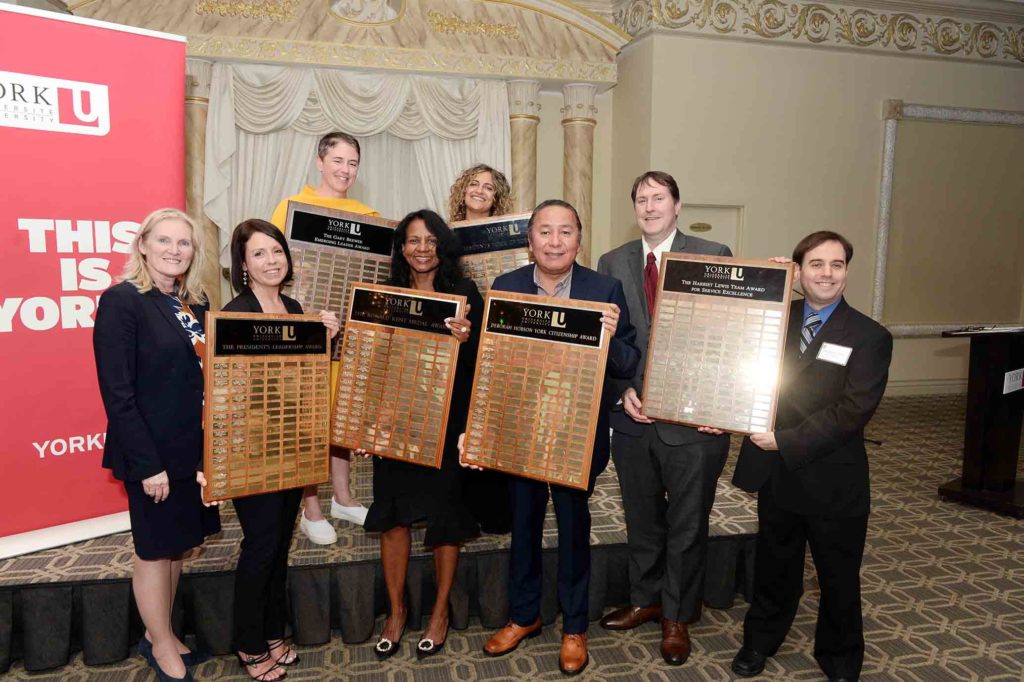 ---
Community Celebrations
York University is proud to host events that showcase the commitment, service, and achievements of our community members. These events may recognize students, staff, faculty, donors, or community partners, and feature a uniquely customized agenda for each occasion. Some of these events include the Varsity Athletes Lunches, the Hail and Farewell Dinner, the University Retirees Luncheon, the Long Service Employee Reception, and York Spirit Day.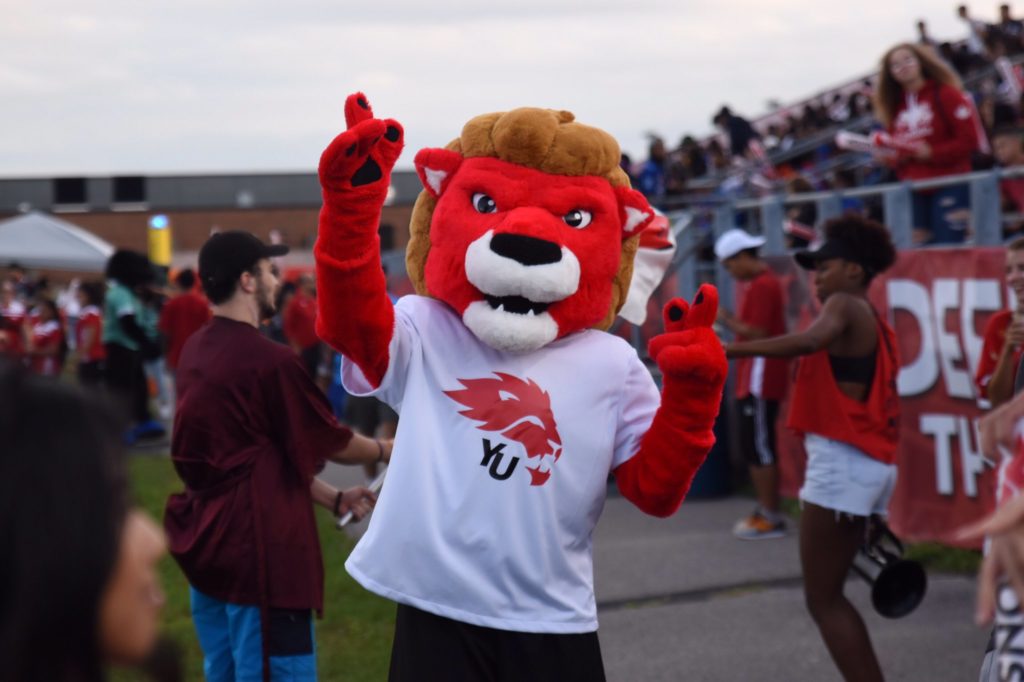 ---
Government Relations Events
York University is proud to partner with municipal, provincial, federal, and Indigenous governments on many announcements and initiatives. From funding announcements, infrastructure events, and campus tours, we are honoured to host our government stakeholders and dignitaries on these important occasions.
---
Community Relations Events
York University is proud to work with community partners on many events and initiatives. These have included community festivals, campus tours, Doors Open Toronto, public lectures, vaccine clinics, and community events.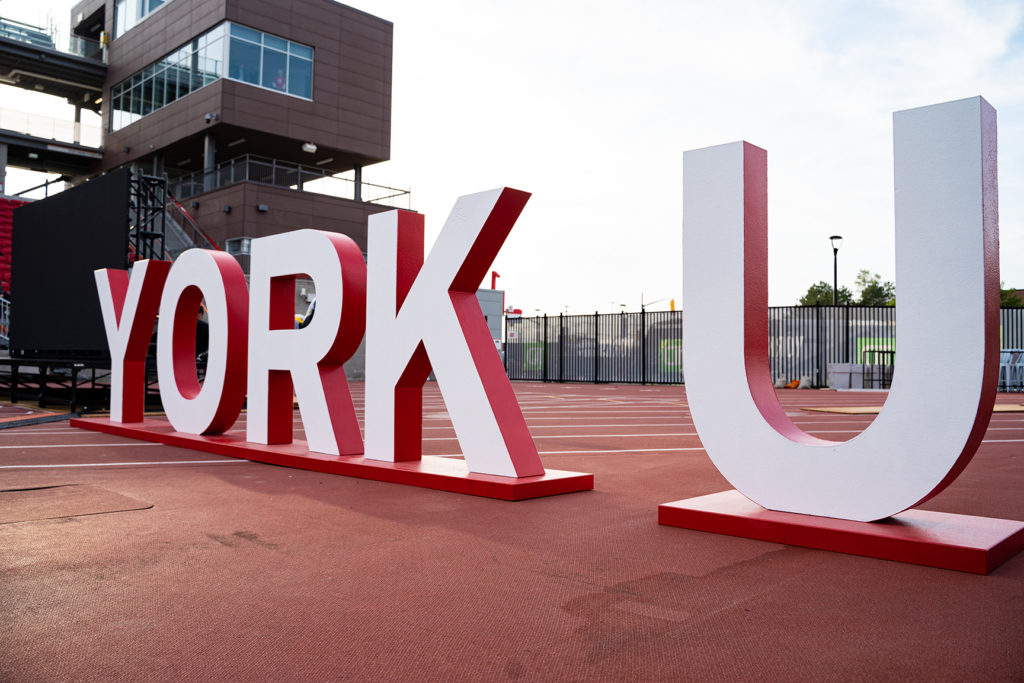 ---
Town Halls and Community Conversations
York University fosters a community of collaboration and engagement by hosting regular town halls and community conversations that provide the wider community an opportunity to engage directly with members of the University's senior leadership. These events support the priorities of the university, and provide a platform to discuss important and relevant university updates, challenges, and opportunities. Some examples include the Presidential Town Halls, Presidential Community Conversations, Town Hall to Discuss the Security Services Review, and a University Town Hall on the Medical School and Vaughan Healthcare Precinct.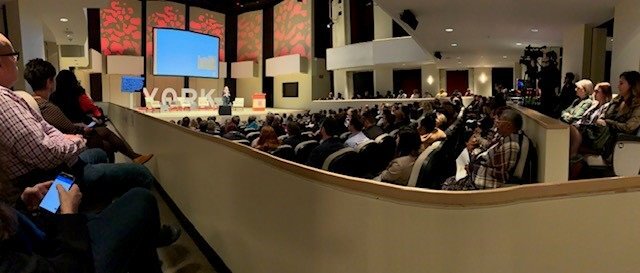 ---
Virtual & Hybrid Events
The Office of Institutional Events has expanded our service delivery to offer virtual and hybrid platforms in addition to our in-person events. We are committed to planning and executing high-profile, professional, engaging, and memorable events which enhance the reputation of the University.
To learn more about our virtual and hybrid event support please email yuevent@yorku.ca and a member of our team will be pleased to connect with you.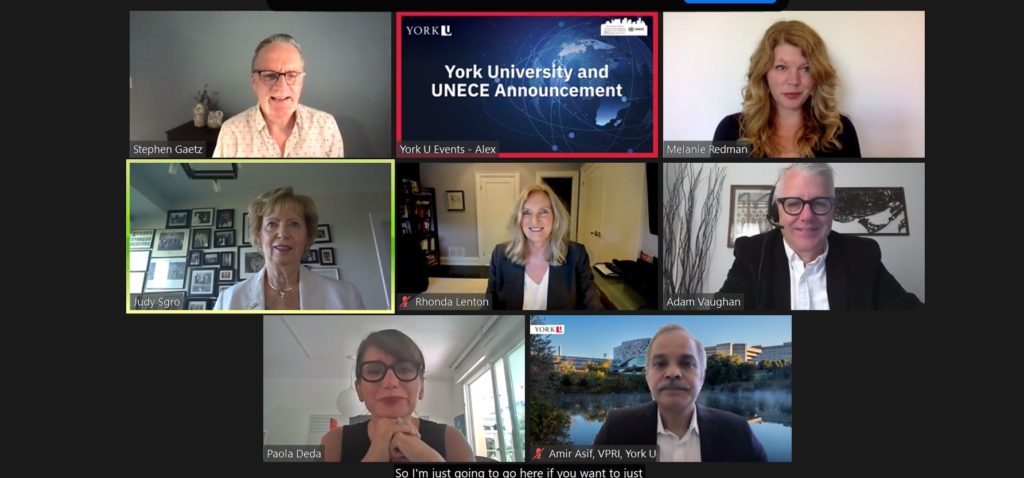 ---
Institutional Observances
York University produces meaningful celebrations to honour
the observances recognized annually by our extended community.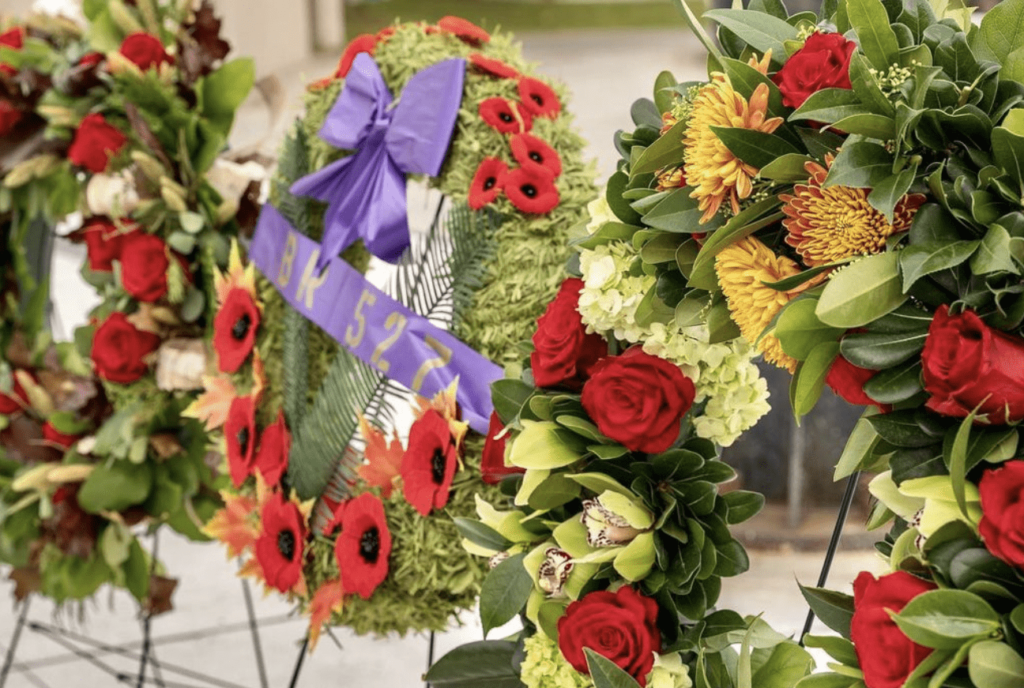 YORK REGION SCIENCE
& TECHNOLOGY FAIR
The team is a true asset to the York community as these virtual events have become a staple feature in our workplace. Thank you again for your help and patience during the process! I hope to work with you again in the future.
— Alyson Nemeth, Senior Administrative Assistant to Associate Vice-Presidents Research