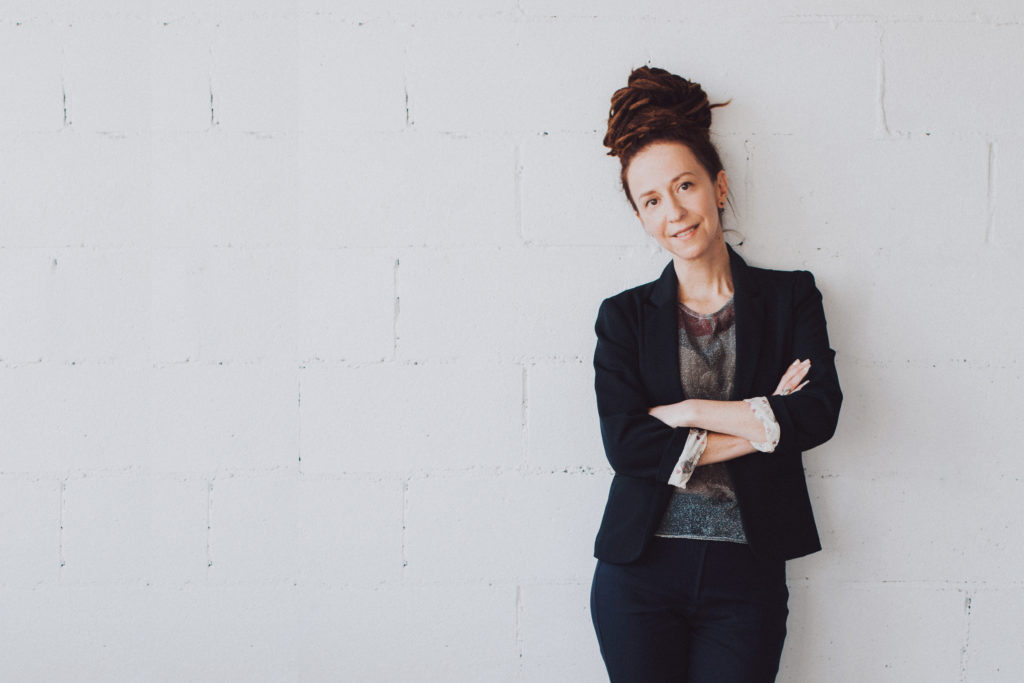 Pictured here: Ingrid Veninger
In recent years, there has been a welcome increase in the number of women driving film projects, in Canada and around the world, and York University has played a leading role. One York professor's unique collaboration was inspired by the isolation brought on by the COVID-19 pandemic.
Ingrid Veninger is a filmmaker, founder of pUNK Films Inc. and assistant professor in the Department of Cinema & Media Arts in the School of the Arts, Media, Performance & Design.
Veninger had planned to spend some time in isolation due to the COVID-19 pandemic working on a second draft of an upcoming feature film. However, when she sat down to write, her body froze. "It felt pointless, given the circumstances," she said. "It felt completely futile and my heart wasn't in it."
Veninger says that within an hour, a switch had flipped and she started thinking about collaboration. "My work has always been grounded in a link to community, a link to family," she explained.
She reached out to other female filmmakers, some of whom she only knew by reputation, and proposed a virtual project. As a result, Veninger and a group of eight other women living in Canada, Spain, Australia, South Africa, the United States and Germany collaborated remotely on one cohesive film, telling separate stories linked by the common theme of isolation.
The result is a unique, 83-minute feature film entitled ONE (NINE). Veninger describes the film not as an anthology of nine separate films, but as a whole with nine individual parts. "The goal is to make a film greater than the sum of its parts," she said.
With no predetermined sequence or imposed narrative, Veninger says the uncertain nature of the film project was fitting for the uncertain circumstances. She says the project was specifically informed by the manifestos of the surrealists because this is a very surreal time. "We've taken this vow of trusting ourselves, trusting each other and being courageous."
Veninger described how, using limited resources – phones as cameras, family as cast, natural light – the group of filmmakers created something similar to the "exquisite cadaver" pen-and-paper game, where participants draw one picture together, but on separate sides of folded paper, unaware of what the other side looks like. "You can uncover this incredible mystical creature," she explained. "No individual would likely conceive of this kind of form, but together a surprising figure is revealed."
As her work on the project proceeded, Veninger contemplated the potential lasting impact of uncertainty and isolation on her own filmmaking as well as filmmaking in general. She hopes the project can serve as an inspiration to ignite different kinds of collaboration and co-creation.
Veninger hopes that the urge to develop different kinds of collaborations will be contagious, noting that one of her graduate students is pursuing a similar idea with her cohort from around the world.