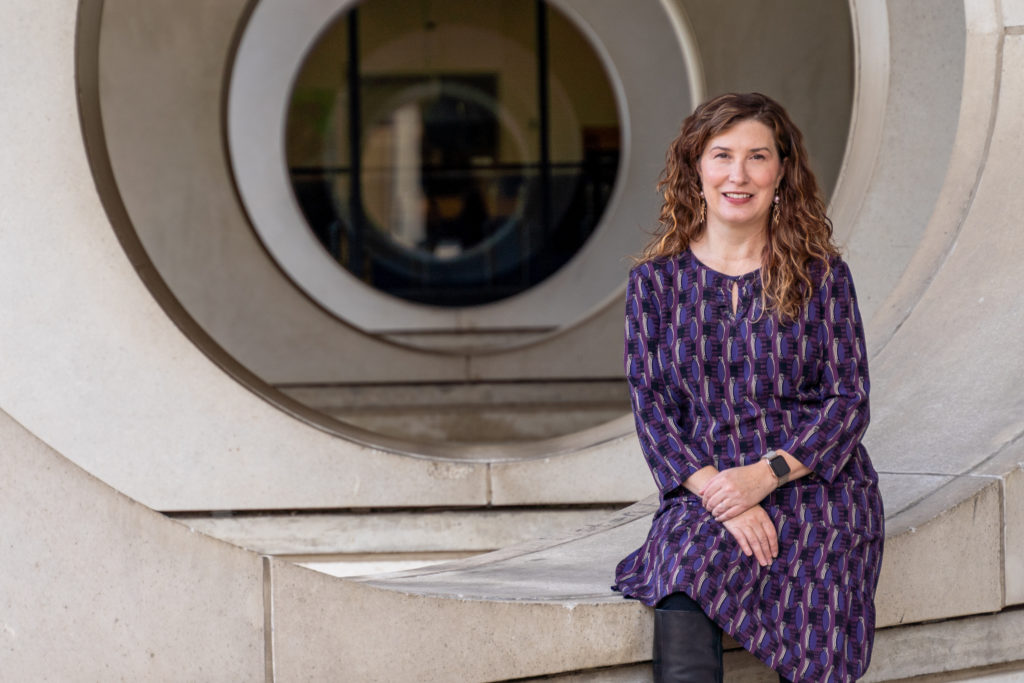 Pictured here: Danielle Robinson
Delivering a high-quality academic experience is at the centre of everything we do at York, and ensures our students are well-prepared for long-term success. We continuously strive to find new and innovative ways to support that mission, and one of the most exciting is through experiential learning.
C4: The Cross-Campus Capstone Classroom started last year as a pilot project and is now open to all York students nearing the end of their degree programs. Through C4, students from different faculties work in multidisciplinary teams to solve real-world challenges faced by organizations operating in both the for-profit and not-for-profit worlds. Students earn credit for their work, and more importantly, they get invaluable real-world experience that will help them transition from post-secondary education to the job market.
In last year's course, 74 York University students from eight Faculties designed solutions for 11 social impact challenges. C4 partners include the Yonge Street Mission, Markham Arts Council, Canobi Tech, L'Arche Daybreak, Foundation for Environmental Stewardship and Panoplo Inc., among many others.
In one project, students from the Lassonde School of Engineering, Glendon College, the Faculty of Environment and Urban Change, and the Faculty of Liberal Arts & Professional Studies worked together on the "Solar Floatie," a solar home system that provides affordable heating and power to homeowners, farmers and workers in Chile. 
Watch video of Solar Floatie Project from Capstone Course
"Capstone courses provide high-impact learning opportunities for students that set them up to succeed after graduation," said Danielle Robinson, the co-leader of C4 and executive director of the York Capstone Network, as well as an associate professor in the School of the Arts, Media, Performance & Design. 
"These important experiential learning courses, which are offered in many departments across the University, apply and thus consolidate what students have learned in their major," Robinson explained. "This is achieved generally through an individual or group project, but placements can also serve as excellent capstone experiences for students, if they are integrated with ongoing critical reflection and assignments that apply students' skills and knowledges." 
At the end of the full-year course, C4 student teams present their projects to the community partners at a capstone showcase event. Franz Newland is an assistant professor in the Lassonde School of Engineering and co-curriculum lead with Robinson on C4. He says "C4 ends with a big celebration, of these students and all they have accomplished this year, of the partners and all they have contributed, and of York and its commitment to pedagogical innovation, experiential education and student success." 
This summer, the C4 project was awarded the 2020 Airbus Global Engineering Deans Council Diversity Award for increasing diversity among engineering professionals globally to help the industry better reflect their communities where they work. 
To learn more about the impact of C4, watch the "What do Students Think of C4" video.