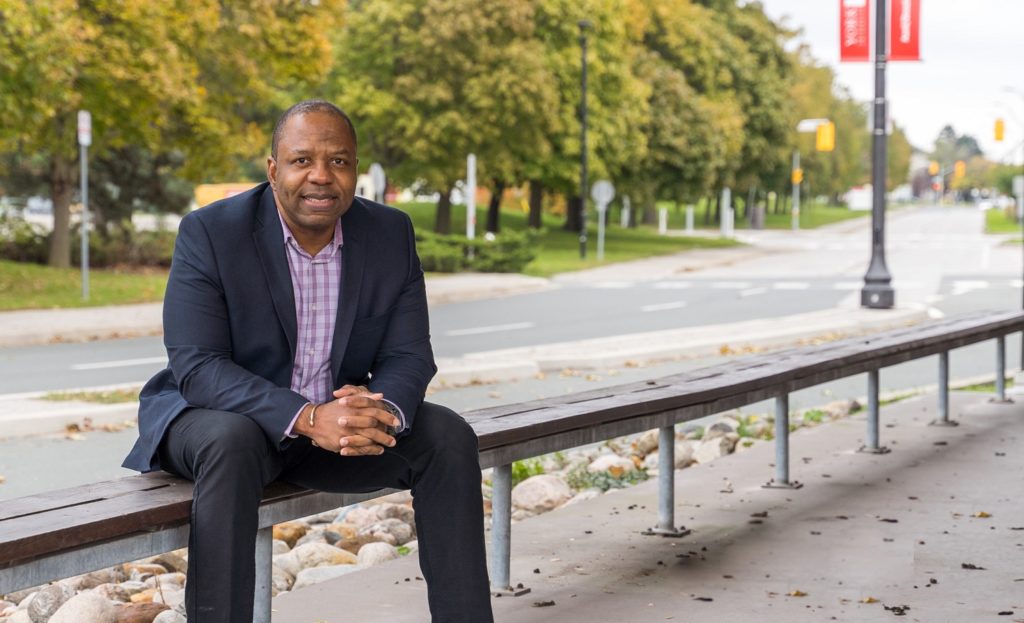 Pictured here: Dexter King
York University is a community leader and a proud and active community member. We want to live, work and teach in a thriving, diverse and sustainable place, and we believe that we have an opportunity and an obligation to lead by example. So we are.
One of the ways York leads by example is through our Social Procurement Policy. One of Canada's first universities to establish a comprehensive Social Procurement Policy, we understand that the way we purchase and procure goods and services can foster inclusive economic growth and have a positive impact on the communities around us.
As our procurement services director, Dexter King, explains, "The University's Social Procurement Policy…reflects its values of equity, inclusivity and social justice, values which have propelled the University forward for more than 60 years."
York's Social Procurement Policy establishes the framework of values and principles for enhancing community impact and gives direction to staff in approaching how we buy goods and services. The Policy:
addresses economic disadvantage by promoting equal opportunity and inclusion and removing barriers to those goals experienced by equity-seeking communities and others who disproportionately experience unemployment or underemployment and discrimination;
aspires to build a culture of social procurement at York;
leverages York's purchasing processes to benefit our local economy;
creates an effective balance between equity goals, accountability, transparency and efficiency; and
integrates with York's role as an anchor institution, creating a responsible and sustainable supply chain process.
A premier example of the impact of our Diverse Vendor or Social Enterprise supplier network is how we've secured goods and services for the ongoing construction of York's Markham Campus.
Set to open in Fall 2023, York is building a new 10-storey, 400,000-square-foot campus in the heart of Markham, which will increase access to high-quality, research-intensive and inclusive learning experiences for students in fast-growing York Region. Markham Campus will embed York in one of the most diverse and dynamic urban communities in the province and country. Reflecting the local economy, academic programs and research will revolve around the core themes of technology and entrepreneurship and how they are driving innovation across all areas of knowledge and society.
Challenging the traditions of what a university campus can offer, Markham Campus will act as a unique meeting place for students to interact directly with employers, start-up companies and community partners from across York Region.
"Building this new campus is making a statement, but how we're building it is making a statement too," says King. "We're building a new centre of learning in this community, built by the community, for the benefit of the community. It's York's mission expressed in glass, concrete and steel, and it is proof of the great things we can accomplish when we come together in a common mission."