CITY membership offers a range of benefits and opportunities, including access to:
a thriving, collaborative community engaged in urban research;
a collegial work and meeting space;
all City Institute seminar series;
workshops, symposia, and special events;
transdisciplinary collaboration among faculty and researchers; 
writing support through peer review groups and writing workshops;
administrative support in applying for and administering research grants held by the Institute;
website, communication, knowledge mobilization, and research dissemination support;
volunteer opportunities;
the City Institute listserv.
To learn more about the Institute and to meet graduate students with similar interests, reach us on city@yorku.ca. 
---
Kritee Ahmed
PhD Candidate, Sociology
Kritee's interests lie in the study of the dailiness of work in Toronto and London, UK public transport organizations, in which the importance of customer service is increasingly emphasized. To investigate how this organizational discourse influences the understanding of work that serves the public, he uses a broad theoretical approach that integrates governmentality studies, political economy and cultural studies. Kritee also has an evolving interest in race and racializations in the contemporary Canadian policy-making context.
---
Tyler Correia
PhD Candidate, Social and Political Thought
Tyler is a fourth year PhD candidate in the Social and Political Thought Program at York. His interests center around the political and ethical writings of contemporary French post-structuralists--specializing in the works of Jacques Derrida and Maurice Blanchot--especially where they intersect with questions of migration and urban community. He is preparing a dissertation that focuses on the notion of the 'open city' as an extension of Derrida's writings on the city of refuge in relation to sanctuary movements in the city of Toronto. Through his project, he explores the intersections of activists' demands at the city-level for the destigmatization of migrants as 'illegal' and calls for open immigration, as they intersect with critical empirical research and theoretical exploration. Tyler is an avid reader, and hopes that he may contribute also to emergent understandings of the relationship between literature and politics as opening a space for thinking about notions of hospitality and welcome.
---
Matt is a lifelong labour and community activist. As Member of Parliament for Beaches - East York (2011-15), Matt served as the Official Opposition's Urban Affairs (and Infrastructure, Deputy Transport and Military Procurement) Critic and authored the Federal NDP's policy on cities. After a lengthy hiatus, Matt has returned to York University to resume doctoral studies in search of an emancipatory politics for urban Canada.
---
Farida Rady
MES Candidate, Faculty of Environmental and Urban Change
Based between Toronto, Cairo, and Abu Dhabi, Farida Rady is a researcher, writer, and artist currently pursuing an MES Planning at York University. Her interests are centered on questions of agency in the city and extend to questions of housing justice, radical planning, environmental justice, and counter-narratives. Rady explores these interests within the spectrum of academic and creative processes.
---

Kathryn Travis
PhD Candidate, Department of Gender, Feminist and Women's Studies
Kathryn's research examines how banlieue/suburb communities around Paris use various forms of cultural artifacts and texts – media clips, film, music, YouTube clips, graffiti and street art, among other in-the-moment, temporary modes of expression (graffiti, sticker-ing, unplanned art, and street musicians) – to counter discourses that work to stigmatize these places. Focusing on two banlieues in the Paris region, Hauts-de-Seine (92)andSeine-Saint-Denis (93), Kathryn's research anchors a critical feminist framework that not only understands power and representation as overlapping, but also as inseparable, relational concepts and asks: if the ability to 'represent' is closely tied to power, then how can 'opening up' the kinds of artifacts used to represent banlieues reveal new perspectives on these places?
---
Laura Waddell
PhD Candidate, Social Anthropology
Laura is a PhD student in Social Anthropology, with specializations in European Studies, gender/feminist theory, the anthropology of education and qualitative research methods. Her SSHRC-funded dissertation research is an educational ethnography of a teachers' college in southern France. In it, she considers what role the experiences of current and future teachers have in understanding state secularism and citizenship education, within the context of acute anxieties about the role of religion and diversity in contemporary Europe.
---
Thorben Wieditz
PhD Candidate, Faculty of Environmental and Urban Change
Thorben Wieditz studied urban planning at the University of Dortmund, Germany before coming to Toronto in 2002. He holds a Masters degree in Environmental Studies from York University and is studying for his PhD at the Faculty of Environmental Studies. Thorben's research focuses on the myriad ways in which gentrification is being normalized as a natural process of urban change and ever more tightly integrated as a 'soft' urban policy in contemporary planning and policy regimes. He is particularly interested in forms of post-recession and new build gentrification that manifests itself in the urban landscape in the form of residential high-rise condominium developments and the conversion of industrially designated spaces to accommodate 'higher and better' uses. He understands gentrification as a window into larger political and economical restructuring processes and tries to reconcile structural forces with the agency of local actors.
---
Anna Lippman
PhD Candidate, Department of Sociology
Anna Lippman is a PhD student in the department of Sociology. Her research interests look at how street-involved youth in Toronto form resistance identity through hip-hop culture while navigating social institutions such as homeless shelters and drop-in programs. Anna's research critically examines the ways that race, gender, and class shape how young people living in precarity see themselves and the world around them. This project seeks to provide insight into how these institutions both assist and hinder street-involved youth, and how to improve youth targeted social services in order to make them more equitable and inclusive.
---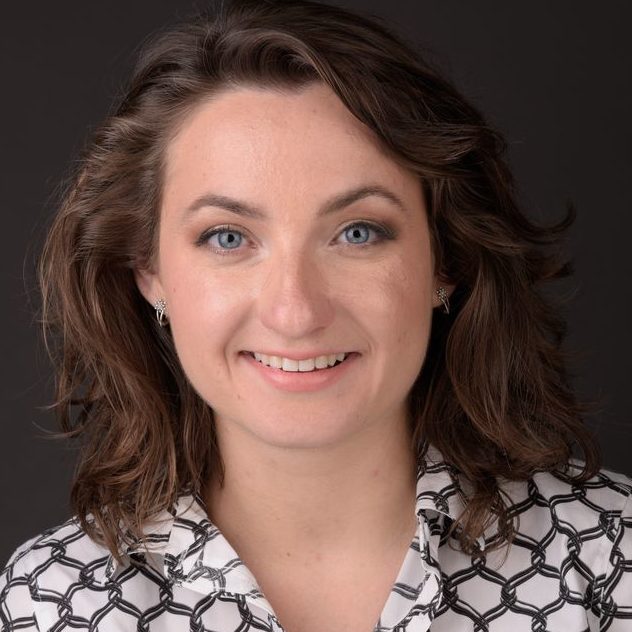 Anna Artyushina
PhD Candidate, Science and Technology Studies
Anna Artyushina is a sociologist and science and technology studies scholar. Her current research interests include smart cities, civic engagement, data governance policies, and responsible innovation. In 2020-2021, Anna serves as a science advisor in a range of government and non-profit organizations in Canada, including the Information and Communications Technology Council of Canada (ICTC).
Anna's PhD project is a comparative study of two smart cities: the recently canceled Sidewalk Toronto (Canada) and the DECODE project in Barcelona (Spain). The publications, which came out of this project have appeared in peer-reviewed journals, e.g., Policy Studies, Telematics and Informatics, and the MIT Technology Review. Recently, Anna's research on the history of innovation in Russian science has been featured in the BBC documentary "The remote 'democratic' oasis of Soviet Russia."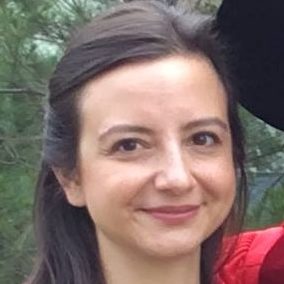 Pelin Asci, PhD
Department of Geography
Pelin's research brings together literatures on the production of state-space, citizenship studies and the politics of infrastructure. She is interested in how politics of infrastructure shape state-citizenship relations especially in the context of rising authoritarianism. In this respect, her PhD research examined the recent rent-oriented urban 125development projects in Istanbul Turkey, including transformation of informal settlements and mega projects such as the new Istanbul airport.
---

Oded Haas
PhD Candidate, Faculty of Environmental and Urban Change
Oded is a Vanier Scholar, whose interdisciplinary research combines critical urban theory, planning, and architecture, in order to examine the potential of public housing policy and design to alleviate ethnically conflicted urban areas. By comparing housing policy and design in Israel and Canada, his research looks at the planning and distribution of housing as fraught practices, with significant social, cultural and political consequences. He looks beyond the residents' income, at issues such as gender, race, ethnicity and citizenship, in order to examine how cities accommodate different urban identities and cope with pressing conflicts between ethnic heterogeneity and exclusionary planning practices.
---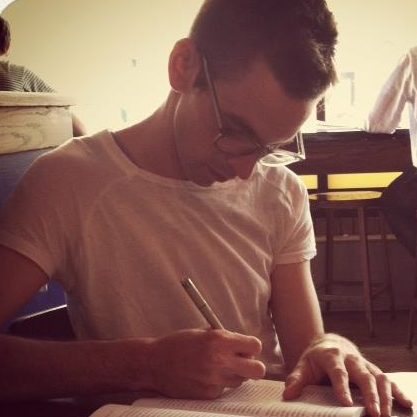 Darren Patrick, PhD
Faculty of Environmental and Urban Change
Darren's research brings together queer theory, sociospatial theory, and urban political ecology as the basis for a queer/ed urban ecology. Broadly, his work is concerned with gentrification as an increasingly naturalized urban process. In this vein, queer urban ecology constitutes an attempt to counter capital-driven transformations of urban-natures (e.g. parks and public spaces). Through both critical and reparative gestures, Darren's work seeks to articulate an embodied agency sensitive to sexual difference and driven by desire. His work can be tracked at https://queerurbanecologies.wordpress.com and he's always up for taking a walk through Toronto's shifting urban landscape.
---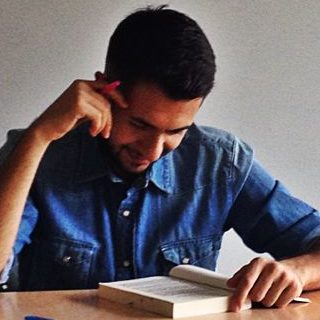 Gökbörü Sarp Tanyildiz
PhD Candidate, Department of Sociology
Gökbörü Sarp Tanyildiz is a PhD candidate in Sociology at York University. His research interest is mainly in urban social theory -- specifically, 18th- and 19th-century German social and political thought, 20th-century French critical theory, and historical materialism. As an international student coming from Turkey, he also works on social movements and political-economy of the Middle East. Both in English and Turkish, his writings have appeared in edited scholarly books in the academic disciplines of geography, philosophy, and sociology. He is currently co-editing a theme issue for Environment and Planning D: Society and Space on "planetary urbanization."
---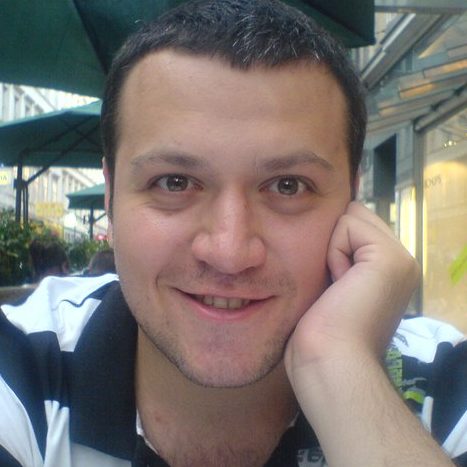 Murat Ucoglu
PhD Candidate, Faculty of Environmental and Urban Change
Murat's academic interests include global urbanization, neoliberal governmentality, studies on heterotopia and social exclusion in Istanbul. His research aims to examine how neoliberalism and neo-Ottomanist conservatism attempt to create a new urban hegemony in Turkey (essentially in Istanbul under the discourse of creating a global city) by excluding many people through the several tactics and strategies of the neoliberal governmentality.