The mandate of the City Institute, since its inauguration in 2006, has been to facilitate critical, interdisciplinary and collaborative research on a wide range of urban matters and to promote dialogue on Canada's urban agenda at York and beyond. The explicit goal of the City Institute is to increase the research performance of the university's urban scholars through an assertive program of sponsored research as well as being the primary body for developing York's community of urban scholars. Through these initiatives, the City Institute aims to enhance the reputation of York University and its urban researchers not only in the city of Toronto and the GTA, but also nationally and globally. The City Institute is positioning itself as a national leader and an internationally recognized reference institution in urban research.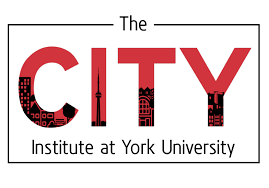 While academic excellence is of prime importance for the City Institute, it also considers local and global intervention in the public policy process and in processes of community activism as salient aspects of its mandate. CITY carries out its mandate through a number of activities. It aims to engage in intellectual exchange, promoting interaction between urban-oriented scholars at York, and between York researchers and the global community of urban scholars. It promotes such engagement by holding conferences, seminars series and workshops as well as by fostering research networks and hosting visiting scholars. It also provides research support by assisting in the development of individual and collaborative externally-funded research grants, and administering such projects. It also supports graduate training and research by creating an interdisciplinary intellectual hub, promoting training in professional development and involving graduate students in all its activities. Its doors are also open to undergraduate students at York University. Finally, through knowledge mobilization it provides a public point of access to York's collective research expertise on urban issues, ensuring the wider dissemination of York urban-based research to academic and non-academic audiences in Canada and around the world.
CITY's adherence to York University's policies and procedures includes commitment to its equity practices. The City Institute strives for the representation and participation of people of colour, queer folks, women and those differently abled in its activities and governance, including in its Executive Committee.
The 27th meeting of the Senate of York University approved, as recommended by the Senate Committee on Research (SCOR), the chartering of The City Institute at York University as a university-based research unit for a period of six years (2006-2012). Full rechartering reviews took place in 2011-2012 and 2018-2019.
Please refer to the links below for the City Institute's governance policies, conflict of interest policies, and allocation of space guidelines.

Learn More