---
---
When we co-create space & time to dream in community with others, we co-create pathways to liberation."
— Queering Dreams, 2022
Date: August 15/16
Online-Asynchronous/Synchronous
The purpose of public education has moved away from its initial intention of creating compliant, non-critical workers to supporting students to live full, complete lives. Research findings show that marginalized students' dreams are often inseparable from the systemic struggles they face in their bodies and lived realities. "Their dreams constitute a duality of lack and abundance: a lack of white supremacy, police, borders, and trauma; and an abundance of love, care, autonomy, and community" (Cheung, 2022). Student dreams are filled with hope, conviction, and frustration with the realities of injustice they witness as a result of the oppressive structures they must navigate.
"What we cannot imagine cannot come into being" (hooks, 1999).
Today, there are more conversations to build critical understandings of what it means to support all students, but what does this actually look like? While there is more understanding for a change in the vision and purpose of education, oppressive colonial operations and logics still remain, undermining collective moves towards liberation. We need to imagine different approaches to schooling and liberatory futures.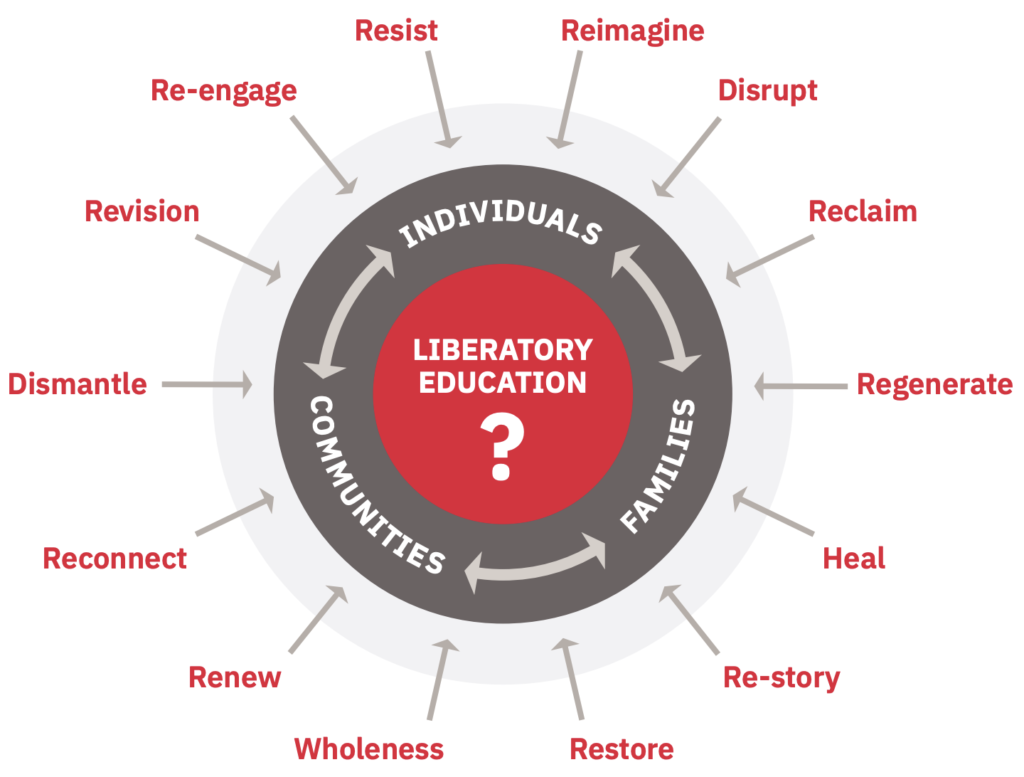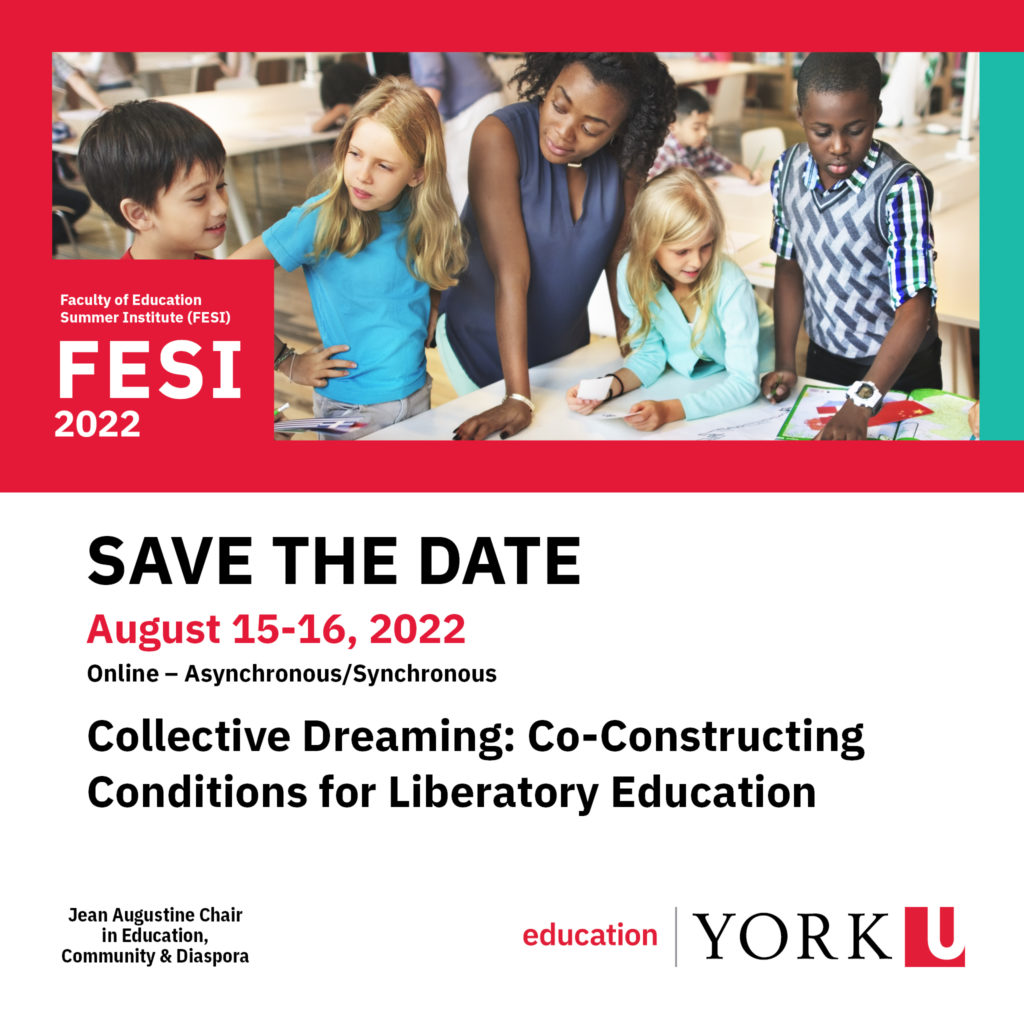 Join us for FESI 2022 as we explore the meaning, vision, and conditions for liberatory education.
Liberatory education is centered on principles for social change and transformation, such as raising collective consciousness, understanding power imbalances, disrupting oppressive forces, and cultivating individual and collective agency. It also entails "positioning students to be the leaders of their own learning by helping them increase their ability to actively improve their cognition" (Hammond, 2020). This requires usto decenter authority, disrupt hierarchies in learning, elevate student agency, and practice transparent, anti-oppressive practices (EASE, 2021).
We will build our collective understanding of pathways to liberatory education, and work together to consider our relations with and within our pasts, presents and futures. We will consider the following questions:
What questions must be asked in order to move towards liberation?
How must we think differently about current practices? What systems must be abolished for more liberatory approaches to education?
What practical changes are needed for more liberatory approaches to education?
What is the place of the relationships, the emotional realm, and the spiritual realm in education for liberation? What is the place of healing, love, and joy in these efforts?
How do we need to relate to this work differently and prepare ourselves differently to dream collectively?
How might we draw on multiple knowledge systems to challenge Eurocentricity in schooling and offer different insights within education?
What possibilities still need to be imagined and created?
How do we dream collectively with families and communities?
Join us for two days of co-constructed learning as we tackle these pressing questions as we move towards actualizing our visions of liberatory education.
---

Contact Us
Please feel free to E-MAIL US with any questions you may have. And don't forget to follow us on TWITTER @ #FESI2022
---