Set yourself apart by deepening your knowledge of the French language and cultures through a multi-disciplinary approach that brings together literature and linguistics, and encompasses several areas of specialization, including creative writing, applied linguistics, gender studies, and psycholinguistics. Go beyond traditional limits of specialization and create new possibilities of study.
The Masters and Doctoral programs in French Studies are combined. Courses are offered at Glendon campus in mid-town Toronto and at our Keele campus, located north of the city.
Skills You'll Learn
---
Challenge and apply plural theoretical perspectives
Acquire in depth insight into the knowledge of varieties of French and literatures of the Francophone world
Learn to connect the study of French with other disciplines such as translation, law, history, philosophy, sociology, psychology, cognitive science, and public affairs
Investigate current issues raised by major cultural, artistic, societal, political and linguistic movements that have contributed to the state of the French-speaking world today 
Careers
---
As a Master in French Studies graduate, you are well-equipped to become a leader and changemaker. Here are a few examples of possible career paths:
Teaching
Cultural journalism
Editing and publishing
Copywriting and professional writing
Public Relations
Hands-On Experiences
---
Apply the concepts and theories you're studying to real world challenges. Engage in guided practical experiences in the classroom, workplace, community and abroad. These are some opportunities for French Studies graduate students.
Join internationally known research centres to master skills in corpus analysis, in the edition of manuscript and the development of databases, bibliographies and e-journals at the Centre de documentation sur le Maghreb littéraire at the Keele campus, and on the Glendon campus, Le centre de recherche sur le contact linguistique, Le groupe de recherche en Études francophones and the Groupe de recherche sur la traduction et les échanges culturels
Admission Requirements
Program Requirements
Duration - Master's program
The average duration of the Master's program is five semesters, the equivalent of a year and a half of uninterrupted study in the program.
Part-time students usually take one course per semester for an average duration of 8 semesters, which is the approximate equivalent of two and a half years of uninterrupted study in the program.
Duration - PhD program
The average duration of the PhD program is twelve sessions, i.e. the equivalent of four years of study interrupted in the program.
Part-time students must usually take one course per semester to maintain their enrollment in the program.
Student Supports & Resources
Glendon Campus prides itself on being a supportive community that goes the extra mile to ensure you get the help you need. See some of the resources French Studies graduate students use the most.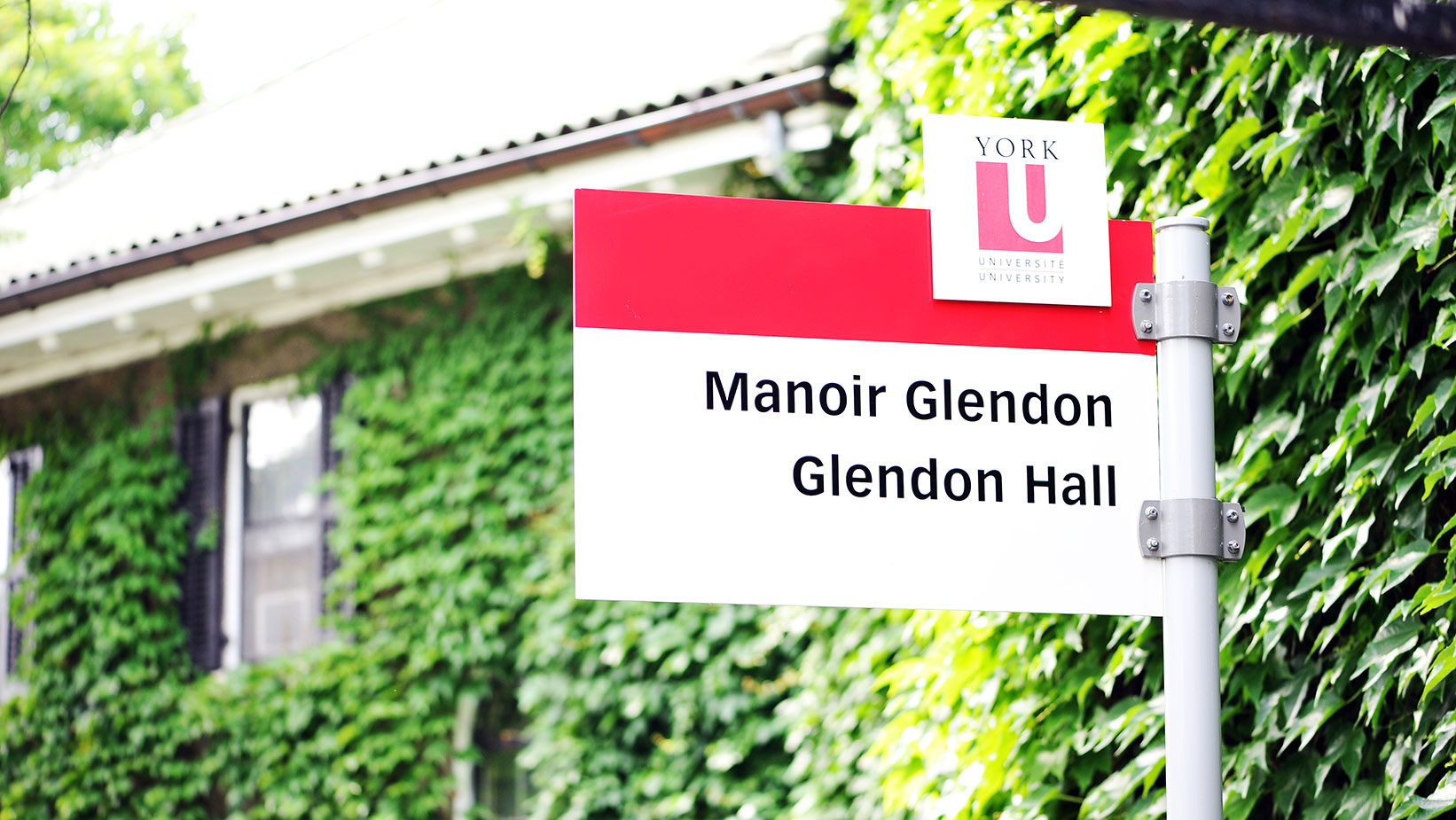 Meet Your Professors
You'll learn from and get to know approachable professors, who are prominent members of the international translation studies community and actively working and researching in the field.

Pleins feux sur la recherche des étudiant.e.s des programmes de deuxième et troisième cycles

Études françaises et francophones
Le samedi 29 avril 2023
9 h 30 – 17 h
Salle YH 172 — Collège Glendon

Organisé par Christine Besnard avec la collaboration de Sylvie Rosienski-Pellerin (Directrice des programmes de 2e et 3e cycles)
Vous êtes invité.e.s à venir partager la passion, les intérêts et la curiosité de nos étudiant.e.s !

Apply Now!