Steacy Easton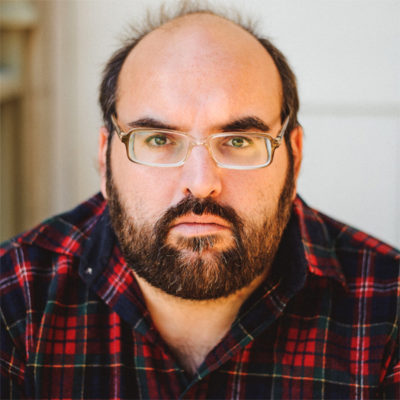 My research concerns the intersection of trans and autistic histories. Though there has been recent attention paid to the intersection between trans people and autistic people, there has not been much attention paid to how these intersections may have occurred historically. Alongside these emerging contemporary accounts, I am researching at least six clinics including but not limited to UCLA, Tavistock in London, and Johns Hopkins in Baltimore, where trans and autistic discourse happened at the same time--sometimes in the same clinic, and sometimes within the same building.

The clinical records and trans/autstic historical records do not note the overlap. What these historical records do not, is deep anxiety about gender variance. Thus, I also want to write about how the language describing autistic children in early clinical documents is similar to the language used to describe gender-variant children around the same time. How clinicians defined Autism was always gendered, but not gendered in the way that we have traditionally come to expect.

The complication of this intersection of gender and autism, is that because both were derived from clinical intervention, emerging first person understandings are at odds with a clinical record, though historical, is being used to define Autistic people. The eventual goal of my research, using Autistic rhetoric, and unique Autistic ways of knowing/ontologies, to ask whether it is possible for an Autistic or trans person to maintain an identity considering this clinical history, and if it is not, how this cluster of traits could be more accurately considered.
Anne Jackson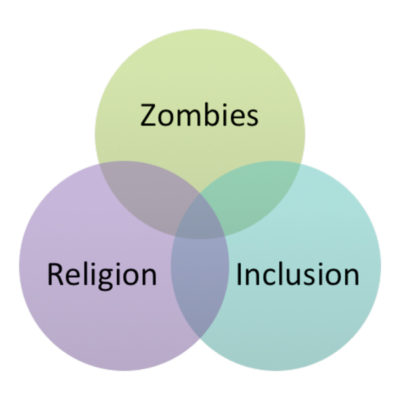 Maintaining good mental health and social image is vital to experiencing a full life, maintaining independence, and participating in society. Unfortunately, the media portrays those with a physical or mental disability as creatures of lamentable dispositions and perpetuates the barriers between able and disabled in society—what I call the Zombification of Disability.

Zombies are everywhere in the media, portrayed as slow-moving, physically disfigured creatures to be feared and avoided at al costs. They are creatures used to portray fear and horror. Is this portrayal of zombies a reflection of our unconscious bias towards disability both mental and physical?

This thesis will outline the biases we portray in media through images like zombies, and how the parallels are there to mirror in society, those with disabilities as the nameless faceless horde to be shunned and pitied, but from a safe distance in case we ourselves may catch a disability! It will also explore the challenges that are in our modern digital media with this personification and why we are reluctant to face our own physical challenges and our own vulnerabilities when faced with portrayals of disability in film, television and games. It will further explore how we can potentially change the dialogue in media to create a more positive outcome and reduce the divide between us and them.

Using the three intersections of zombies, religion and inclusion, my research is based where they meet. Zombies are being identified as an example of representations of disability, with the walk of some people with cerebral palsy being represented in their gait, the need for a successful community to have inclusion and diversity for strength, resilience and growth and finally religion as its delivery seems to not be serving humanity in a positive way.

My research approach will include a textual analysis of the scripts of The Living Dead and The Walking Dead provided by the disability community online, a survey open to the public, and a subset of interviews drawn from the survey participants.

Kira Smith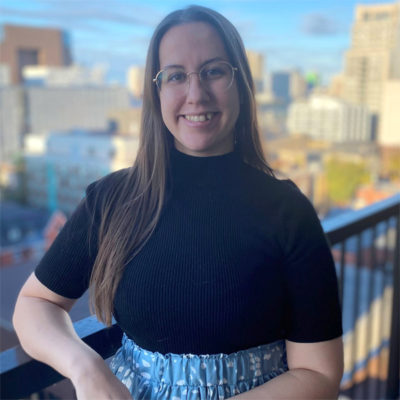 Kira A. Smith's research Institutionalizing Mad Children in Canada 1870-1940 explores the understudied subject of children in psychiatric institutions. This research will answer several questions, including: how were children's experiences shaped by provincial psychiatric institutions, and how did contemporary thinking perceive children deemed mentally ill? What were the social conditions that led to the institutionalization of children? How does this affect the current mental health treatment of children? How did children experience these institutions? To answer these questions, Kira is using a combination of provincial archival holdings from across Canada, and historical texts on child psychiatry.

To challenge the way this history is often told, Kira will employ both fictional and non-fictional writing conventions to understand this history from the inmates' perspectives. In doing so, she will be able to create a human dimension to this history, which is often told from an institutional and medical perspective. The purpose of this approach is to diversify perspective taking while writing this history, and decentre the power that is generally held by the institution and those in decision making positions.

Kira's work has recently been awarded the Joseph-Armand Bombardier CGS Doctoral Scholar in honour of Nelson Mandela for her commitment to children's rights and mental health. Her previous work on the Brockville Asylum was published in the Canadian Journal for Disability Studies in January 2021, and a forthcoming article will appear in Rethinking History regarding her blended methodology. In her spare time, Kira volunteers as one of the founding members of the Psychiatric Survivor Oral History Archive.

Learn More
The Graduate Program in Critical Disability Studies at York is an exciting environment to pursue innovative, socially engaging, career-ready education. Contact our Graduate Program Assistant to learn more.