Welcome to the School of Kinesiology and Health Science Graduate Program
As we enter the 50th anniversary year of the School of Kinesiology and Health Science and the 10th anniversary of the Faculty of Health, we are entering an exciting time for the field and the broader healthcare and health sciences sector – the development of a Registered Kinesiologist designation, the advent of precision medicine, the shifting paradigm of healthcare towards primary prevention, and the ageing demographic of our population, to name a few. Our graduate program is designed to prepare students for academic and professional settings and brings together leading faculty in Molecular, Cellular, and Integrative Physiology, Neuroscience and Biomechanics, Fitness and Health Behaviours, and Socio-Cultural and Policy Studies in Sport and Physical Activity with national and international collaborations. Faculty and students from the School engage in research clusters in the areas of the Centre for Vision Research, Muscle Health Research Centre, York University Centre for Aging Research and Education, York Institute for Health Research, and the LaMarche Centre for Child and Youth.
Sherman Health Science Research Centre which houses state-of-the-art laboratory facilities and facilities for functional imaging and body composition assessment.
One of the largest graduate programs in North America with over 150 graduate students, and internationally acclaimed researchers. The broader University experience will expose students to a broad range of professionally based skill-building workshops, career development opportunities, and teaching and learning programming for graduate students.
Beyond our classroom and laboratory training, students will engage with colleagues through research symposia, student clubs, a graduate seminar series, and guest speaker series both within and outside their respective areas of focus.
Located within northwest Toronto, York is uniquely positioned for collaborative research with regional hospitals and universities, while also providing opportunities for community-engaged learning through innovative research with community and agency partners, building connections and relationships.
From the bench to the bedside, the School offers unique opportunities to translate fundamental research findings into real-world applications. We invite you to explore our program and learn how we can help you achieve your goals.
Alison Macpherson
Director, Graduate Program in Kinesiology and Health Science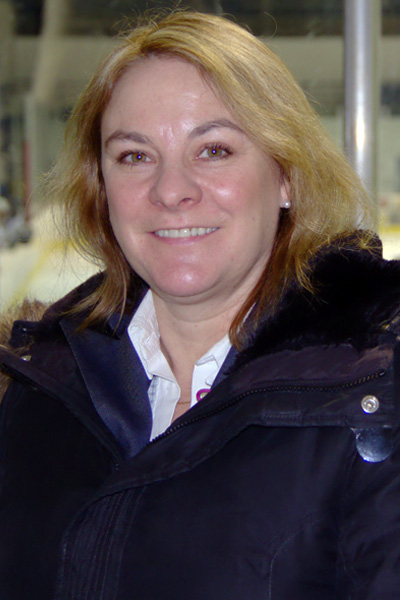 A photo of Professor Alison Macpherson

Learn More
The Graduate Program in Kinesiology and Health Science at York is an exciting environment to pursue innovative, socially engaging, career-ready education. Contact our Graduate Program Assistant to learn more.