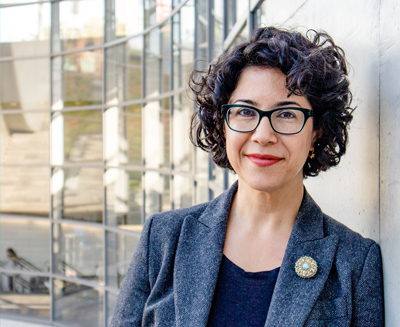 Dr. Parissa Safai
Dr. Parissa Safai
Despite call of alarms about the push to focus on workplace readiness, there has been neither a critical examination of this pressure on or within Kinesiology as a multi-disciplinary area in higher education, nor the ways in which contemporary Kinesiology programs in Canada shape (or not) students' perceptions and praxis as they relate to themselves in the world, to human movement, and to community and social welfare, more broadly. Employing qualitative methods, the central question of this study is: How do contemporary Kinesiology programs define and distinguish themselves in Canadian universities and Kinesiology as a multi-disciplinary area of study given the contemporary backdrop of social, political, and economic flux? With co-investigator Dr. Yuka Nakamura, this four-year SSHRC-funded examination of Kinesiology programs in Canadian universities may shed light on how they frame students' understandings and experiences of the multi-disciplinary study of human movement in neoliberal times?
Gillian Ramsay, Nina Cattle and Alia Mazhar
The Sport Assessment and Research Combine (SPARC) is an innovative multidisciplinary initiative between researchers in the School of Kinesiology and Health Science (Dr. Joe Baker and Dr. Katie Robinson) along with scientists/staff from the Department of Psychology at York University, Ontario Tech University and the Canadian Sport Institute Ontario (CSIO). The SPARC initiative works closely with sport organizations that are part of CSIO's Ontario High Performance Initiative (OHPSI) program. By engaging the coaches, technical leaders, and athletes identified through OHPSI, researchers are able to examine the unique psychological, cognitive, and physical characteristics that youth athletes bring to their sport and develop over time. The knowledge gained by the research team will provide the foundation for tracking long-term athlete development and optimizing athlete potential for national team and international podium success. By bringing leading researchers and coaches and technical leaders together, it will also promote faster dissemination of emerging research into coaching practice.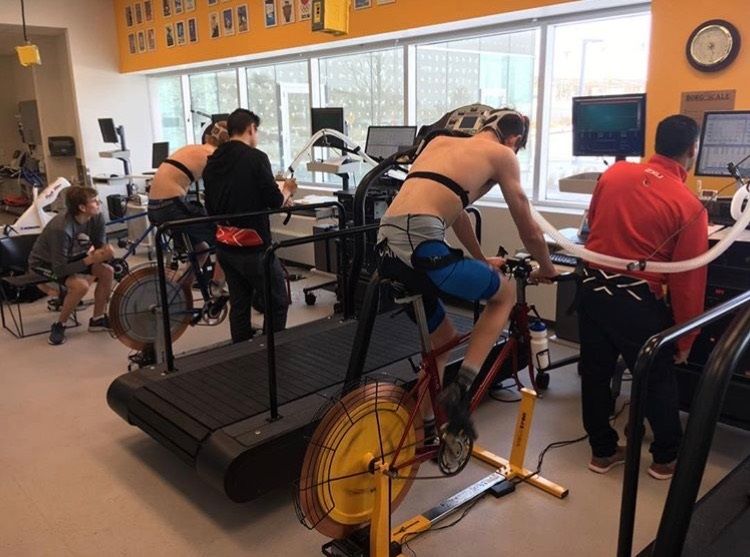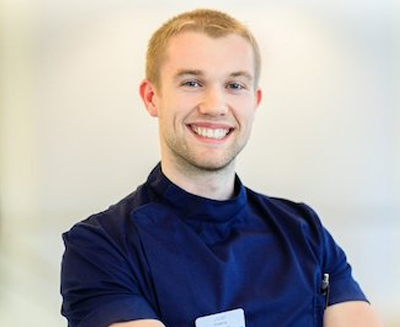 Joel Prowting
Joel Prowting
Dairy Research on Inflammatory & Vascular Endpoints "DRIVE" Study
Dairy products are important sources of macro- and micronutrients and other bioactives that have anti-inflammatory, antioxidant, and musculoskeletal-supporting properties. Prior research indicates that a 'dairy preload meal' can reduce inflammation following immediate consumption of a high-fat meal; however, no data exist on whether longer term consumption of dairy products alone can blunt this post high-fat meal inflammation.
The objectives of our study are: 1) To assess cardiometabolic measures, including serum/muscle inflammatory biomarkers & glutathione responses following a high-fat meal challenge at the end of a 6-week high or low dairy diet; and 2) To assess these measures in a fasted state prior to and following the 6-week diet.
Using a crossover design, adult participants with overweight/obesity and pre-existing cardiometabolic disease risk factors will be randomized to begin with either 6-weeks of increased dairy product consumption (3 servings/d of dairy [milk, yogurt, cheese]) or 6-weeks of their habitual low dairy diet, before completing the other condition after a 4+ week washout. Biomarkers from blood and skeletal muscle will be taken at various timepoints for 6-hours following a high-fat fast-food breakfast meal challenge (~1200 kcals, 50% fat) at the end of each 6-week diet (objective 1). In addition, body composition, anthropometric and blood biomarkers will also be measured in the fasted state prior to and following each 6-week diet (objective 2).
Increasing habitual dairy intake may be a low-cost, feasible way to reduce adverse changes in inflammatory and cardiometabolic markers after eating a high-fat meal.

Learn More
The Graduate Program in Kinesiology and Health Science at York is an exciting environment to pursue innovative, socially engaging, career-ready education. Contact our Graduate Program Assistant to learn more.