Social support, mentor-ship and career advancements of Internationally Educated Nurses as compared to Canadian Educated Nurses
Ramesh Venkatesa Perumal, RN, Ph D (c), MSc N, CCNE, CNCC(c)® is an Assistant Professor and a doctoral nursing student at the School of Nursing. His program of research focusses on social support, mentorship and career advancements of Internationally Educated Nurses (IEN) as compared to Canadian Educated Nurses (CEN). As part of the doctoral studies, under the guidance of Dr. Mina Singh, the researcher (Ramesh) aims to identify a relationship between career advancement, social support, and mentorship among IENs and compare the findings with CENs. The results of the study will help nurses, nurse educators, and nurse administrators to put supports in place to help IENs and CENs to advance their careers. Nurses moving up in the career ladder will help the country to have sufficient nurses to care for their population, to teach in academia, and to be leaders of the profession. Currently, the data are being collected from RNs in Ontario, British Columbia, and Manitoba.
Nursing, and Interdisciplinary Students
Celina Da Silva, MN/Collaborative Bioethics, PhD is an Assistant Professor at the School of Nursing. Her program of research focuses on innovation in simulation and virtual gaming education geared for user groups, i.e., nursing, and interdisciplinary students. A key tenet of her program is that it is critical to empower user communities with the ability to influence and take ownership of the virtual experience that is presented and the way in which interactions take place in that virtual space. For virtual content development to occur, she works with the user groups and seeks to understand in a fundamental way the underlying nature of the condition/state that is driving the virtual applications. She is leading the SSHRC-funded "Person-Centered Serious Games for Mental Health Education", holds an ecampus grant to develop a VSG for Internationally Educated Nurses in Canada. More recently, through collaborative teamwork with Nipissing University and the University Institute of Ontario, her interests have evolved to studying the impact of e-mentorship interventions on students living with disability on outcomes such as, self-efficacy and empowerment in the post-secondary domain. As well, working with mid-career workers with disabilities transitioning into the workplace.
Founder of SPM Lab and SimXSpace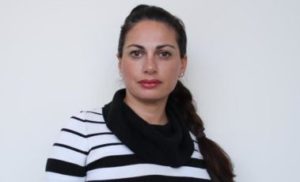 Dr. Peisachovich is an Associate Professor at the School of Nursing at York University. Eva's program of research involves exploring, developing and implementing pedagogies associated with simulation-based environments including simulated persons (SPs), Virtual Reality (VR), serious games, and eLearning to promote professional competence among students within higher education milieus and their transition to the workplace.
As the founder of SPM Lab and SimXSpace, Eva envisions opportunities to humanize education through various mediums including simulations, virtual learning and immersive technologies to provide high-quality experiential education to learners within academia and the community. Eva is further interested in exploring how the application of empathy and emotional intelligence can be weaved into the post secondary curricula and professional development programs through various interventions.
To learn more about the work associated with SimXSpace visit us at https://www.simxspace.com/

Learn More
The Graduate Program in Nursing at York is an exciting environment to pursue innovative, socially engaging, career-ready education. Contact our Graduate Program Assistant to learn more.