Welcome to the Graduate Program in Sociology!
As one of the largest and most dynamic centres of social theorizing and research in Canada, the Graduate Program in Sociology is known for its interdisciplinary approach to engaging with some of the most complex social issues of the day. Our students and faculty use a variety of methods and theoretical perspectives to explore a broad range of research questions.
The diversity of our graduate students is one of our greatest strengths. As for their quality, the success of so many in competing for prestigious national and international awards, postdoctoral fellowships, and in academic and non-academic job markets speaks for itself. We offer students the flexibility to study a range of topics, a range reflecting both the size of the faculty and its intellectual breadth.
The MA program is designed to promote students' academic and professional growth. The core course sequence provides a thorough grounding in sociological theory and methods, while elective courses and the MA seminar help develop students' expertise in their chosen areas of sociological interest. Doctoral students receive training in professional development through two required doctoral seminars that focus on building professional skills, facilitating timely progress through the program, and building a research cohort and intellectual camaraderie in the PhD cohort and beyond. Graduate students can strengthen their academic network by participating in courses, workshops, and colloquia in other programs and drawing on faculty from departments across the university for committee members. Ties across disciplines are, therefore, many and close.
What makes all this possible is the program's vibrant academic culture, a culturethat values diversity andoperates both within organized research centres and in the program at large. That several of our faculty are chairs or directors involved in these initiatives, provides students with a rich array of research opportunities. The program also has its own journal, New Sociology: Journal of Critical Praxis, which is organized by various networks of femme, queer, and trans Black and People of Colour students; and our students likewise host an annual graduate research symposium in March that showcases the research being done by our faculty and students. Finally, we have a long tradition of combining critical scholarship with a commitment to social and economic justice. This involvement with public sociology, which encompasses sharing expertise and knowledge with various media outlets and advocacy and community groups and organisation, is the special mandate of the Resource Centre for Public Sociology (RCPS). The Centre provides supports for faculty members and students involved in teaching and research in public sociology, including links to local, national, and global communities.
We invite you to visit our website where you will find a wealth of information about our program.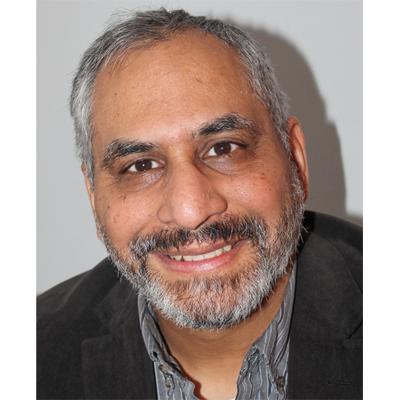 A photo of Professor Harris Ali
Harris Ali
Graduate Program Director

Learn More
The Graduate Program in Sociology at York is an exciting environment to pursue innovative, socially engaging, career-ready education. Contact our Graduate Program Assistant to learn more.