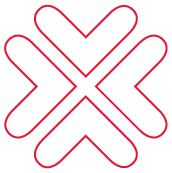 Sociology is as unique as the students who seek us out! Our students venture across traditional disciplinary boundaries to bring into scholarly conversation fields of study and modes of analysis in ways not typically encouraged in other programs.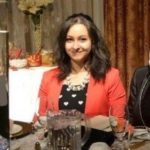 Alaa is a PhD student in Sociology. Her primary research interests include work and labour, organizing and activism, public policy, alternative political and economic systems, and the third sector. The theoretical frameworks that guide her thinking and research include intersectionality, feminist political economy, and anti-oppression; and she uses qualitative methodologies. Previously, Alaa completed her master's in Social Justice & Community Engagement at Laurier, where she wrote her major research paper on how graduate worker unions address sexual violence using a critical discourse analysis methodology and socialist and intersectional feminist frameworks. She also has a BA in Sociology from McMaster.
Alexandra Mirowski Rabelo De Souza
Alexandra Mirowski Rabelo de Souza is a first-year PhD in Sociology student with a background in Anthropology and International Development Studies. Her main research interest is in (im)migration, with a focus on topics related to pathways to permanent legal status, precarious status, student-migrant turned (im)migrant experiences, immigrant service provision, immigrant integration, social inclusion and exclusion, transnational migration, as well as citizenship and belonging. Her dissertation research will focus on pathways to permanent legal status, the inherent precarity in this process, and the ways in which legal service providers help or hinder individuals seeking permanent residency in Canada. Alexandra is a recipient of the Ontario Graduate Scholarship (OGS) and the Chancellor Bennett Doctoral Scholarship for Liberal Arts.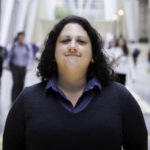 Anna's research focuses on marginalized youth in Toronto and North America. She is interested in how young people build resistance identities through hip-hop culture and how youth use hip-hop culture to engage in social-justice movements. Anna is particularly interested in how this process unfolds in community service settings.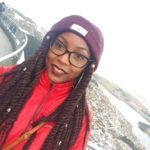 Beatrice Anane-Bediakoh is a fourth-year Ph.D. Sociology student at York University. Her research interests lie in the areas of Culture and Identities where she utilizes critical race literature and theories of racialization, space, and place to examine spatializing processes that produce uneven racialized geographies. Beyond her academic work, she is intimately invested in Black communities where in partnership with the Black Community Advisory Council and Big Brothers Big Sisters of Peel, she participates as a Big Sister/ Mentor, alongside, offering tutoring services to low-income families in both Toronto and the Greater Toronto Area.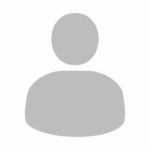 Christina A. Andaya (she/her) holds a BA with Honours in Interdisciplinary Social Science and a Certificate in Public Policy Analysis at York University and a Diploma in Police Foundations from Humber College. Her research is influenced by her experiences as a child of CUPE workers and focuses on CUPE airline workers' experiences of unionization in Canada. Methodologically, Christina is interested in interviews and ethnographic research in workplaces with CUPE airline workers that explore their perspectives of working for the airline industry under the protection of unions. Christina's research is informed by literature on work and labour, the sociology of trade unions, and public policy research, emphasizing a Canadian Political Economy perspective.
Christina was the Delegate of Etobicoke-Lakeshore in Equal Voice's Daughters of the Vote (DOV) in 2021. Since then, she has been collaborating with her fellow DOV delegates to create community-based initiatives that bring awareness to MMIWG and stopping Anti-Hate against Asians and Pacific Islanders (API). Christina is also known as the MS-Fighting Beauty Queen for writing stories on her blog about her ongoing battle against Multiple Sclerosis since 2016 and her time with pageants as Etobicoke's Perfect Miss 2017 and Miss Galaxy Toronto 2019.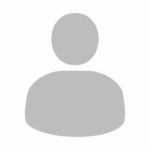 Daniell's dissertation looks at the educational aspirations and experiences of first-generation women students.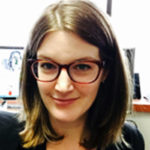 Danielle's research interests are in the fields of mad studies, critical disability studies, and the sociology of health and illness. Her proposed SSHRC-funded doctoral research aims to re-theorize how we understand accessibility for people with psychiatric disabilities in the workplace. This research will involve conducting a case study of social enterprises currently operating in Ontario that are run by psychiatric consumer/survivors. Danielle's MA research (York, Sociology) used critical discourse analysis to investigate psychiatric survivor-led research in Canada. She holds a BA in Sociology (Ryerson) and a certificate in Accessibility Practices (Ryerson).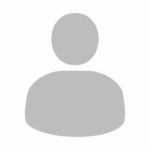 Broadly speaking Erika is interested in economics, economic development and organization, politics/governance and policy formation.  Specifically, she is interested in looking at the relationship between the state and various actors that affect and shape the process of development and the political-economic context in which it occurs.  Most notably she intends to examine the relationship between post-neoliberal government and worker cooperatives in Latin America, looking at how they manage the various challenges of this political-economic context and what the implications of this may be for the pursuit of alternatives to neoliberal policy both in the development of the Global South and elsewhere.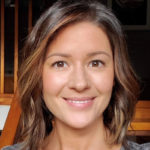 Georgia's academic area of interest is the relationship between social inequality, mental health, harm reduction and the social construction of the "addict". In her research, she plans to explore the impact of Covid-19 pandemic control measures on Canada's harm reduction policy.
The opening of Canada's first legally sanctioned safe injection site in 2003 marked a significant shift in the way we discuss, understand and address substance use and harm reduction. Close to twenty years later, the Covid-19 pandemic marks another such moment. Pandemic control measures have not only highlighted but also magnified, significant problems in our mental health and substance use disorder policies.
Georgia plans to explore how existing and emerging international comparative and ethnographic research may be used to shape harm reduction initiatives moving forward.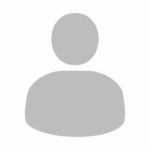 Gizem's research interests focus broadly on political economy of gender, work and labour, feminist political economy, and social policy analysis. As an intersectional feminist labour activist, she is interested in studying various forms of organizing in the context of social movement unionism, and how these organizations draw upon, are limited, and transformed by the legal environment defined by the state and the capital.
Jade Crimson Rose Da Costa is a PhD Sociology candidate with a joint honours degree in Sociology and English Language and Literature and a Master's degree in Sociology from Western University. They do gender, sex and sexuality studies with a concentration on queer, postcolonial, and Black feminist theories. Specifically, their dissertation focuses on the pragmatic development of Toronto activist group AIDS ACTION NOW! (AAN!) through a queer-postcolonial and Black feminist lens.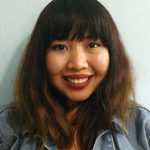 Jana's research interests centre on precarious status, commodification of labour, transnationalism and immigration. She is particularly interested in Canada's Live-in caregiver program, a temporary foreign worker program, that attracted Filipino women health care workers to work in Canada. Jana is interested in how permanent legal status affects the quality of employment and experiences of these women migrant workers.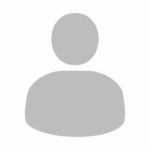 Janice's research interests focus on the racialization and ethnic identities of refugees from Southeast Asia and their children in Canada. Her dissertation will compare experiences of identity and belonging among different generations and different ethnicities. The research will also examine their overall incorporation and settlement.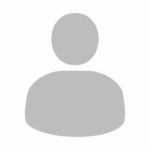 Kaitlin is investigating how gender and race structure union strategy in the Ontario pubic sector under conditions of austerity. She is primarily interested in the role whiteness and masculinity have in structuring union demands and union advocacy strategy against public sector funding cuts under Doug Ford and Ontario's Conservative government. Her research will more generally contribute to understanding the processes that maintain and/or dissolve gendered and racialized hierarchies within the public sector and their potential reification under neoliberalism.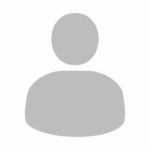 The aim of Matthu's research is to examine how living organ donors understand their bodies, boundaries and selves in connection to current interpretations of a reusable, replaceable and unbounded body (Balsamo, 1996), not to view living organ donors as a health research site. Using the concept of embodiment, which describes the phenomenological subjectivity of the lived body in the lived world (Turner, 2004), his qualitative research will develop a deep understanding of donors' experiences of (dis)embodiment pre-, during and post-organ transplantation. Matthu's research question: how do people who have electively parted with physical pieces of themselves (living organ donors) understand/experience the body, self and (dis)embodiment? This connects to larger sociological notions of how the body is understood.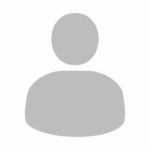 Nadia Adam is a PhD candidate in Sociology at York University, where she explores legal pluralism, and the interaction between religion and secularism as it relates to family law. Recently, she attained a MA in York's Socio-Legal Studies Program where she successfully completed a thesis entitled "Theorizing Transgender Incarceration in Canada." Funded by SSHRC, the paper investigated Canadian correctional facilities and the rhetoric surrounding Bill C-16. Ultimately, she contended that while such policies appear progressive, they do not unpack systemic transphobia in Canada, and thus do not adequately support transgender people. Broadly, her research is engrossed in the interplay between law and gender. Further, her research interests extend to topics/fields including: legal pluralism, mental health, human rights, colonialism, postcolonialism, intersectionality, knowledge production, equity, anti-oppression, allyship, ableism, education, and the policing of marginalized communities.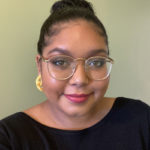 Naiomi is an X University* graduate who earned a B.A. (Hons.) in Arts and Contemporary Studies in 2020. Her research interests include digital cultures, race and ethnicity, and social regulation. During her M.A., she plans to investigate the use of content-control and accountability software for the purpose of countering radicalization to violence. More specifically, she is interested in how effectively these sorts of technological solutions mitigate far-right radicalization, and how racism, Islamophobia and perceptions of criminality present barriers to their efficacy in this regard. She hopes that this research will allow her to develop recommendations, and additionally, facilitate the exploration of intervention strategies that do not rely on surveillance and punishment.
Naiomi's interest in prison industrial complex abolition led her to the Toronto Prisoners' Rights Project, where she began organizing in 2020. Her activism is closely related to her research, where social justice, Black liberation and an end to settler colonialism and carceral capitalism serve as goals and driving forces.
*In solidarity with Indigenous Students from X University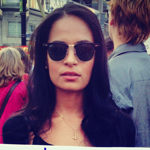 Rawan holds a BA in Sociology and Political Science from the University of Toronto, and completed her MA studies at York University (Sociology) with a research review paper titled Neoliberalism and Canadian Immigration: Rethinking the Land of (In)Opportunity. Her research interests lie in the areas of transnational migration, citizenship, political economy, racialization, political subjectivities, and diaspora studies. Her work is inspired by a smorgasbord of theoretical traditions, namely marxist, feminist, anti-racist, and postcolonial approaches. Rawan is also a labour activist, and is a graduate student affiliate of York University's Global Labour Research Centre.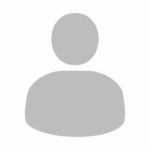 Sabrina's research interests include classical and contemporary sociological theory; the sociology of modernity; ethnicity and race relations; multiculturalism; nationalism, as well as social and political philosophy. Her PhD research project will investigate the mobilization of the language of gender equality and sexual freedoms in the rejection of multiculturalism and anti-immigration discourses in Western Europe. She will address the meaning of the mobilization of gender equality and sexual minority rights, depicted as uniquely national values, with respect to the construction of the symbolic borders of the 'nation'. Her interest in these issues was triggered by the debate on the proposed Charter of Quebec values in the fall of 2013. It relates to her broader concerns regarding processes of 'othering', the contemporary transformations of racism and the multiculturalism backlash.
Santbir's research seeks to find the intersection of anarchist principles and the Sikh tradition. He works to uncover this connection through the analysis of Sikh radical activism while also investigating historical Sikh movements in order to unravel what a pre-colonial Sikhi may have looked like. He is interested in issues of social change, social activism, religious identity, leftist politics and theory, anarchism, decolonization and post-colonization. His Master's work (also at York) was an analysis of two Sikh historical texts, one pre-colonial and one colonial. This analysis helped uncover what he believes to be the underlying anarchist principles inherent in the Sikh tradition. His doctoral work will build on this earlier research.
Sarah is in the third year of her PhD in sociology. Her research interests relate to ideas of citizenship/non-citizenship, legal status precarity, and transnational migration. Her dissertation work is focused on the intersection of health and migration, where she will explore how ideas of deservingness mediate and shape health care access for persons with precarious status in Canada.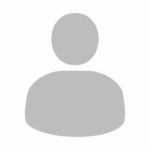 Seulsam Lee's areas of research include inequality, migration, intersectional feminism, postcolonialism, and transnationalism. Her current research mainly examines sexual violence experienced by migrant women workers and its related social policies in both Canada and South Korea. She is also interested in temporary labour migration programs and Korean diasporas.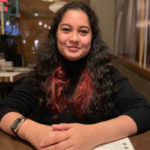 Shreyashi is interested in the broad arena of humour and its potential for discrimination. Specifically, how humour is used as a tool by certain groups in positions of privilege to inflict harm on others. They wish to understand this by looking at the category of caste in India and how it surfaces in comedy in the country and also the ways in which comedy in India actively functions to keep out people belonging to the castes of lower order. The role media — particularly social media — play in these dynamics is of significance to their research. Simultaneously, they intend to explore how this affects the lower caste orders and the methods they employ to resist this understanding. Shreyashi wishes for their graduate research to contribute positively to the discourse on identity politics in India and open up new avenues for discussion.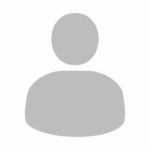 Stefan's proposed research will be looking at municipal financial governance in cities of decline. He is interested in how cash-strapped municipalities are increasingly turning to risky financial investments located in the municipal bond market to fund city services and infrastructure development, leveraging city pensions in the process, and too commonly coming up short. The bankruptcies of Stockton and Detroit, to name a few, are clear illustrations of how highly speculative financial practices, deeply embedded in market logics, have come to define contemporary strategies to deal with municipal obligations. From a development perspective, he is interested in how city finances acquired through municipal bonds are spent on urban revitalization projects when not reinvested. He would like to draw on works from critical urban theory to assess to what extent these attempts at renewal are inclusive and to what extent they encourage uneven development.
Stefan's other interests include political economy, urban governance, urban marginality, criminalization, and urban regulation.

Learn More
The Graduate Program in Sociology at York is an exciting environment to pursue innovative, socially engaging, career-ready education. Contact our Graduate Program Assistant to learn more.