Professor Michael Nijhawan
Professor Michael Nijhawan
My current research, "Autoimmunity, Self, and Society: A Sociological Approach to Chronic Illness in the Wake of SARS-CoV-2 explores people's experiences with chronic autoimmune illness in the Canadian context. During the coronavirus pandemic, people with immunocompromised bodies are among the most vulnerable, for having a comparatively higher risk of developing severe symptoms and facing greater uncertainties in social interactions and relationships. Nevertheless, within the chronic illness spectrum, people with autoimmune conditions lack visibility. My research examines how people in the autoimmune community meet everyday life challenges, form social relations, and manage impacts of social institutions and policies.
The social and political upheavals triggered by pandemics are intertwined with existing forms of structural violence and social inequality on a global scale. Despite our collectively shared experiences of political polarizations, personal loss, and public health emergencies, there remain significant disparities in the relationship between health and socioeconomic status. This project therefore investigates the impact of existing forms of social inequalities on the everyday life of people living with chronic illness.
Professor Emily Laxer
York Research Chair in Populism, Rights, and Legality
From the U.S.'s Donald Trump, to France's Marine Le Pen, to India's Narendra Modi, the rise of right-wing populism is transforming politics-as-usual in several democratic systems. Among the troubling elements of this populist surge is its association with campaigns to overhaul constitutions in ways that threaten minority rights. Although the global effects of right-wing populisms are well documented, the case of Canada remains under-explored. Rather than conform to broader trends, Canada is applauded as one of the few stalwarts of liberal democratic openness and inclusion in an age of closure and exclusion. Yet, Canada too has seen a significant increase in populist rhetoric, both at the provincial and federal levels. At the same time, government campaigns to reform or circumvent the Constitution in ways that challenge fundamental rights have accelerated. As the York Research Chair in Populism, Rights, and Legality, Dr. Laxer's research investigates the relationship between emerging populisms and the changing landscape of rights and legality in Canada. The YRC's activities include the launching of a new Observatory of Populism in Canada, which will position York University as a hub connecting researchers with policymakers, advocacy groups, and members of the public concerned with understanding the implications of populism in Canada and beyond.
Professor Emily Laxer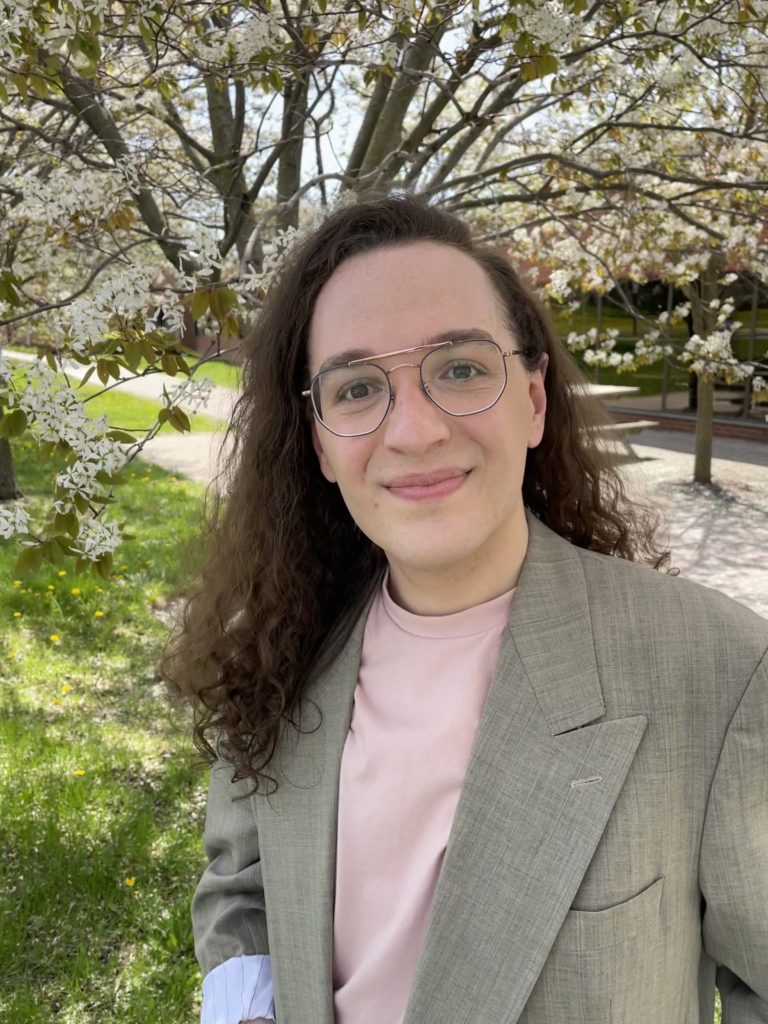 Toby Anne Finlay
Toby Anne Finlay
Gender in the Clinic: A Sociological History of Transgender Discourses at CAMH
My research studies the medical construction of gender in the Gender Identity Clinic (GIC) of the Centre for Addiction and Mental Health (CAMH) in Toronto, Ontario. The clinic at CAMH was founded in 1968 to facilitate the study and treatment of transgender and gender-nonconforming people and has been a leading provider of transgender health care in the province. My research explores the medical understandings of gender and approaches to transgender health care that were developed at CAMH and describes their effects on the lives of transgender people. In doing so, I use a two-phase, mixed-methods research design to study (1) the clinical conceptions of gender revealed in discourse analyses of archival materials and medical literature produced by CAMH and (2) the individual understandings of gender expressed in semi-structured qualitative interviews with transgender and gender-nonconforming people who accessed health care from the GIC. My analyses will focus on the discourses about gender that were produced and legitimated within the medical apparatus, along with the ways that transgender and gender-nonconforming people have variously navigated and contested these discursive constructions of gender to access necessary healthcare services. The results of this research will help to document the significant histories of transgender people in Canada, contribute to the sociological literature on the regulation of gender and health, and provide support for gender-affirming approaches to transgender health care.

Learn More
The Graduate Program in Sociology at York is an exciting environment to pursue innovative, socially engaging, career-ready education. Contact our Graduate Program Assistant to learn more.