Fall 2024: We are accepting very few funded international graduate applications this year. Please contact the Graduate Program for further information if you are an international applicant.
Focus on your visual art practice in a graduate program taught by leading faculty members in our state-of-the-art facilities—a thriving landscape for creative experimentation, exploration, and learning.
Your Graduate Studies Advantages

Personal
The chance to engage with and learn from a community that is as passionate about your field as you are.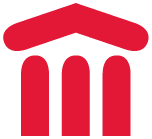 Career
People with graduate degrees have the lowest level of unemployment, the most stable employment rate, and the best employment prospects
Academic
The potential to contribute to scholarly dialogue and community building through attending conferences and publishing.

Learn More
The Graduate Program in Visual Art at York is an exciting environment to pursue innovative, socially engaging, career-ready education. Contact our Graduate Program Assistant to learn more.