Potential employers include health agencies, hospitals, clinics, universities, government agencies, research institutions, private and non-profit sectors, as well as non-governmental organizations (NGOs) locally and globally.
The Global Health degree's multi-sectoral (e.g., healthcare, public health, social determinants of health, and planetary health), multi-disciplinary (e.g., sciences, social sciences, and humanities), and multi-jurisdictional (e.g., Canada and around the world) focus provides a strong and comprehensive foundation for many different career pathways. Some graduates can enter the workforce directly after graduation, while others require further graduate study, training, or certification.
Career options include:
Global Health Policy Analyst/Advisor
Program Evaluation Officer in government (federal, provincial, municipal)
Health Manager
Data Analyst
Health Systems Planner*
Clinic Director
Physician*
Health Educator/Health Promoter – chronic diseases, communicable diseases, maternal/child
Public Health Practitioner*
Health Information Specialist
Health Researcher/Coordinator
Epidemiologist*
Health Systems Planner*
Nurse*
Lawyer*
Teacher*
Emergency Management Coordinator
Community Health Worker
Community Development – environmental health, sustainable water, housing
Communications Specialist
Systems Integration Specialist
Infection Prevention & Control Specialist
Director, Non-Profit
Global Health Consultant
NGO Program Coordinator
*With further postgraduate study
Job Descriptions, Employment Prospects & Salaries
The following is a select number of positions outlining job descriptions, employment prospects and salaries. Job prospects and salaries will vary by area (e.g. government, health care, private sector/industry, non-profit sector, Non-Governmental Organization).
For more information on job descriptions, employment prospects and salaries, visit the Government of Canada Job Bank.
Career Exploration
Learn more about what you can do with your Global Health degree.
Explore potential careers and prepare for the job search (resumes, interviews, and more) through one-on-one support and workshops offered by Career Education & Development. Programs and services are available to all current students and new graduates (for up to two years after graduation).
Resources focused on global health careers are also available to current Global Health students via the Global Health Careers and Employability eClass module. To gain access, please email: sgh@yorku.ca.
Global Health Alumni
Graduates of York's Global Health program have gone into a wide variety of rewarding careers, including in government, health services, medicine, nursing, non-governmental organizations (NGOs), public health, the private sector, and more, as well as pursuing graduate school and other professional schools.
"One of my favourite things about the global health program was its breadth and interdisciplinary nature - we had the opportunity to learn everything from anatomy and physiology to the social determinants of health to epidemiology to global health ethics. The variety in the material taught made for a very interesting degree! The global health faculty are also amazingly supportive, and I have been inspired many times by their passion for their work.
The global health program taught me that our health is greatly influenced by the intersection of complex social, political, economic, and environmental structures, rather than being determined by solely our individual choices. I hope to bring this way of thinking to my future practice as a physician."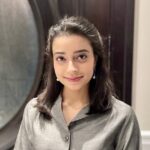 Urmi Sheth
BA Global Health
Medical School Student
McMaster University 
"My time within the Global Health program is a journey which I view as a critical foundation to my professional career. The large variety of courses taught by experts, my work as a research assistant at York's Dahdaleh Institute for Global Research, and the skills and experience I gained from the Global Health practicum as an Administrative Resident at Unity Health Toronto, were critical to my current role within Employment and Social Development Canada where one must be able to research, synthesize and interpret policies designed to improve the program delivery of various social services to Canadians."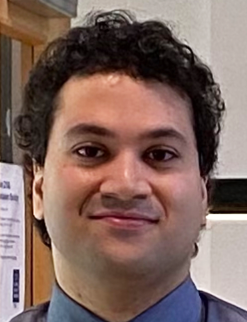 Ryan Jeevanayagam
BA Global Health
Program & Policy Officer, Employment and Social Development Canada
"Since graduating from York University I've had a variety of positions and worked in various departments for a very rich early career experience, especially during a global pandemic. This includes working in quality, risk, Occupational health, patient experience, and now Diversity, Equity, and Inclusion. In my current role, I work with equity-seeking groups and improve the healthcare system. I loved how supportive my peers, faculty, and professors were both personally and academically. The faculty was invested in the quality of the education and our experience. In an effort to enhance my leadership skills, I'm currently pursuing my MBA at Carlton University."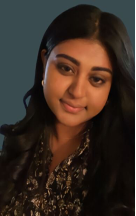 Arthika Patmanathan
BA Global Health
Manager, Diversity, Equity and Inclusion / MBA candidate, Southlake Regional Health Centre/ Carleton University (Sprott)
"The courses helped me think critically of the systems that support our societies - from pharmaceutical companies and global health organizations to global corporations and grassroots movements. Many of the skills and experiences I gained from Global Health make me a better designer today. I am able to conduct qualitative and quantitative research, analyze user data, apply cognitive psychology, and conduct effective workshops to ultimately empathize with product users to create better experiences for them."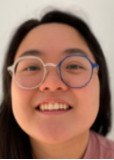 Abigael Pamintuan
BSc Global Health
User Experience Designer, Unity Technologies
"The program really focuses on local to global – both in the sense of problems and solutions. It prepared me well for medical school thanks to professors who supported me at every step, peers who shared my passion for promoting health and health equity, and for the numerous opportunities I had to develop my leadership and critical thinking skills."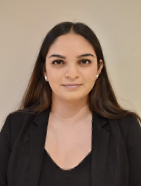 Nishila Mehta
BSc Global Health
Resident Physician at University of Toronto