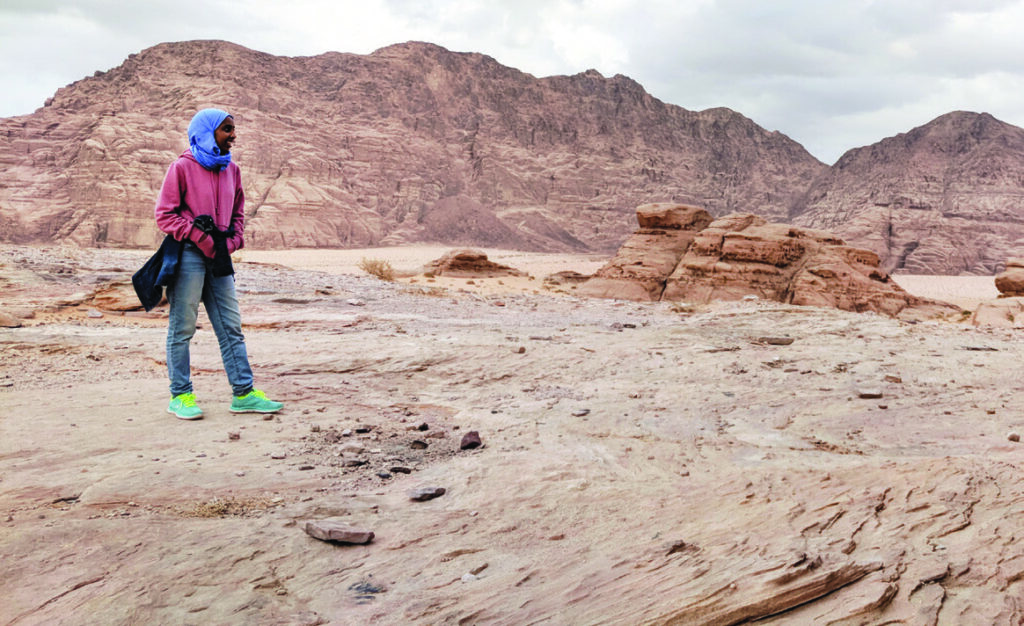 Health Without Borders
Global Health is the study and practice of improving health and achieving health equity for all people worldwide. As the first undergraduate global health program in Canada, Maclean's magazine listed it as one of York's "stand out" programs.
For more information visit the School of Global Health Website
Bachelor of Arts (BA) or Bachelor of Science (BSc)
The COVID-19 pandemic, climate change, and growing rates of obesity and diabetes are examples of global health challenges that do not recognize borders. Our health and that of the rest of the world's population is intertwined with broader issues, including population growth and migration, wealth disparity, environmental degradation, corporate activity, and government policy. Health not only involves the absence of disease, but also the promotion of physical, mental, and social well-being – with keen attention to how the conditions that ensure health and health equity require positive health practices on both an individual and societal level.
Tomorrow's health professionals, both clinical (e.g., physician, nurse, physician's assistant, respiratory therapist) and non- clinical (e.g. public health practitioners, NGO leaders, health data analysts, policy researchers, health system managers), will need to understand the global structures and processes that impact individual and population health in Canada and around the world. York's School of Global Health prepares you to be one of these professionals through a comprehensive education that encompasses the biomedical sciences, social sciences, and humanities, looking at topics such as infectious disease, chronic disease, anatomy and physiology, epidemiology, health promotion, health policy, health ethics, and health law. Students in the Global Health program also benefit from small class sizes and research opportunities where they enjoy direct interaction with fellow students and with professors who are experts and professionals in their fields.
Pathway to Medical, Professional Schools & Post-Graduate Training
In addition to providing the prerequisites courses for medical school, the Global Health degree also prepares students for graduate and professional school, and post-graduate training in various disciplines in health (e.g., public health, nursing, dentistry, health management and administration) and beyond health (e.g., law, education, international development) – or to directly enter the workforce. Medical and graduate schools, for instance, are increasingly looking for candidates who have the kind of comprehensive education and interdisciplinary perspective that demonstrates social responsibility along with the teamwork and leadership skills provided by York's Global Health program. Pathway to Medical & Professional Schools
Degree Options
Bachelor of Arts (BA) Honours
Bachelor of Science (BSc) Honours
Bachelor of Arts (BA) Specialized Honours
Bachelor of Science (BSc) Specialized Honours
For more information on York's Global Health degree, visit the Global Health website.
Scholarships & Awards
The following is a list of available scholarships, awards, and prizes offered by the School of Global Health, Faculty of Health, and York University, including their descriptions, criteria, value, and stage of awarding. Some scholarships, awards, and prizes require an application, while others will be awarded automatically without application based on data the University already collects. Please check all requirements, eligibility, and deadlines.
York Global Health Entrance Scholarship
Global Health Prizes
York Global Health Travel Award
President's International Scholarship of Excellence
Tentanda Via Award – International
Merit-Based and Characteristic-Based Scholarships
Gold Medal for Academic Excellence & Outstanding Leadership
Silver Medal for Outstanding Leadership
President Emeritus Mamdouh Shoukri International Award for Global Health
Courses
All students, whether in the BA or BSc options, take the same core courses that explore the major issues at the forefront of global health including:
Global Health Governance and Leadership
Global Health Policy, Power and Politics
Determinants of Health: Local to Global
Agents of Change in a Global World (strongly recommended as an elective course)
Methods and Approaches in Global Health Research
Chronic Diseases and Care
Health and Human Rights
Healthcare Planning for Communities
Global Health Ethics
Communicable Diseases and Care
Global Health video description
Real World Experience
4th Year Field Practicum Course
Specialized Honours students have an opportunity to gain hands-on, real-world experience tackling global health issues working in a placement based in a global health organization domestically or internationally. Learn more
I gained a lot of first-hand global health experience during my practicum placement with the Euro Health Group Consultancy in Denmark contributing to the evaluation and analysis of a global vaccine program.
— Global Health student Jacquelyn Yushkov
Research Opportunities
Make connections and build your resume doing research at York's Global Strategy Lab, the Global & Environmental Health Lab, and the Dahdaleh Institute for Global Health Research led by Dr. James Orbinski who accepted the 1999 Nobel Peace Prize on behalf of Doctors Without Borders/Médecins Sans Frontièrs while serving as international president.

Careers in Global Health
Just a few of the many career opportunities in Global Health. For more information, visit our page on careers in Global Health.
Global Health Policy Analyst/Advisor
Director, Non-Profit
Global Health Program Officer/Evaluator
Global Health Consultant
NGO Program Coordinator
Health Educator/Health Promoter – chronic diseases, communicable diseases, maternal/child wellbeing
Health Manager/Researcher
Clinic Director
Physician*
Nurse*
Community Health Worker
Community Development – environmental health, sustainable water, housing
Information Specialist
Communications Specialist
Health Systems Planner*
Public Health Practitioner*
Lawyer*
Teacher*
Systems Integration Specialist
Epidemiologist*
Infection Prevention & Control Specialist
* with further postgraduate training
Global Health Alumni
York's Global Health graduates are going on to careers in medicine, research, policy, nursing, and more, as well as pursuing graduate school and other professional schools.