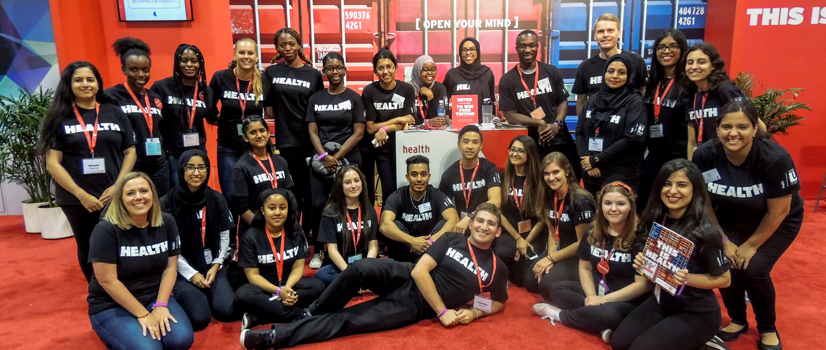 The Student Health Ambassadors at York (SHAY) program provides you with a volunteer opportunity to enhance your personal, professional, organizational and leadership skills and take an active part in university life while participating in Faculty of Health recruitment initiatives. If you are a current Faculty of Health student entering second year or higher, are enthusiastic about your degree program and enjoy interacting with people, then you will love being a SHAY.
SHAYs attend York and Faculty of Health events (Ontario Universities Fair, Fall Campus Day, Spring Open House, program information evenings) and communicate their experiences and information about Faculty of Health programs and opportunities (e.g. courses, lab work, field placements, research, student clubs, varsity sports, etc.) to prospective students and their parents. SHAYs earn reward points for every event they attend and those points translate into rewards ranging from a letter from the Dean to York apparel and bookstore gift certificates.
Accepting applications from Nursing students at this time.
Applications from all other programs are closed.
What SHAYs are saying about their experience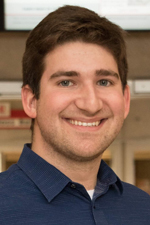 Jonathan
"My five years as a SHAY have been incredibly rewarding and exciting. The program introduced me to exciting aspects of the university I didn't know much about and provided a variety of incredible opportunities with which to be involved on campus. I've met more prospective students and families than I can count and have developed important life and career skills in building relationships and networking, public speaking, and it has provided stepping stones and connections to participate in other amazing opportunities, both on campus and beyond."
Omhani
"I remember being in first year and worrying about how I was going to make friends and establish myself in the York community; Student Health Ambassadors at York (SHAY) eased my worries. I had the pleasure of attending events and was able to provide insight to prospective students. It has been so rewarding, and volunteering with SHAY has allowed me to learn more about the Faculty of Health. These last months of volunteering have been nothing but smiles and I'm so grateful to be a part of such a necessary and friendly community of people!"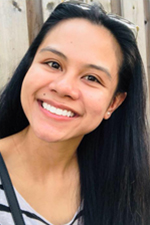 Pamela
"SHAY has given me the opportunity to build life-long relationships with people who share the same passion as myself. Moreover, it has given me a platform to share my knowledge and experiences with prospective students and their families about the Nursing program and other Faculty of Health programs. Being a part of SHAY during my final two years in the Nursing program has improved my communication and interpersonal skills - both of which are vital to my future career as a nurse."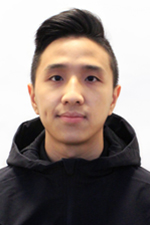 Kevin
"The SHAY program gave me the opportunity to push my boundaries and break out of my comfort zone by representing the Faculty of Health at high profile events such as the Ontario Universities' Fair, Fall Campus Day, and Spring Open House. Being a Student Health Ambassador at York has allowed me to engage with prospective students and their families about the various degree programs within the Faculty of Health. As a student-athlete that is highly involved on campus, I had only positive experiences to share about the opportunities available to students at York."
Gwyneth
"I have wanted to be a SHAY since I was a nervous incoming student myself and attended York open houses. At these events, I spoke to SHAYs who helped guide me, and because of that, I wanted to be a SHAY before I even started classes. As a SHAY, I've been able to talk to students who are in the same nerve-racking, yet exciting, transition period I was in and it is so rewarding to be able to be a resource and friendly face for them. I'm glad to have shared my experiences, advice and knowledge of the Psychology program and university life. I've had the opportunity to make connections with incoming students, my peers and faculty members which has given me a deeper sense of community within the Faculty of Health."
Who are the SHAYs?
The SHAY team consists of students from second to fourth year from the five degree programs within the Faculty of Health. These students have excellent communication and interpersonal skills, are ambitious, proactive, and driven toward making a difference in the world. Through their experience as students in the Faculty of Health and the York community they play an integral role in helping prospective students determine why York and the Faculty of Health is the ideal place for them to pursue their post-secondary education.
Questions?
Gwendolyn Gringhuis, Recruitment & Liaison Officer