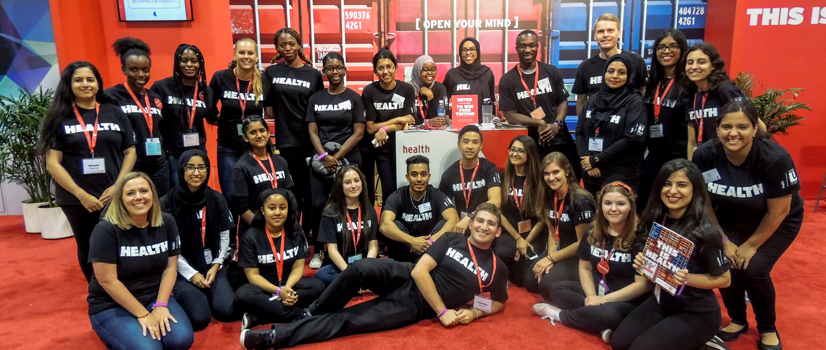 The Student Health Ambassadors at York (SHAY) program provides you with a volunteer opportunity to enhance your personal, professional, organizational and leadership skills.
SHAYs attend York and Faculty of Health events (Ontario Universities Fair, Fall Campus Day, Spring Open House, program information evenings) and communicate their experiences and information about Faculty of Health programs and opportunities (e.g. courses, lab work, field placements, research, student clubs, varsity sports, etc.) to prospective students and their families.
Along with developing their communication and leadership skills, SHAYs earn points for every event they attend and those points translate into rewards ranging from a letter from the Dean to York apparel and YU Flex Dollars.
The application for the Fall 2023-2024 team is now open.
SHAY Eligibility
The SHAY team consists of students who are:
In 2nd year or higher of one of the six degree programs within the Faculty of Health (Global Health, Health Studies (Management, Policy, Informatics), Kinesiology and Health Science, Nursing, Neuroscience, and Psychology)
Interested in attending recruitment events online and in person to share their experiences in the Faculty of Health and YorkU with future students and their families
Excellent communicators with strong interpersonal skills
Proactive and committed to giving back
Proud to represent YorkU and the Faculty of Health
What SHAYs are saying about their experience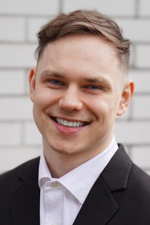 Kevin
"The SHAY Program enabled me to meet other students within the Faculty of Health and voluntarily sign up when time permitted for various events. As part of SHAY, my volunteering experiences included participating in virtual and in-person orientation sessions, campus and program tours, Q&A sessions, and the Ontario University Fair. Being part of these events allowed me to reflect on my time as a student and assist future generations of incoming students on their decisions by offering my perspective as a York University student."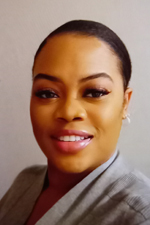 Tiffany
"My engagement in the SHAY program enhanced my enthusiasm for my program because it always gives me the opportunity to showcase the endless possibilities which my program has to offer. The SHAY program has had a positive impact on me not only because it allowed me to engage and meet prospective and current students, but it also allowed me to share my personal experiences at YorkU with fellow SHAYs whilst giving me the opportunity to listen to their experiences as well."
Disha
"The SHAY program, by far, has been one of my favourite programs to be apart of. It is something that not only welcomed me to many friendly faces but also help me gain social and communication skills - which as an introvert I very much needed."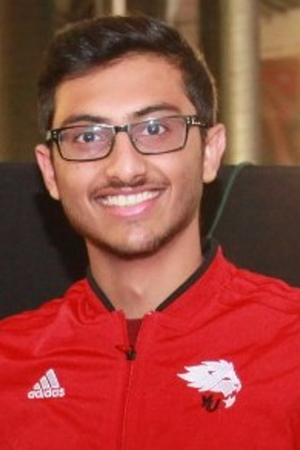 Tirth
"Being a SHAY has been one of the best decisions I have made in my undergrad. The program has given me opportunities to express myself and share my passion and experiences about fitness and neuroscience with many prospective students and their families. SHAY has given me the opportunity to make life-long friends that share the same passion as me. I have been lucky to represent not one but two of programs (Kinesiology and Neuroscience). The program has helped me grow out of my comfort zone and helped with social and leadership skills. I've had the pleasure of presenting at events like the university fair and webinars. To be able to leave a positive impact in someone's life and give them more clarity by sharing my experiences to help them head in the right direction is a privilege."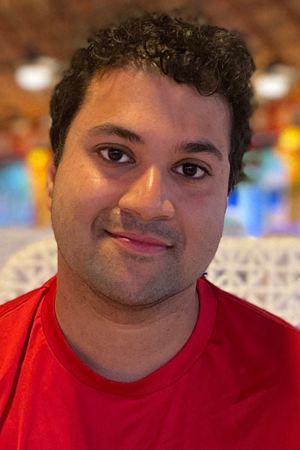 Ryan
"Volunteering as a SHAY has been an incredibly rewarding and humbling experience. Being a SHAY allows me to share my own experiences and give back to York's vibrant Faculty of Health community by helping to guide new and prospective students in order to ensure that they have the best foot forward - something I know would have helped me at the beginning of my degree! The SHAY program is a unique volunteer experience, where upper year Faculty of Health students continuously work on their interpersonal skills, whilst making lifelong connections with peers and members of faculty."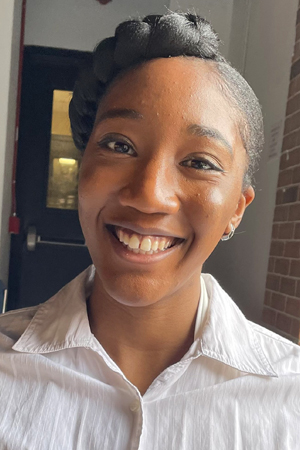 Melody
"Being a member of the SHAY has undoubtedly been beneficial to me because it allows me to interact with a variety of new faces. One benefit of being a part of the SHAY program is that it has given me access to a wide range of opportunities and increased my self-assurance and social networking skills."
Questions?