Consistently ranked among the top Psychology programs in Canada, York's Psychology program offers more course selection and variety than at any other university.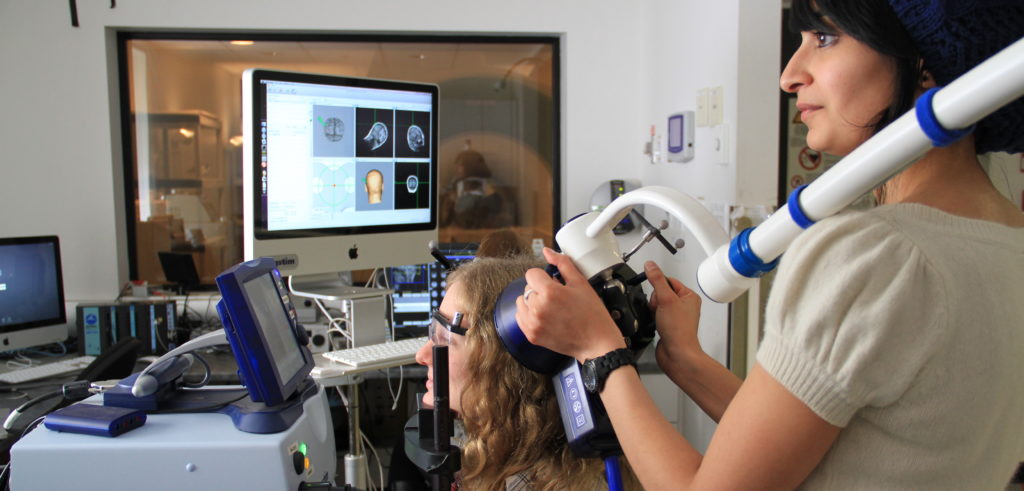 Real World Thinking
Psychology is the scientific study of the mind and behaviour viewed from social, developmental, clinical and biological perspectives. York's Department of Psychology, located at the Keele campus, offers the largest and most diverse selection of courses available at any Canadian university taught by internationally recognized teachers, researchers and clinical practitioners.
York's Psychology program was ranked 4th in Canada by QS World University Rankings 2022 and 6th in Canada among Canada's best university Psychology programs according to Maclean's 2021 Program Rankings.
For more information on York's Psychology degree, visit the Psychology website.
Psychology video description transcript
Why Study Psychology at York?
York's Psychology program equips students with the fundamental critical thinking, writing and communication skills that employers value
More course selections than at any other Canadian university offering tremendous choice to help students determine their study and career interests
Evening, online and blended courses for maximum study flexibility
Award winning professors who are internationally recognized teachers and researchers actively working with community partners to address challenges such as improving services for children with Autism Spectrum Disorder; advising schools and government on ways to prevent or stop bullying; working with NASA astronauts on vision and perception in space and much more
Students in both honours degree options now have the opportunity to gain a credential in one of six new Psychology Concentrations: Counselling and Mental Health; Psychological Humanities, Contexts & Communities; Child and Youth Development; Applied Methods and Analysis; Neuropsychology; Aging and Late Life Development.
A great student experience in a supportive environment with academic advising, peer mentoring and student clubs
Career workshops in Psychology with York's Career Centre to help you prepare for life after graduation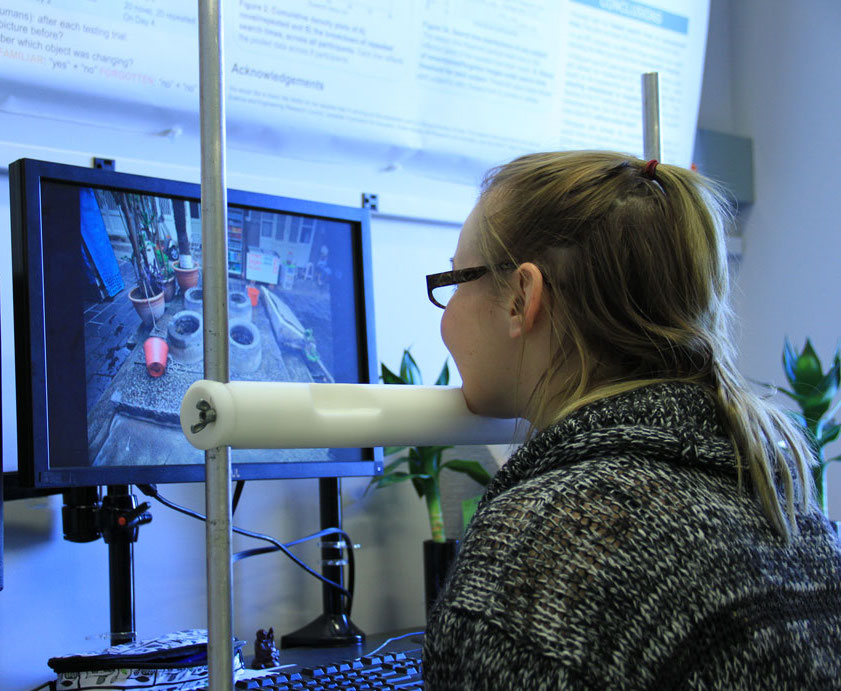 Psychology program at York
Students can choose between a Bachelor of Arts (BA) (90 or 120 credits) or a Bachelor of Science (BSc) (90 or 120 credits) degree. In Introductory Psychology 1010, students in both degree options will be exposed to the diversity of human behaviour and mental processes. Areas and topics that are covered include: personality, memory, learning, intelligence, psychological disorders, the biological basis of behaviour, perception, motivation, cognition, child development, abnormal and social psychology.
Our strength comes from the diversity and breadth of the interests we explore ranging from studies of infancy to mental health disorders of childhood through the challenges of adolescence to adulthood and old age. From bilingualism to perfectionism; from pain to resilience; from how we see to how we are seen; from studies in outer space to inner space; and from what enhances empathy to how emotional-focus can help us change.
In the BA, your Psychology education is complemented with exposure to the humanities and social sciences, while the BSc allows you to study Psychology with training in the physical and life sciences, including neuroscience.
Our Specialized Honours Psychology Program (both BA and BSc) provides advanced training in research methods, statistical analysis, as well as guaranteed one-on-one thesis supervision and prepares students wishing to go on to graduate school.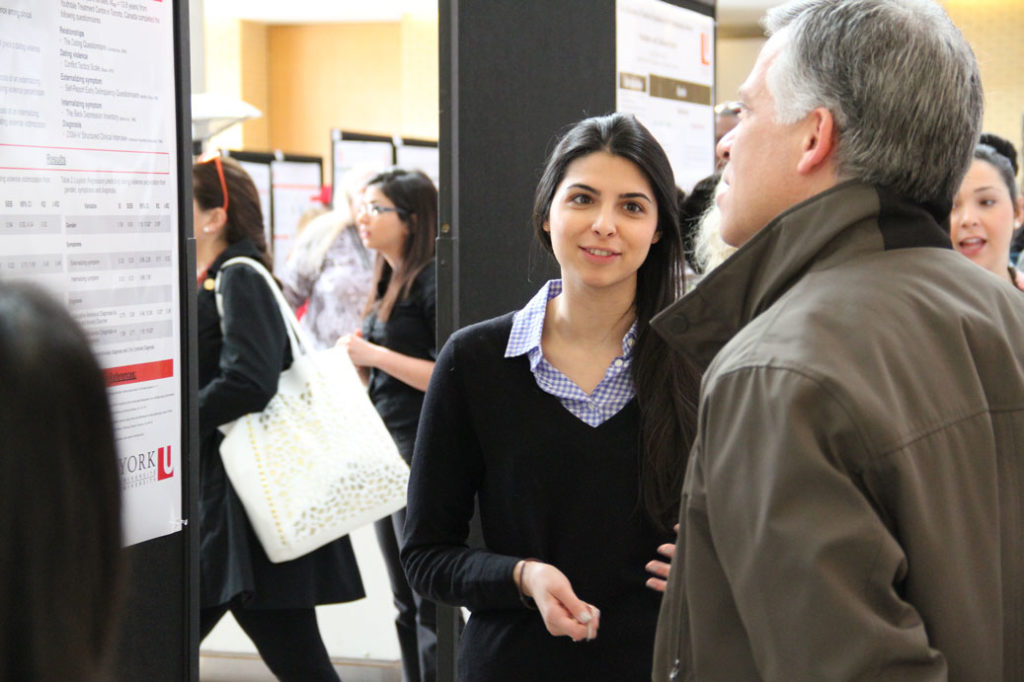 Opportunities for Students
Students have the opportunity to apply their classroom learning through experiential education, such as analyzing brain imagery to understand the biological basis of behaviour in our fMRI lab; exploring the relationship between vision, perception and psychology in our Centre for Vision Research; or out in the community in schools in the fourth year Atypical Development course looking into disorders of childhood and adolescence based on current research; or as part of the fourth year Advanced Community Based Applied Research course working with community partners such as the Centre for Addiction and Mental Health, the Black Creek Community Health Centre and others to address community partner needs in broad areas within health and social psychology. Students integrate psychological theories and methods with the design, data collection, analysis, presentation and write up of applied research projects.
The York/Seneca Certificate in Rehabilitation Services prepares undergraduate students to work in a variety of rehabilitation fields by integrating academic training in health sciences, and practical field experience.
Through work in class or in the lab, community experience and independent research projects such as the undergraduate research poster day, students apply what they learn in class in real world settings, as well as acquire valuable transferable skills sought by employers including critical thinking, problem solving, collaboration, communication and presentation skills.
Academic advisors in the Psychology Undergraduate Office and in our Office of Student and Academic Services are ready to assist you to plan your courses of study so that you are on track toward your career path.
The Undergraduate Psychology Students Association is a great way to meet new friends and get involved.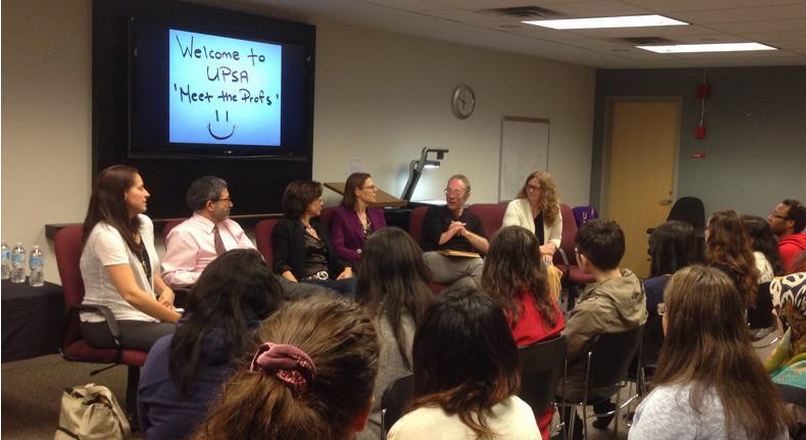 Careers in Psychology
Career paths open up with a degree in Psychology because there are so many applications for the knowledge and skills that Psychology graduates acquire. Understanding human behaviour and what motivates people is a highly valued skill in multiple sectors including the non-profit, private, education and social services sectors, as well as in government, law and research institutions. Below is a sampling of some of the many careers that York Psychology graduates have gone on to.
Applied Behaviour Analyst*
Child and Youth Worker
Community Justice Worker
Corrections Officer
Counsellor* (schools, substance abuse, bereavement, immigration)
Developmental Disabilities Services Worker
Early Childhood Educator
Educational Administrator
Family Therapist
Human Resources Specialist
Labour Relations Specialist
Lawyer*
Marketing Manager
Mediator
Mental Health Therapist
Policy Advisor
Professor*
Psychologist*
Public Relations Specialist
Rehabilitation Case Manager
Research Assistant
Social Worker*
Speech Language Pathologist
Teacher*
*with further postgraduate training
Contact Us
Psychology Program
(416) 736-5117