Looking to pursue medical or professional school?
Whether you are interested in medicine, physiotherapy, dentistry, optometry, pharmacy, law, education or any other professional program, our six programs in the Faculty of Health -- Global Health, Health Studies (includes the Specialized Honours in Management, Policy & Digital Health), Kinesiology and Health Science, Neuroscience, Nursing, and Psychology -- can lead you there.
Why Study in the Faculty of Health?
The Faculty of Health offers prerequisite courses required by professional schools such as Human Anatomy, Physiology, Psychology, Statistics, Social Science and Humanities
Receive personal contact with professors for mentorship and future references for your application
Comprehensive health education incorporating the sciences, social sciences and humanities that differentiates your education from other professional school applicants
Benefit from the flexibility of our degrees to take courses that suit your interests, professional goals, and professional school application requirements
Learn in interactive, hands-on laboratories
Assistance with preparing your medical or professional school application and practicing for interviews is available through York's Career Centre
Join program affiliated pre-professional student clubs
Take advantage of hands-on experience through volunteer and paid positions in research labs and in the community (e.g. hospitals, community health centres) to make your professional school application stand out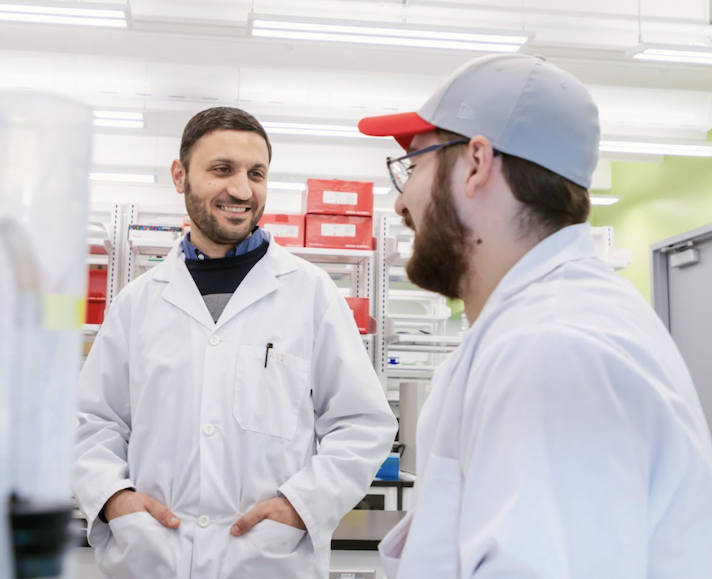 Which Program Is Best?
A common misconception is that there is one perfect program when applying to professional school. All six programs in YorkU's Faculty of Health can be used as preparation for medical, dental, physiotherapy, law, and other professional programs. Every professional school will be different in what they are looking for in terms of admission cut-offs, specific prerequisite courses, degree types (BA vs BSc) etc. The same program at two different schools could have differing admission requirements.
It is best to do your research on the professional schools you're interested in by looking up their admission requirements to ensure you are meeting the professional school's requirements. However, as all programs look for a strong admission average, we do recommend choosing a major that genuinely interests you as you are more likely to receive strong marks in subjects you enjoy.
Faculty of Health Graduates
The proof is in our graduates that the Faculty of Health can lead you to a successful career in medicine, physiotherapy, dentistry, optometry, law, education, or whatever is next for you!
Murphy Ash, BScN, Professor at Seneca College and Chemotherapy Nurse at Joseph Brant Hospital
Ehsan Yavari, BSc in Kinesiology and Health Science, Medical Student, McMaster University
Farwa Jafri, BA in Psychology, Law Student, Osgoode Hall Law School
Nishila Mehta, BA in Global Health, Resident Physician, University of Toronto
Fatima Hanif, BSc in Kinesiology and Health Science, Dental Resident, Ohio State University Werner Medical Center
Sabrina Sahi, BHS in Health Studies, Medical Student, Ross School of Medicine
Corey Grunberg, BSc, Kinesiology and Health Science, Physiotherapist
Safiyyah Alli, BSc in Psychology, Instructor Therapist, Always Connected Treatment Network
Neruja Sivanesan, BHS in Health Studies, RN, Toronto General Hospital
Jonathan Clodman, BA in Psychology, Teacher, TDSB
Chantel Donalds, BSc in Psychology, Optometrist
Tarun Fernandez, BSc in Kinesiology and Health Science, Pharmacist
Contact Us
For more information on how York's Health programs (Global Health, Health Studies, Kinesiology and Health Science, Neuroscience, Nursing, and Psychology) can prepare you for professional school, contact us:
Alison Ozog, Recruitment and Liaison Officer, Domestic Students
alisonoz@yorku.ca
Book a virtual meeting
416-736-2100 ext. 33164
Gwendolyn Gringhuis, Recruitment and Liaison Officer, International Students
gweng@yorku.ca
Book a virtual meeting
416-736-2100 ext. 21464