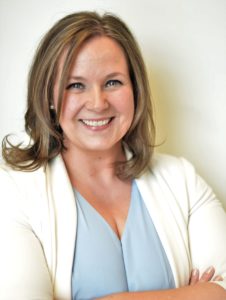 Dr. Jessica (Schroeder) Abrams, Ph.D., C.Psych., is the Director of the York University Psychology Clinic. She is a registered psychologist who received her doctorate from York University. She completed her pre-doctoral internship at Sick Kids. Before her position as Clinic Director, Dr. Abrams served as the Chief Psychologist at a school board.
Dr. Abrams draws from her range of experiences across settings-school boards, hospitals, developmental services, and private practice-to help children and adolescents and to provide a breadth of opportunities for training and supervision of student clinicians.
Dr. Abrams provides comprehensive psycho-educational assessment to children and adolescents to help guide educational and treatment planning and to help clients gain a better understanding of how to use their strengths to help manage their challenges. She provides individualized therapy to youth with a range of presenting concerns including: learning difficulties, inattention, anxiety, depression, challenges with social relationships, and behavioural concerns. She has worked in the field of autism and developmental disabilities for over 20 years and she has collaborated on many research projects in that field. She has a particular interest in supporting mental health problems experienced by youth with autism spectrum disorders.
Clinic Manager: Jessica Iaboni
Client Services Representative: Nerina Femia
Our services are provided by psychology graduate student clinicians, under the supervision of registered psychologists or directly by registered psychologists.