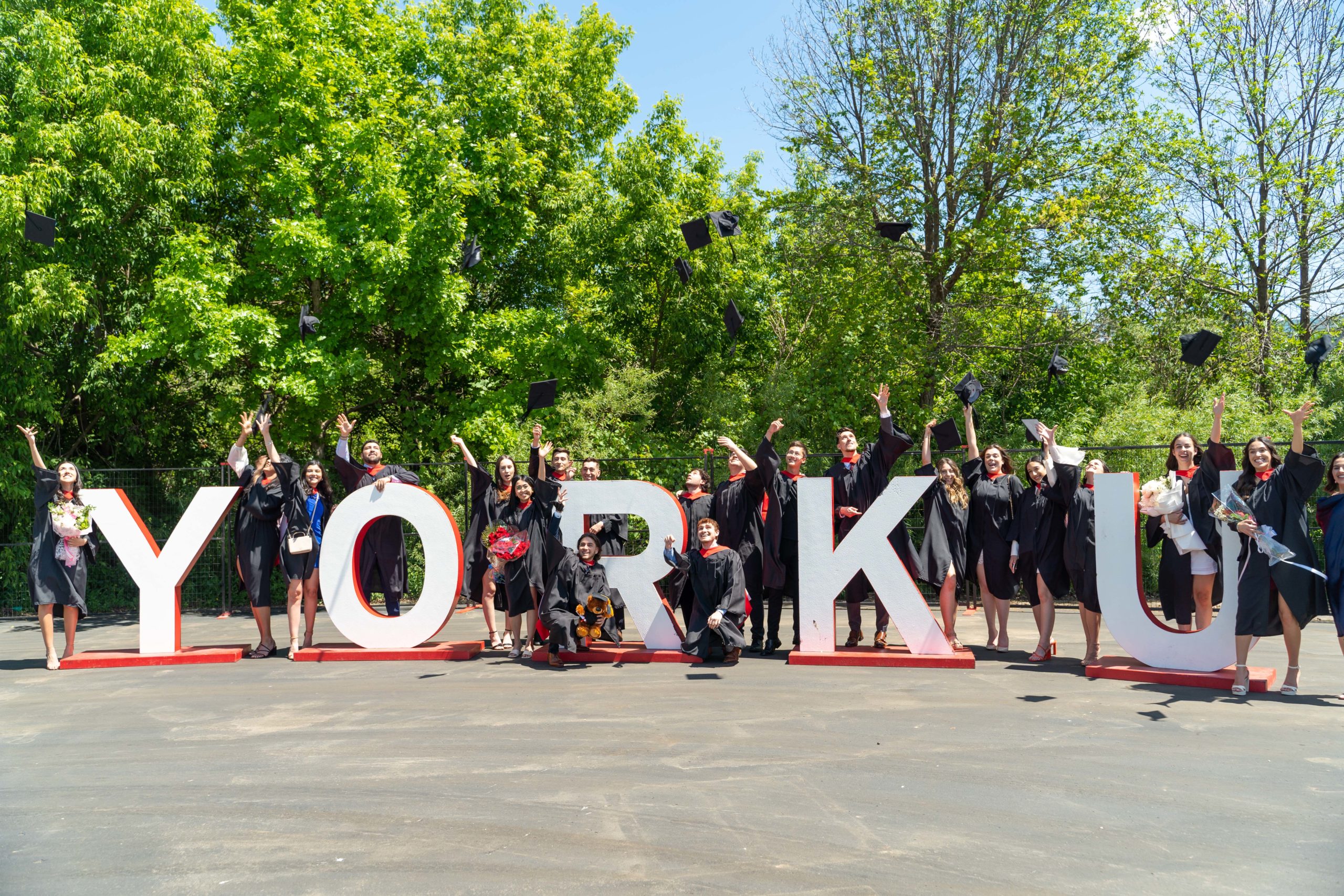 Home » Category Listing »
York U advances to top five spot on Maclean's annual national comprehensive university ranking
The 2023 Maclean's University Rankings are out and York is up. The University ranks in the top five comprehensive universities in Canada, moving up one spot from last year. Universities in the comprehensive category have a significant amount of research activity and a wide range of undergraduate, graduate, and professional programs. Over the last ten years, York has also advanced an impressive 19 spots on the national reputation ranking, this year moving up one spot to 17 in Canada.
"York's impressive fifth place ranking as one of Canada's top comprehensive universities confirms to our students, and the broader community, the growing importance of the work we are doing to drive positive change," said President and Vice-Chancellor Rhonda Lenton. "Rankings are important indicators, and we always strive to do well. It is through teaching, research and discovery, innovation, and community building, that we achieve our goal: to have a lasting impact on the world around us. That's exactly what we will continue to do."
Noteworthy achievements include York's Schulich School of Business, which ranked seventh in Canada; and the Faculty of Education's sixth place spot.
This year, international rankings also showcase impressive results that reflect a sustained effort and commitment to right the future. Focused squarely on delivering York's ambitious academic plan, the University is bolstering its position as a leader in creating a more sustainable and inclusive world, recently ranking 33rd in the world on the Times Higher Education Impact Rankings for contributions towards the UN sustainable development goals. The 2023 QS World Rankings also shows a positive shift up with York placing in the top 100 in North American public universities in four broad subject areas.
In a recent QS survey of international students, York was named one of the top five universities in Canada for international students reinforcing York's role as a leading North American public university with a global reach. Closer to home, leading GTA employers confirmed in a recent survey the value of a York degree, with 90% citing satisfaction with the York grads they have hired.
With highly ranked programs, award winning faculty, unique hands-on learning opportunities, and strengthened supports for students, it's no surprise that York University continues to be celebrated locally and around the world.