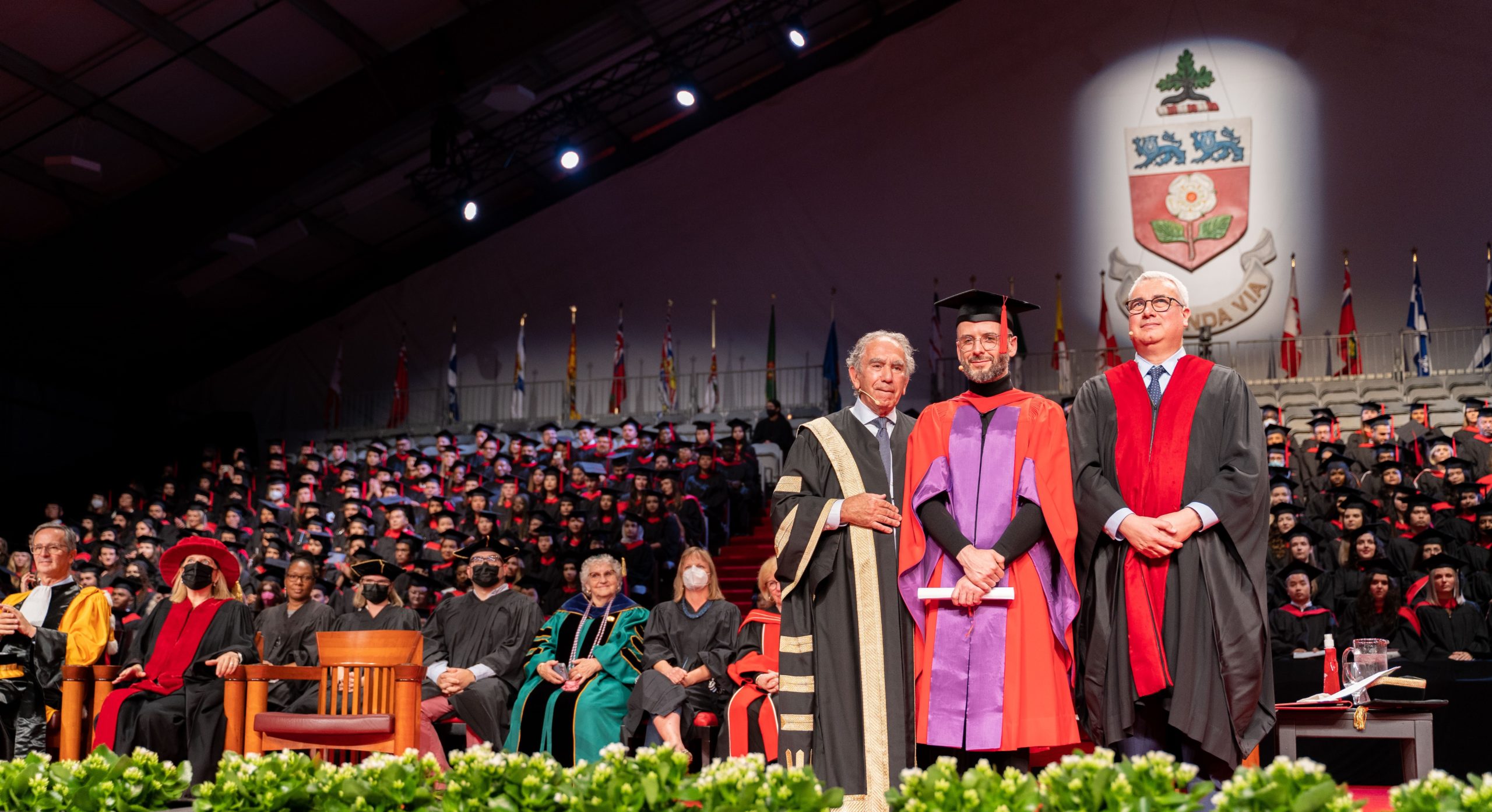 Home » Category Listing »
OVO co-founder Noah '40' Shebib receives York University honorary doctorate
York University's Fall 2022 Convocation ceremonies started on a high note with conferring an Honorary Doctorate Doctorate Law on multi-Grammy award winning artist Noah James Shebib - better known by his stage name 40, and well known as Canadian rapper Drake's frequent collaborator.
Throughout his career, Shebib has worked as an actor, DJ, producer, designer, engineer, entrepreneur, philanthropist and advocate. While he has produced all of Drake's albums, Shebib has collaborated with several other accomplished artists, including Alicia Keys, Lil Wayne and Jamie Foxx. He is also the co-founder of the influential global music and culture brand OVO with Drake and Oliver El-Khatib.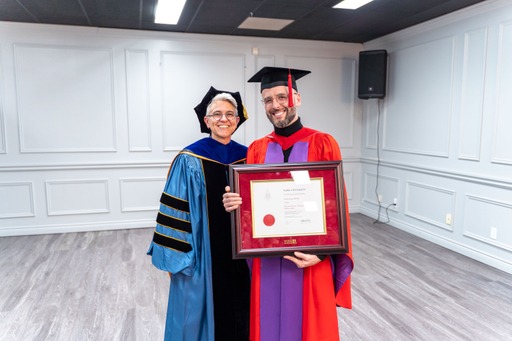 "Between his distinctive sound and brand, 40 has helped define over a decade of popular culture. 40 is that rare creator who exemplifies excellence across multiple disciplines and who has transformed contemporary culture," says Sarah Bay-Cheng, dean, School of the Arts, Media, Performance & Design (AMPD), who nominated Shebib as a successful interdisciplinary individual for this academic honour.
"He is a cultural icon, whose talents have reshaped global culture. At the same time, he continues to demonstrate leadership and vision in empowering local communities in the GTA and by supporting community advocacy and development."
Beyond his distinguished artistic career, 40 has worked to create positive change in diverse communities, which aligns with York University's global commitment. He has brought critical awareness to multiple sclerosis, raising money for research.
More recently, Shebib co-founded the 40 Foundation, an organization with a mission to support initiatives that increase access to resources for youth in conflict with the law and who live in under-resourced communities. It is also dedicated to finding sustainable solutions to Canada's growing youth violence problem by investing in the very youth involved in it.
Shebib also has family connections to York University – he is the grandson of James Mavor Moore, former theater professor at York, and is the great-grandson of theatrical pioneer and Toronto's Dora Awards namesake Dora Mavor Moore.