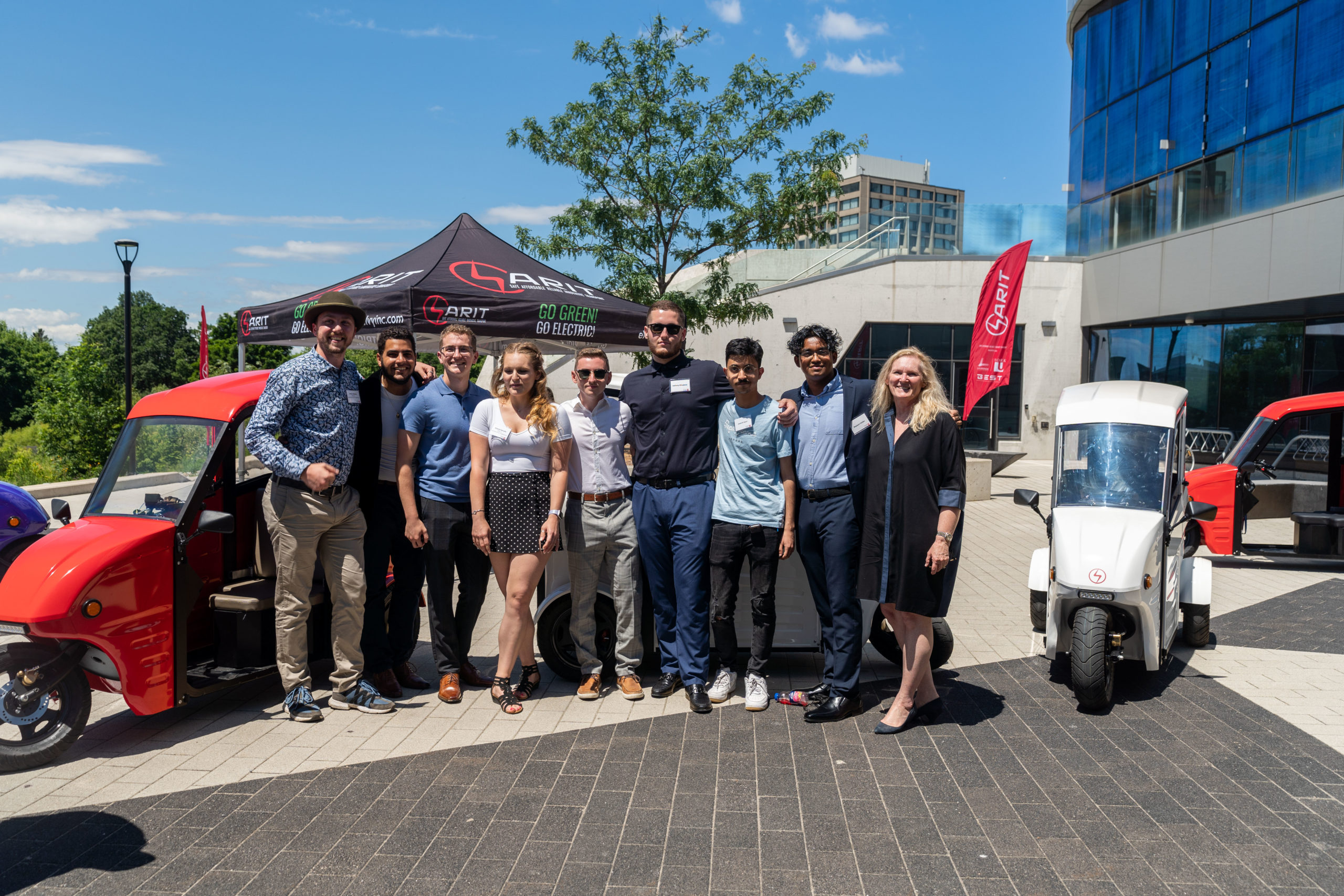 Home » Category Listing »
York U announces ambitious new sustainability goals, expansion of sustainability office, and a targeted plan to achieve net-zero, sooner
York University is committed to purposeful words and deeds that demonstrate its longstanding values. Today, President Rhonda Lenton announced that Canada's third largest university is implementing bold new actions and initiatives that will see York become one of the most sustainable universities in Canada, embracing a holistic approach to sustainability and amping up targeted resources in support of a plan that will get York to net-zero.
Lenton shared a new pledge to expand York's Office of Sustainability, hire a Chief Sustainability Officer, and announced a new million-dollar fund for Sustainability Innovation as well as the creation of a new open access micro lecture series and badge in Sustainability. She took direct aim at York's own carbon footprint highlighting a new plan that will curb the University's direct and indirect emissions by 45% by 2030.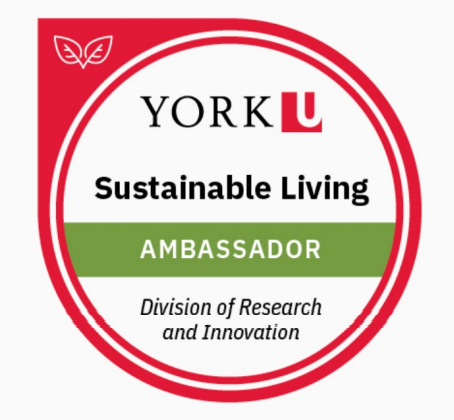 "There is no more pressing global priority than the need to embrace a more sustainable way of living. Through our teaching, our research and our own practices, York University has contributed substantially to our understanding of sustainability best practices which are as much about what we do as what we are purposely choosing not to do. At the same time we know that more needs to be done, and so, we are investing resources to drive and expand innovative initiatives in the next phase of our Sustainability Strategy enhancing the ability of our community of changemakers to deliver," said Rhonda Lenton, President and Vice-Chancellor.
Building on a strong track record, York's suite of sustainability initiatives aims to reduce the overall environmental impact of the University through conservation and measurement, decarbonization, and innovation, while further strengthening social impact now and in the long-term. Together with York's strategic research and innovation projects ranging from affordable housing to clean water, a commitment to advance decolonization, exploration of new clean energy partnerships on York's campuses, and delivering greener investment strategies, the University is striving to continually reduce its carbon footprint and increase its positive impact on societal issues.
Focused squarely on delivering York's ambitious academic plan, the University has been bolstering its position as a leader in creating a more sustainable and inclusive world in recent years, ranking at 33rd in the world on the 2022 Times Higher Education Impact Rankings for contributions towards the UN sustainable development goals.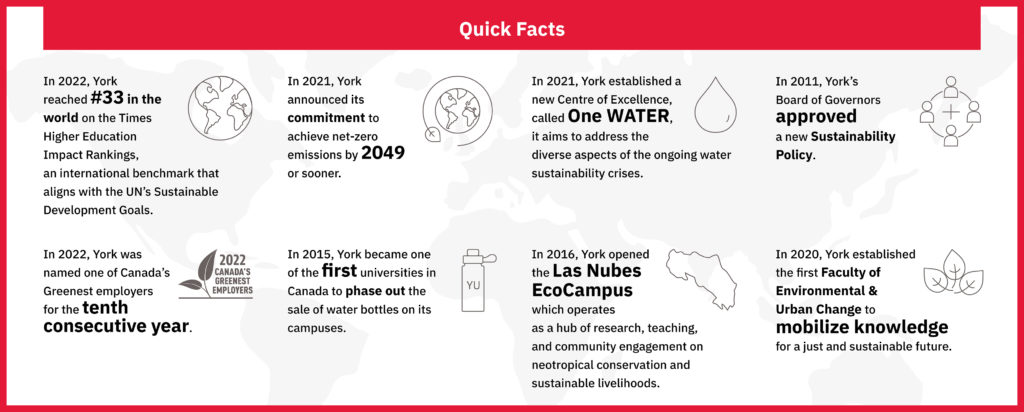 Since becoming President in 2017, when York's first five-year sustainability strategy launched, Lenton has championed sustainability: through the creation of the Faculty of Environment and Urban Change (2020), York's campuses becoming living labs, bringing new hands-on learning opportunities, cutting edge research, and societal benefits together in unique ways – to benefit York's students, faculty, staff, the broader community and the planet.
The University's Lassonde School of Engineering is currently implementing a shining example of the "living lab," testing and researching exciting new decarbonization solutions in partnership with Stronach International. York and Stronach International have launched the Safe, Affordable, Reliable, Innovative Transit (SARIT) initiative, a three-wheeled electric commuter car prototype, to test sustainable transportation solutions that reduce traffic and minimize GHGs.
York is accelerating the pace of change from within, with plans to expand the Office of Sustainability in early 2023, the University is now searching for a bold leader with deep knowledge of sustainability practices, policy and partnership, and most importantly, someone who has a vision that matches York's ambition. Lenton has announced a new one-million-dollar Sustainability Innovation fund that will help ensure the new Chief Sustainability Officer is set up for success.
Known for its innovative and interdisciplinary approach to learning, Lenton has unveiled York's exciting new open-access microlecture series. The "Microlecture Series in Sustainable Living" will include six of York's world-renowned academic experts who have joined with the University to offer a first of its kind digital badge in Sustainable Living. The digital badge in Sustainable Living will be offered by York's Research and Innovation Division, and participants will be granted the badge upon successful completion. Well aligned with the University's efforts to inspire positive change, participants will be asked to make positive sustainability focused changes in their daily life with tips from each of the professors' microlectures.
The first of the microlectures is titled "The Macro Problem with Microplastics" and has launched as part of a physical installation now open on York's Keele and Glendon Campuses. The Series will officially launch in January 2023, and anyone can visit York's Sustainability website to learn more about this powerful combination of knowledge and action and sign up to receive advance notice of the Series' launch.
When it comes to sustainable investing, York is committed to a decarbonization strategy that integrates environmental, social and governance (ESG) factors in the overall financial management of its endowment portfolio. York is taking a measured approach, underpinned by the belief that engagement is a good way to drive positive change within the energy sector as we transition to a low carbon economy. The University continues to make its investment portfolio increasingly more sustainable and less prone to climate risk through the continued application of ESG factors and allocation to sustainable investments in the area of infrastructure.
Lenton added, "I'm very proud of all of the meaningful new work we are undertaking that contributes to a more environmentally, socially, and economically sustainable world. This is a high priority for me and for the York community – I am excited to showcase all of the ways that York is working to achieve our sustainability goals in the weeks and months ahead."